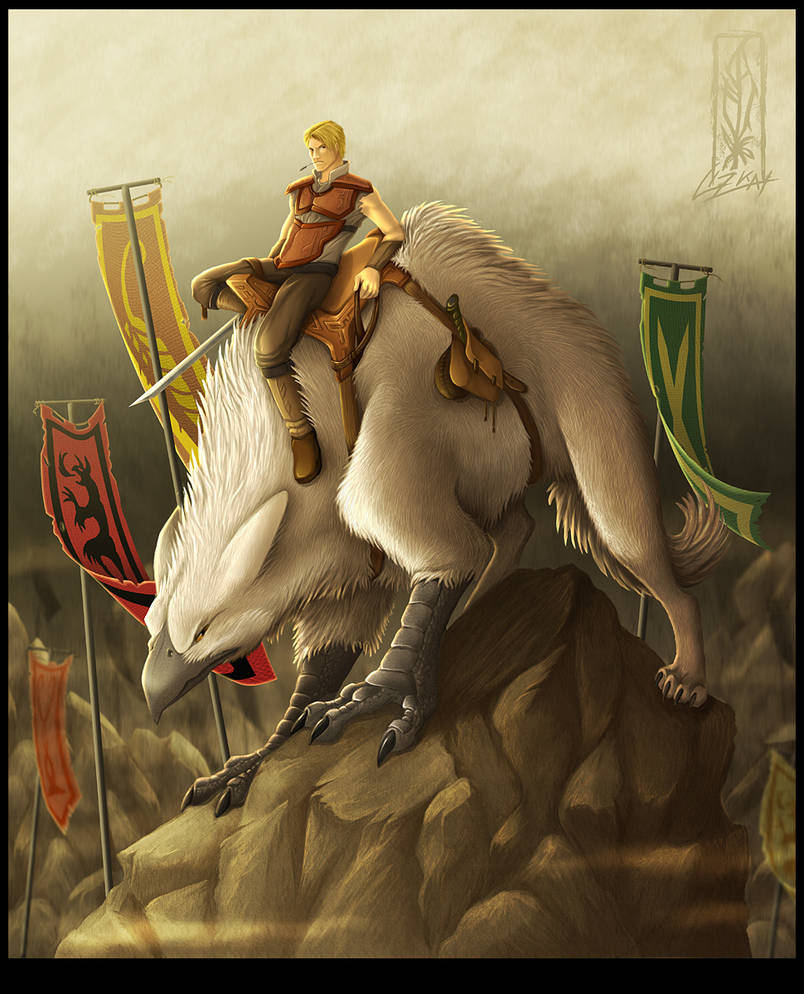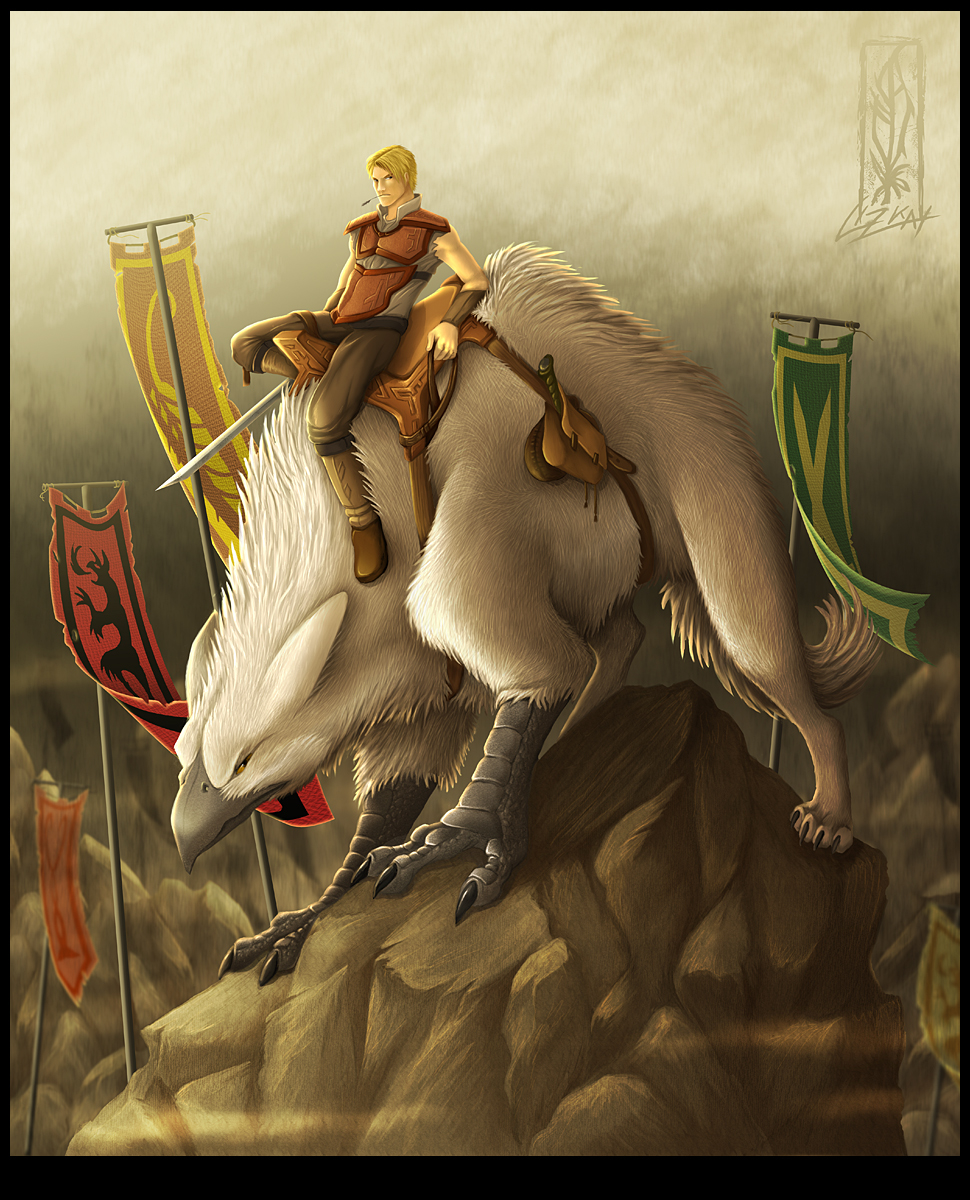 Watch
finally... I think I died somewhere between the first and second row of hair on Carmens neck...

This is going to be the Cover Artwork for "Äladhal - Der letzte Hüter" (Aeladhal - The last guardian) a german illustrated fantasy novel I am writing and doing art for

The image shows Alrick VenDemart and his huge gryphon Carmen in the Valley of flags.
Definition "Tal der Flaggen" - Valley of flags from the book:
The so called Valley of flags is a rocky canyon in the middle of the Branshof country, featuring one of the biggest traditions of the humankind in Ädras. Every family, not only the rich and noble ones put a flag or banner with their crest or castle-emblem up in this valley, for everybody they lost, every deceased family member has their own flag in this valley. It stays there until wind and weather slowly disperses it, the wind is a big part of the local human culture, as the 'books of the heirs' tell, the wind mills our corn, it brings the rain and keeps the fields fertile. It's also part of an old legend that the soul becomes part of the wind when a person dies, so they put up the flags to make it easier for the soul to find his family.
I will upload a making-of file as well as one that shows some of the details

half-way digital done sketch fully painted in Photoshop using a Wacom Cintiq Tablet
FULLVIEW =

Alrick,Carmen + Definition © 2010 Äladhal and me
Sketch can be found here:
[link]
Place on top and bottom left for title, logo and stuff..
EDIT: animated MAKING OF file is here: