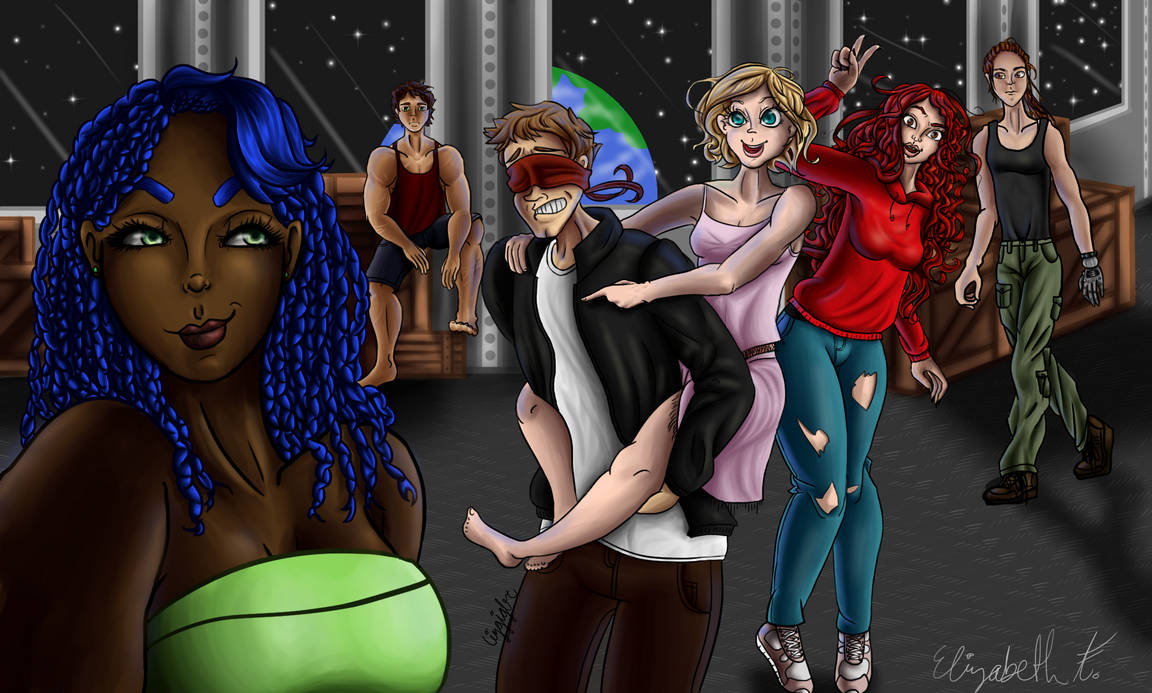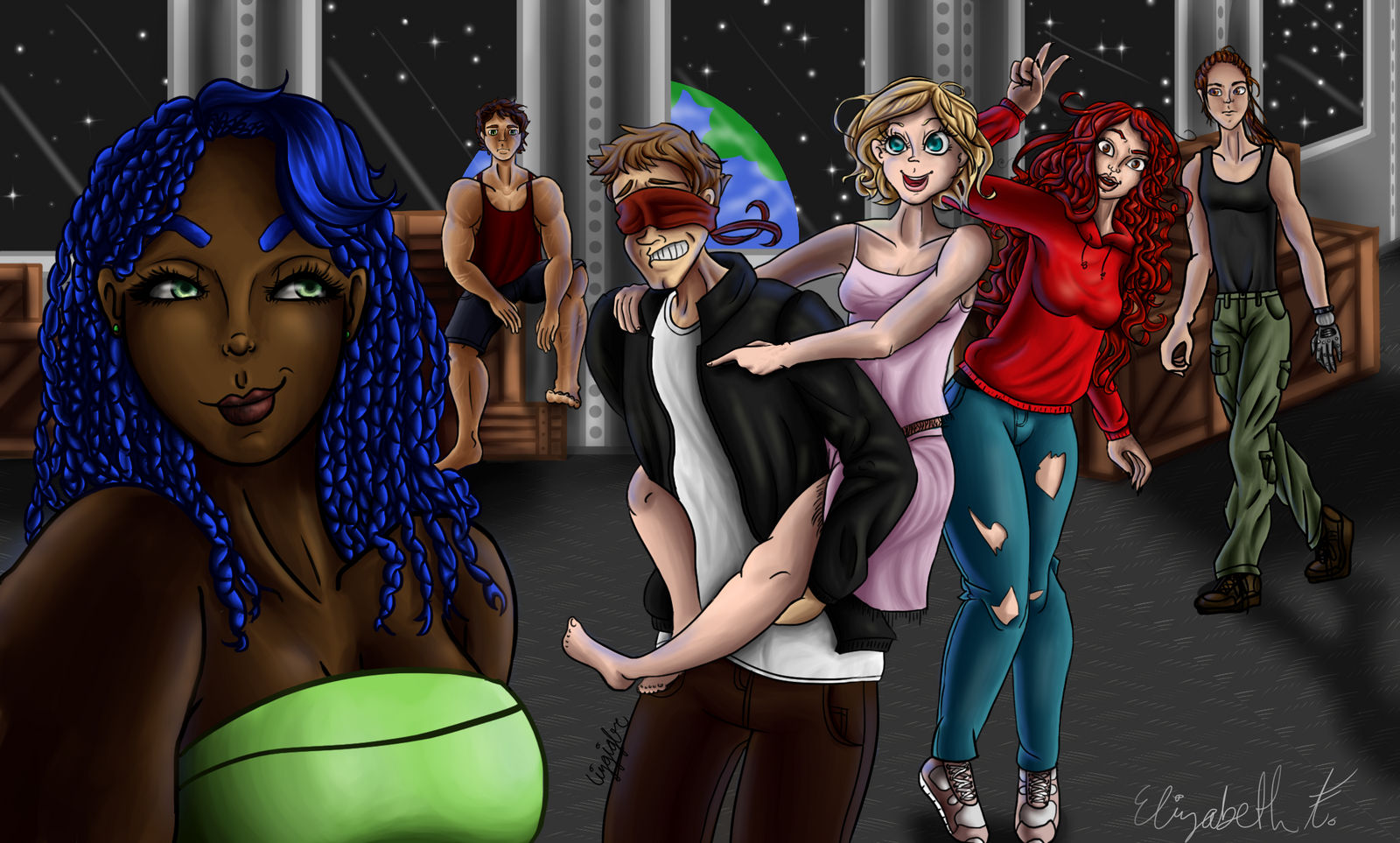 Watch
"Everyone smile, I'm taking a selfie!"
"Wait I can't see! Does my hair look good?"
"It's okay Thorne, just go where I'm pointing and you'll look great!"
"I can't see your hand!!!"
Selfies! IN SPAAAACEEE! Heehee, these lovelies are from The Lunar Chronicles, also known as a book series you should read. I think it's pretty easy to tell who's who but (from left to right): Iko (in her sex robot form/Darla), Wolf, Thorne, Cress, Scarlet, Cinder.
I made the original bust sketches (
sta.sh/01i1t3m0pzox
) for all the characters way back in January, and I started working on this huge project over a month ago. This took sooooooo long to complete. My biggest project ever by a long shot.
Floor texture from:
thousandhands.deviantart.com/a…

"Does my hair look good?" ha, nice.
And 'sex robot' is not incorrect, I suppose... xD;;
Iko's got a pretty good angle there. Do her android powers allow her to create a selfie-stick?

Great job on the drawings! I do imagine that something this huge would take forever.

Love the colors!
Reply

Yeah I imagined Iko's either using a selfie stick or a camera with a wide angle lens. And I always thought that Darla must have been created to be some sort of 'sexy' companion

.
Reply

Sounds good to me xD;;
Hm, now that I think about it, there are different types of escort-droids, but I figured that Darla was just the usual hot companion (read: sex robot) type. I'm sure those are the most common anyways. Why pay for less than perfection? XD;;
Reply

"Sex Robot" Yeah...I share your feelings.
Reply

that's such a great picture XD (:
Reply

Reply

You have such an amazingly cute art style

IKO looks perfectly like I imagined her

Reply