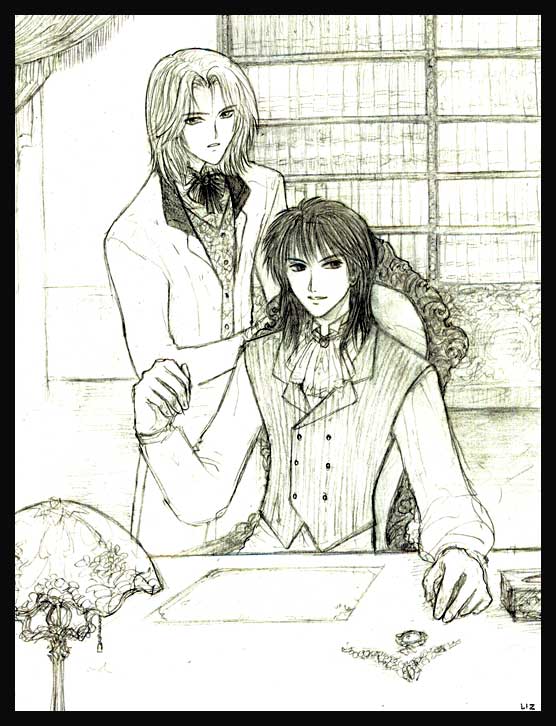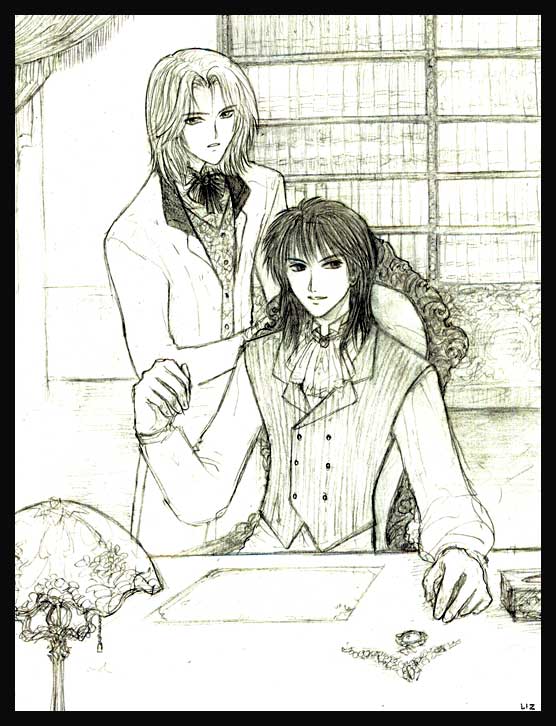 Hmph, didn't do them justice. Too much noise in the background, maybe...
Anyway, if you like Yami Bakura, you'll probably like the witty, part-Arabian knife/whip/gun-wielding kleptomaniac, Kaitou Noir. And if you like Ryou with a backbone, you'll probably like Florian with his quick fists, big heart, and marked talent for getting stabbed, shot, poisoned, strangled, chained, kidnapped, drugged and tortured. **huge sweatdrop**
Usually ends up getting rescued and given some TLC by Noir, during which the thief usually spoils the mood by making a snarky comment or pointing out how much money Florian still owes him (trying keep his aloof image intact, heheheh...).
Gorgeous Carat
[link]
is a yaoi series... lime, at the very least, but it's also got jewel heists, murder plots, crime rings, and treasure hunts a la Indiana Jones.

Or if you prefer something like
Phantom of the Opera
, there's a side-story,
Gorgeous Carat Galaxy
[link]
that's probably more for you. You'll really start to see similarities by the time part 6 kicks in.