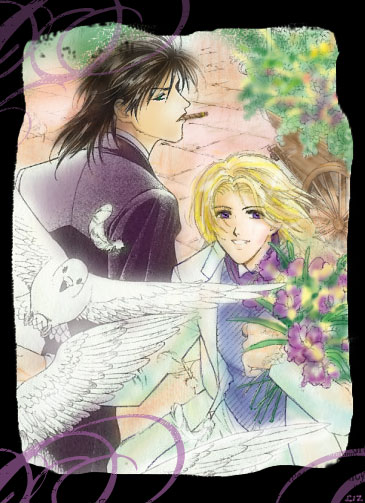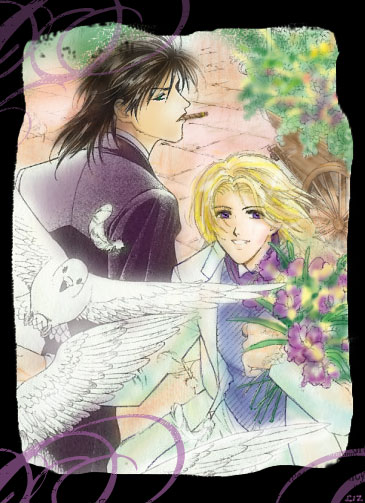 Watch
Wheeeeeeee! Two more chapters of
Gorgeous Carat
was posted at Missa
[link]
and I got permission to color one of the scans! **huggles** Isn't it pretty? I wish I could color better though... more often than not my coloring ends up with this blurry effect.
The dark haired guy is Noir and the blonde is Florian. Go read the series! Missa has volume 2 and up (with a few chapters missing in between -_-), and Mangagedon
[link]
has volume 1.
Pic belongs to Higuri You.

Original scan thanks to pinkblusky!