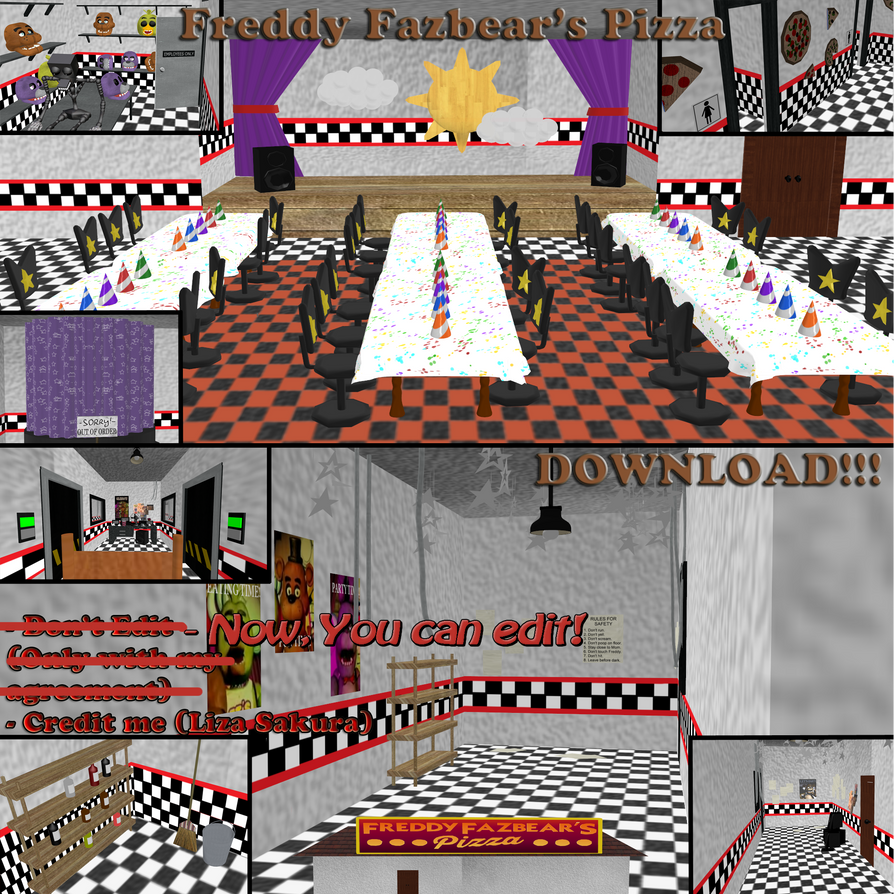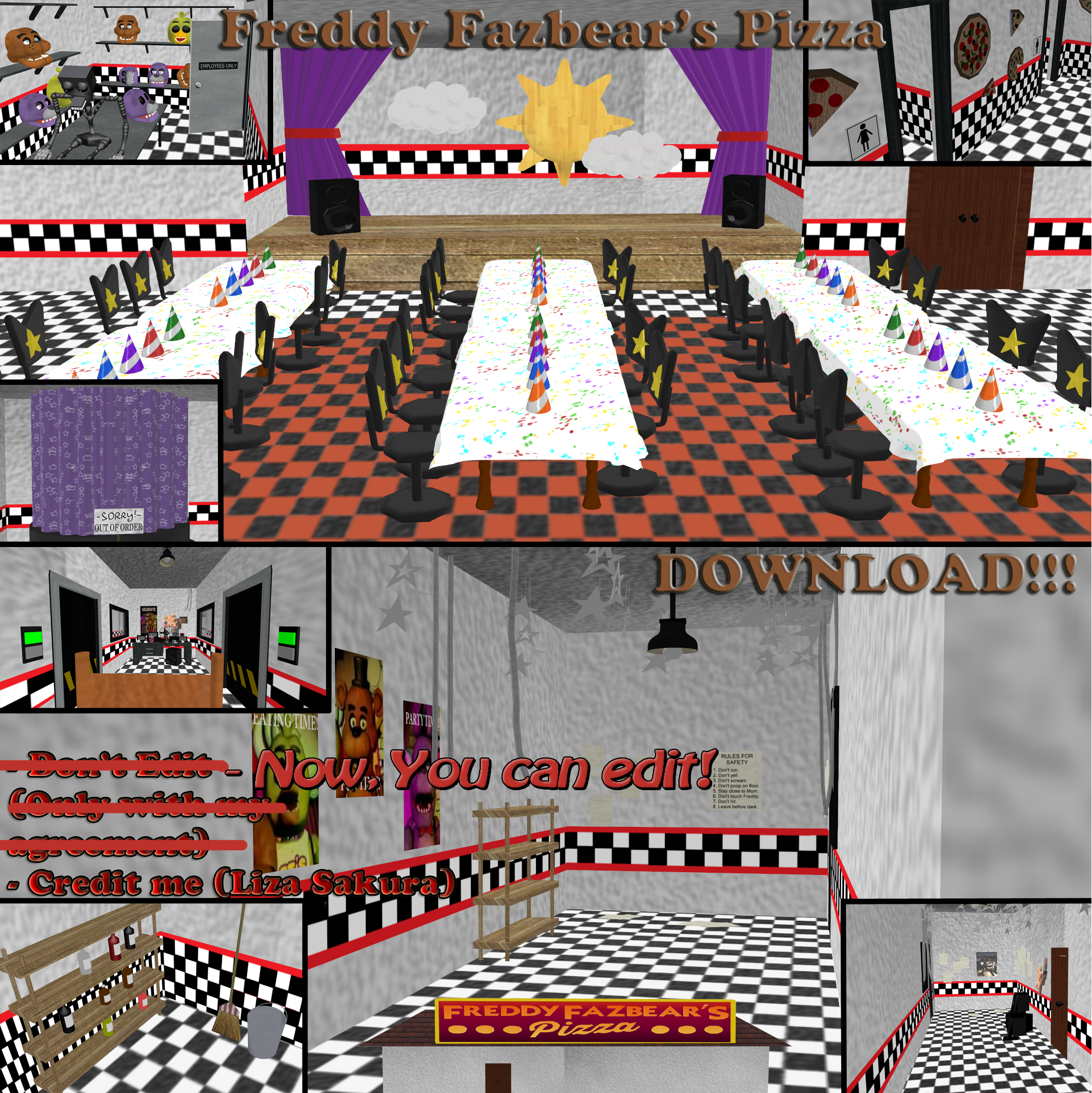 Finally I finished this pizzeria. Freddy Fazbear's Pizza opens the doors! I shared the pizzeria into several files-rooms, because my video card is too weak to connect all in one.
!!!RECOMMENDED MikuMikuDance v9.26!!!
!!!The stage is .pmx file You should open this as model!!!
!!!Office should be opened the last!!!
Rules:
- You can edit. I don't mind
- Credit me if you use (LIZASAKURA)
Credits(parts that made not by me):
Some textures by
kilala1148
Endoskeleton by
robot-star693
Parts from an office by
Misunderstoodfoxy
Chair in the office by
Galatea-san
Animatronics by
MMDSatoshi
(edit by me)
A broom by
Ayame0126
A backet by
G123u
A bootle by
Drindrence
(edit by me)
Original stage from game "Five Nights at Freddy's" by Scott Cawthon
Download ver1.4 (Fixed some bugs, shadow is transparent)
www.mediafire.com/download/cmh…
The second link
sta.sh/01r7hes3np37
Suggest ideas for improving of Freddy Fazbear's Pizza (stage) in comments.
Old version:
Freddy Fazbear's Pizza
Freddy Fazbear's Pizza ver1.1
Freddy Fazbear's Pizza ver1.2
Freddy Fazbear's Pizza ver1.21
Freddy Fazbear's Pizza ver1.3
Freddy Fazbear's Pizza ver1.31