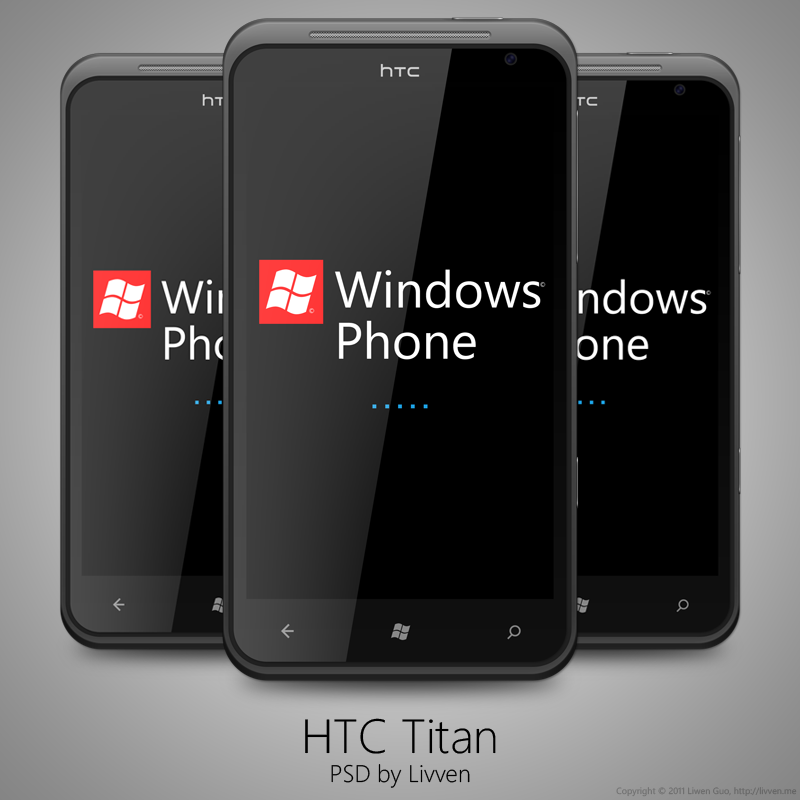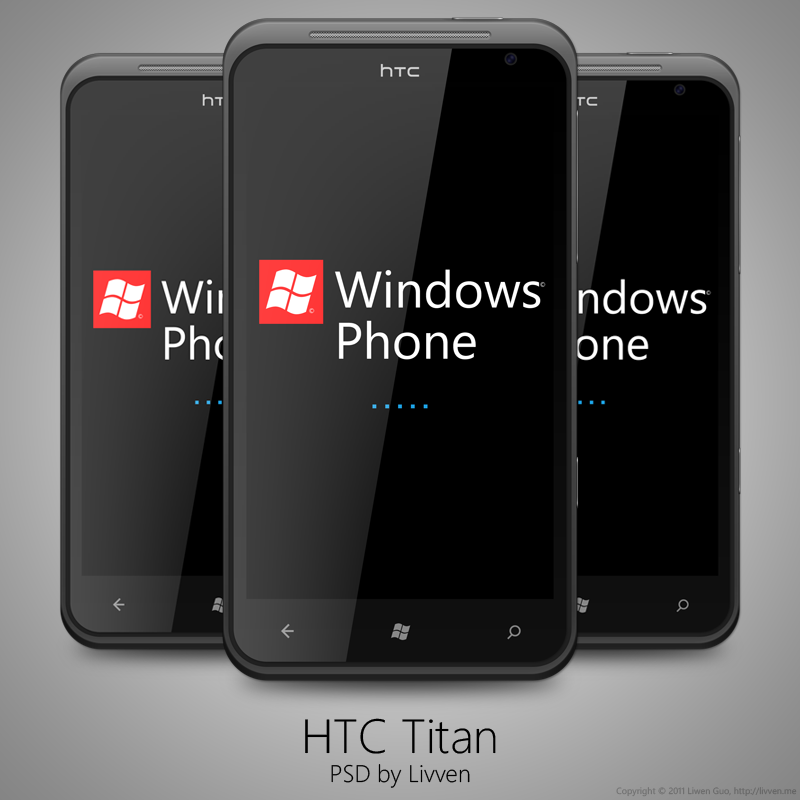 Watch
Download
With the Windows Phone 7.5 (Mango) update, the second wave of Windows Phones will be released. Most notably, of course, these include the new devices from Nokia, but HTC also has some nice ones which were already unveiled: The Radar and Titan. Whereas the Radar is more low-end (even though its design is really beautiful!), the Titan has a huge 4.7" screen.
As always, this PSD is completely vector-based and thus scalable. If you want to use it for promotional purposes, please give me credit by linking to this page.
Download
If you like my work and want to support me, please add a favourite

and comment. To stay updated you can
follow me on Twitter
.
Thank you!

Alright, nice! Do you plan to make that app?
Reply

Can I use this handset for my Windows Phone 8 concept art? I will credit you.
Reply

OHH !!!! TITAN !!! TITAN !! I LOVE IT SO MUCH !! I LOVE IT SO MUCH !! AND This one looks fantastic... BTW.. YOu have the Wildfire S One ? , Yeah the HTC Wildfire S OneURRR I'M A BIG HTC FANS !!
Reply

Haha no, I have the HD2 (running Windows Phone Mango).

Thanks!
Reply

oH... Thats okay .. you have the HTC HD2 ? , Aww seems you very like the Windows mobile Phones

. I Have the Touch diamond 2 But Not so much develpment too it so it just runs windows mobile 6.5 ... But... Sometimes i use Android on it XD. It runs very slow at 528
Reply

Reply