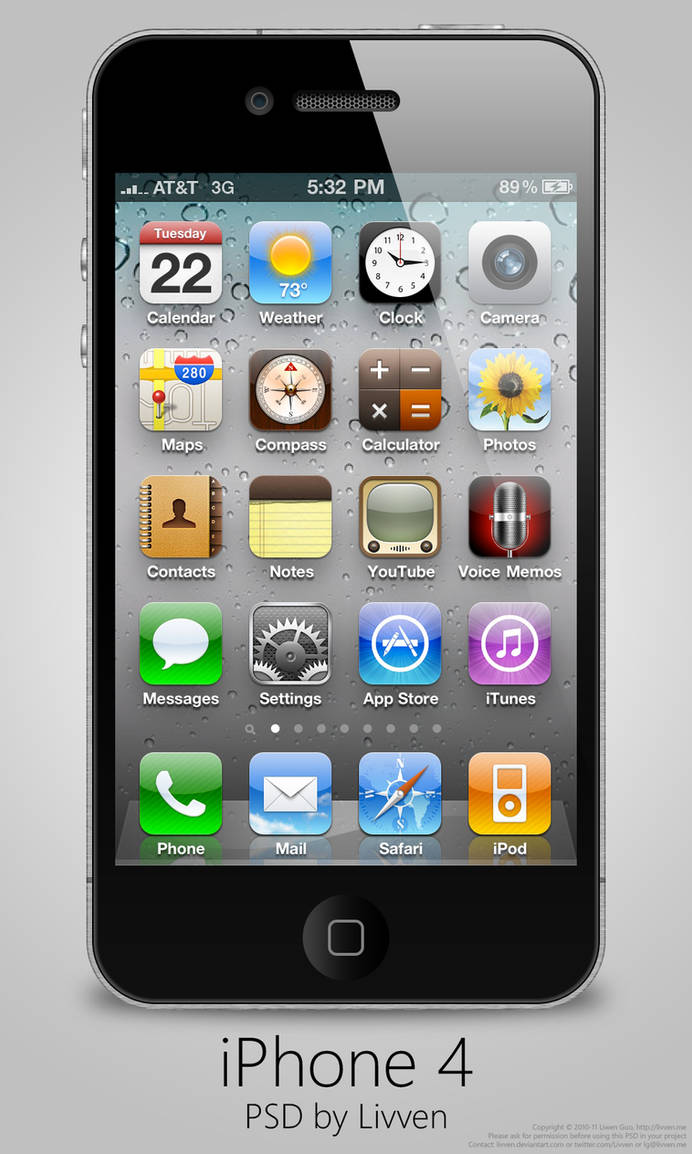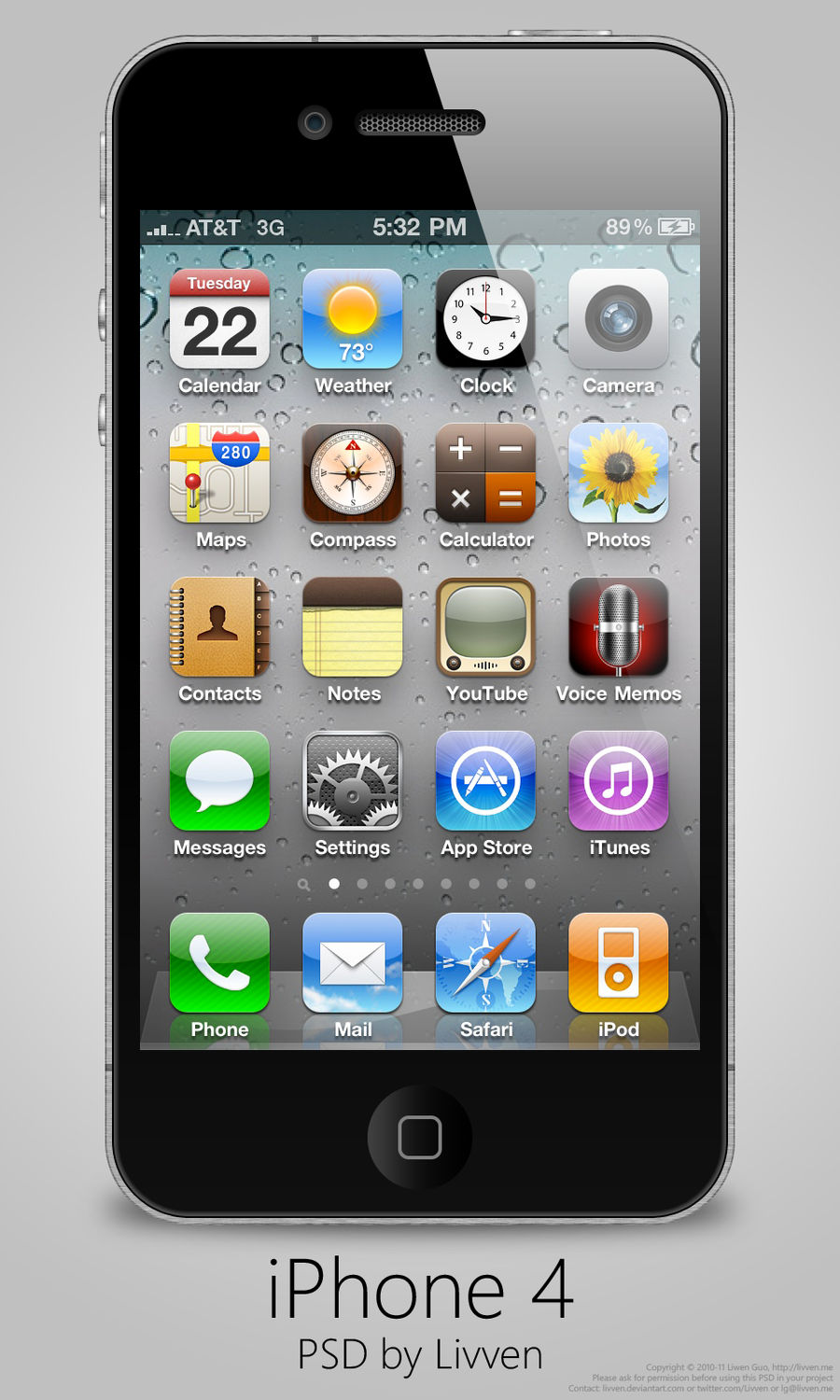 Watch
Download
The new 4th generation iPhone by Apple has a very elegant design, so I decided to make a PSD. It's largely modeled after the official press image, I only made the areas above and below the screen smaller so it looks better.
The screen itself is 960x640, so this PSD can be used for promotional purposes. If you do so, please give me credit by linking to this page.
Also check out my
HTC Mondrian Windows Phone 7 Concept PSD
.
Download
If you like my work and want to support me, please add a favourite

. To stay updated you can
follow me on Twitter
.
Enjoy and leave feedback!

Great job! Thanks

Reply

Awesome

Reply

Very nice .PSD! I like how you approached your layer techniques on some of the lighting and sheen effects great button gradients. Great use of only 48 layers!

Reply

Yep, I guess I'm crazy about non-destructive editing techniques. But then, there isn't really much detail to add if you look at it from the front...

Thanks man, it's really motivating to see that you (with your own awesome PSDs) like my work.
Reply

you have redone all the icons on the screen?
if though, amazing job!
Reply