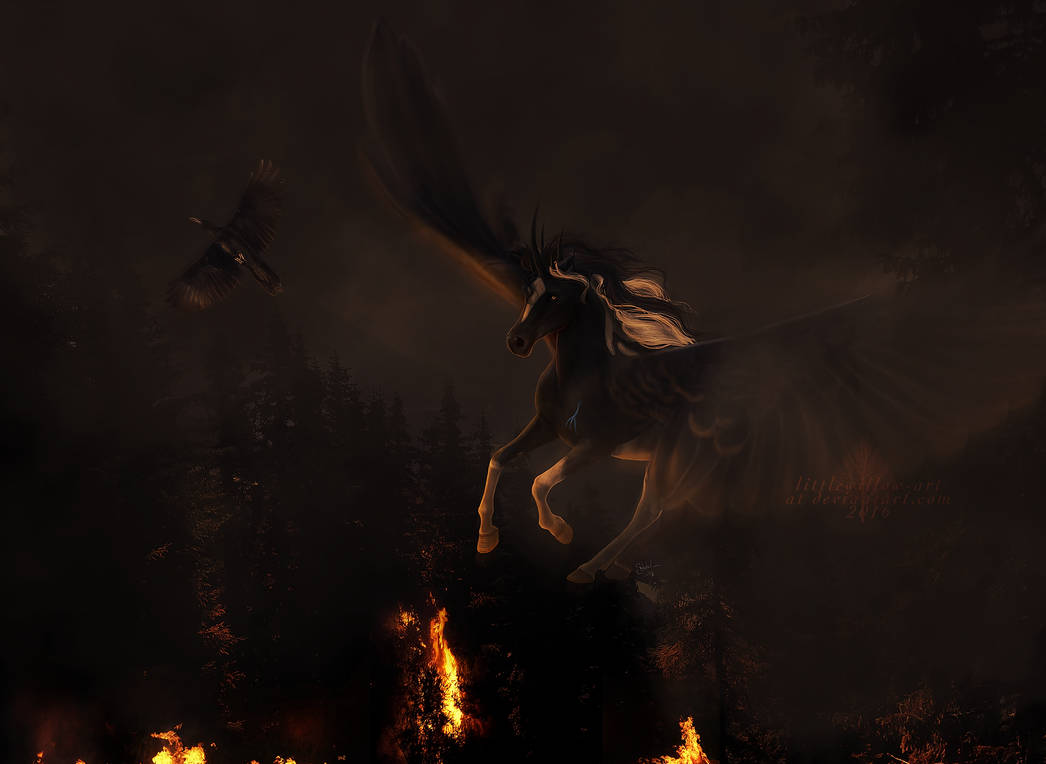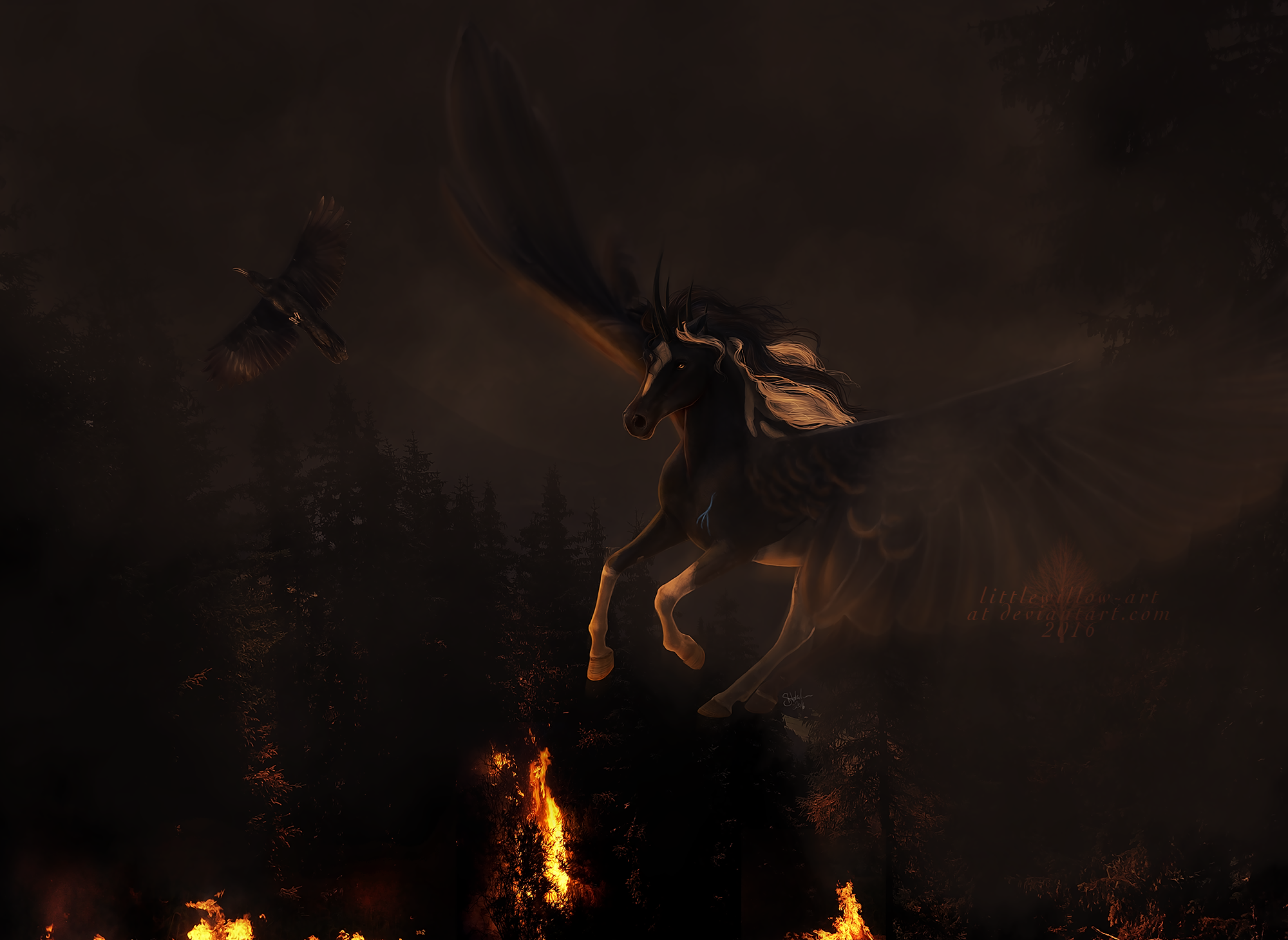 Watch
how about yours?
that's the way I like it and I'll never get bored


This is a "serious" picture but all I can think of is ALL STAR BY SMASH MOUTH and it's distracting me. So that's the reason for that title. Join me in having it stuck in your head
Anyway, this is Weaver who belongs to my dear friend Kyra aka
x-Echo-x
! Kyra was kind enough to finally give into my pestering to join Helovia some time ago and I'm happy to feed her addiction with the place by helping design new ponies for her to bring in

sorry not sorry!
It was fun to return to some fire manips which for a long time were my favourite to do!
It's tricky trying to find that balance of being able to actually see things and wanting it to be cool and dark. But hopefully it's not
too
dark for anyone!
My next piece is also a fire-based one but just a little different ;D
stock
horse:
solid black arabian canter at camera
wings:
Bird 343 - sweet holy crow
raven:
from flickr
background:
from flickr
fire:
one from flickr
fire 3
and
fire 1
everything else drawn by me!
do not use this image without my permission

Ooh this is awesome. Really great atmosphere!
Reply

this is stunning


the lighting is so beautifully done!
also got a solid giggle out of the title/song choice. I'm gonna be singing that all day :')
Reply

This looks so pretty! I love the subtle contrast that you've achieved by the fire and the lighther colour of the manes

Reply

Actually pretty sure that song fits her perfectly. Hahahaha.
It's amazing. Thank you so much dear

Reply

Lol I instantly thought of that song when I read the title...

This is beautiful!
Reply

This is beautiful! Love the lighting on the horse, its dark, but not too dark. I REALLY like this piece a lot.
Reply

This is stunning I love how smooth it looks

Reply