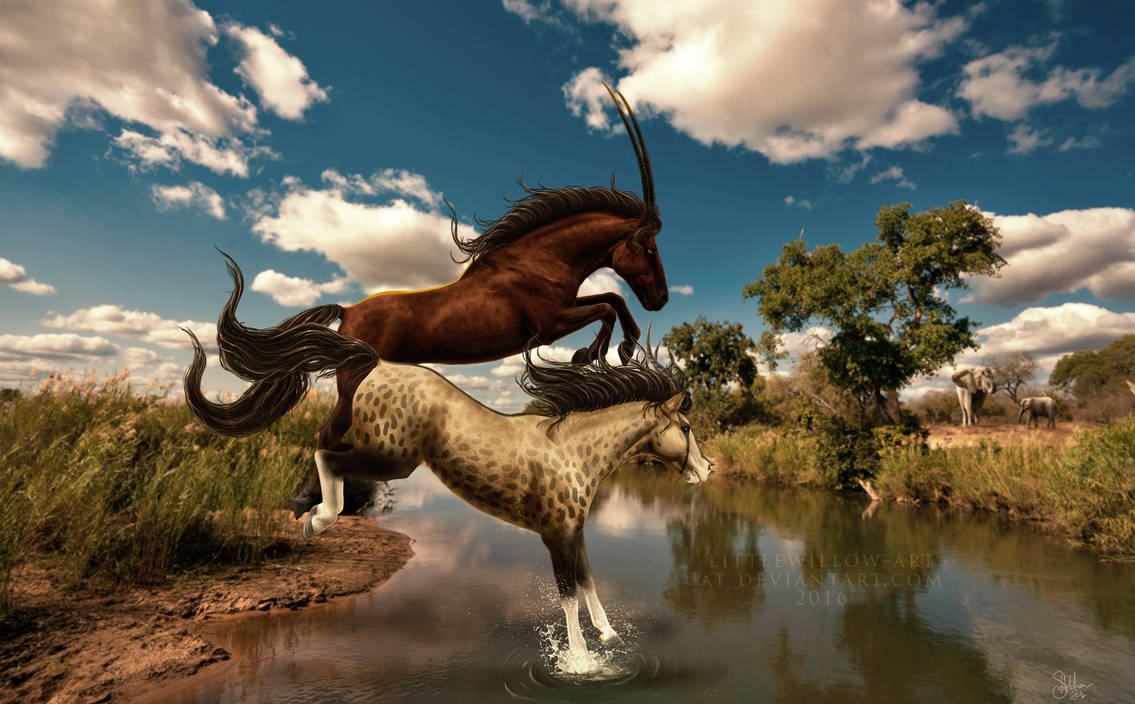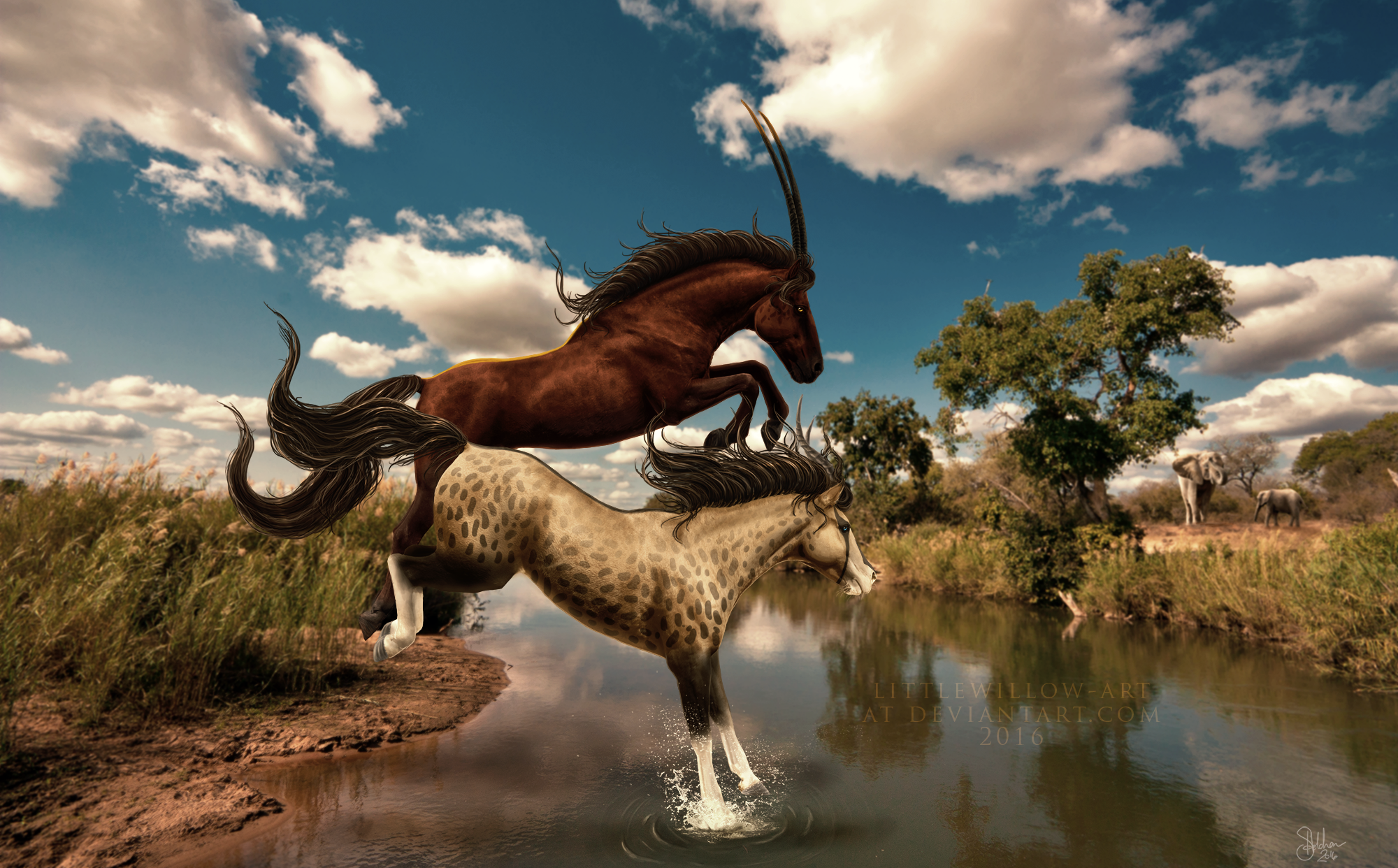 Watch
idk I don't think I use enough Lion King lyrics when I'm naming my deviations! But can you blame me for this one??
This was a surprise commission that
acsmitty
ordered for herself and
ali00p
of their soon-to-be characters Zubari and Katua! As you might be able to tell, these kids and their family have a bit of an African theme going on, aren't they beautiful

those spots! These two were a lot of fun to do and I hope this manages to bring a smile to Ali's face at least for a little bit


It was fun to mix it up and do a sunny day manip

stock
horses:
Indystock30
and
IndyStock29
by
BlueBird-Stock
background:
Kruger Park Scenery - Exclusive Stock
by
somadjinn
horns:
Oryx noble thoughts
by
steppelandstock
and
Impala
by
DrachenVarg-stock
elephants:
Elephant
by
Syglavi
and
Wild animal 218 - friends elephants
by
Momotte2stocks
splash:
Png Water Splashes
by
Moonglowlilly
thank you so much to the amazing stock providers!!

Not sure how I managed to not comment on how beautiful this is and how much I love it <3
Reply

oh my GOSH. I LOVE LOVE LOVE THIS!! HOW HAVE I NOT SEEN THIS BEFORE?!?!
Reply

This is too pretty! I love it. Now I have that song stuck in my head.....makes me wanna go watch the lion king 2 ha
Reply

This is such an awesome concept
Reply

i dont blame you this song is just amazing <3 plus thoose markings 0_0
Reply

I freaking love this! ITS SO GOOD!
Those elephants in the background!
Thank you for putting up with my nit-picking!! <3
Reply


I'm so glad you like it!!!

it was a pleasure to be nit-picked by you, your pointers made me much happier with the final result!
Reply

Reply