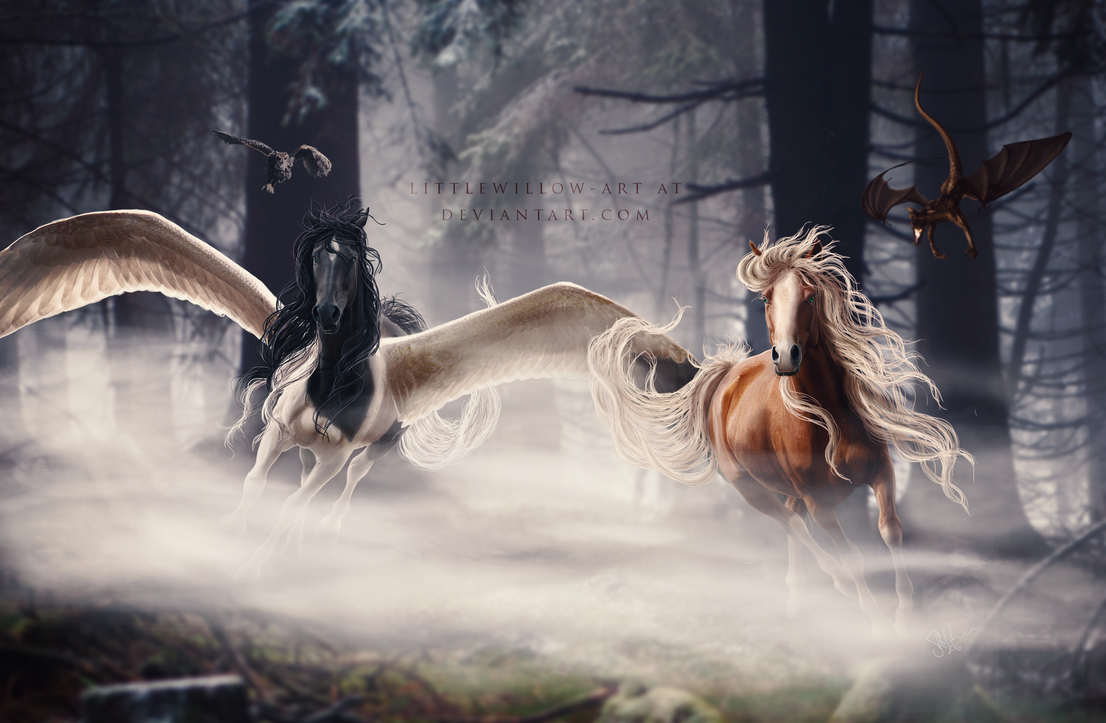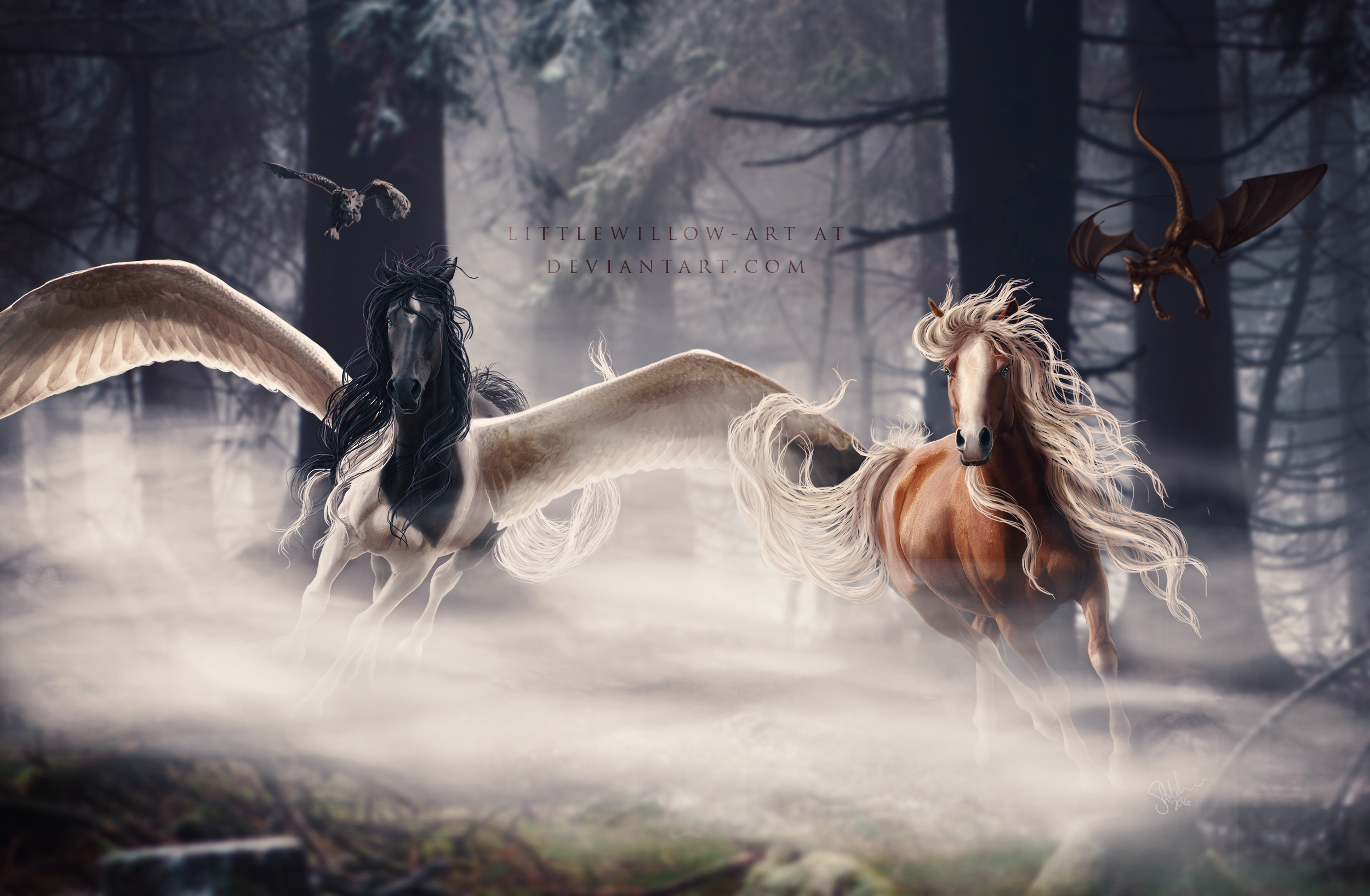 Watch
Alright! This is a (belated) birthday present for my wonderful friend
ali00p

Regrettably I couldn't get it finished for the actual day BUT it's still pretty close, right? xD In this picture we've got Ali's Evangeline and Tallis (on the right) and my Alysanne and Hemlock racing through the mists in their home on Helovia on their way to kick butt or heal the masses, both equally likely for these two doctors

Please check out the full view!
stock
horses:
Mira 036 by notorious-stock
and
Km TB trot front view by chunga-stock
wings:
Gull 01 by lydiardwildlife
owl:
Owl in Flight by theshelfs
dragon:
dragon 1 by markopolio-stock
background:
Once Upon a Time 03 by kuschelirmel-stock
Thank you so much to the wonderful stock providers!

This image is
NOT
for free use. Please do not use or re-distribute without my permission!

this looks great! loving that atmosphere ~
Reply

Your hair has been improving so much lately! Gorgeous image- really fitting to use it for that thread too

Reply

thank you! I've really been trying to get the hair to work for me and it's nice to hear the improvement is noticeable

and right xD to the rescue!
Reply

Oh wow!! I really love it

the mist is fantastic
Reply

they look so epic! I love how dramatic this is!
Reply

OH MY GOSH.
This is absolutely stunning

the companions and everything ;-; <3333
Reply

You did a spectacular job with this. I know it because the picture shows a lifelike, CGI appearance, along with a unique blend of postmodern and Renaissance styles.
Reply