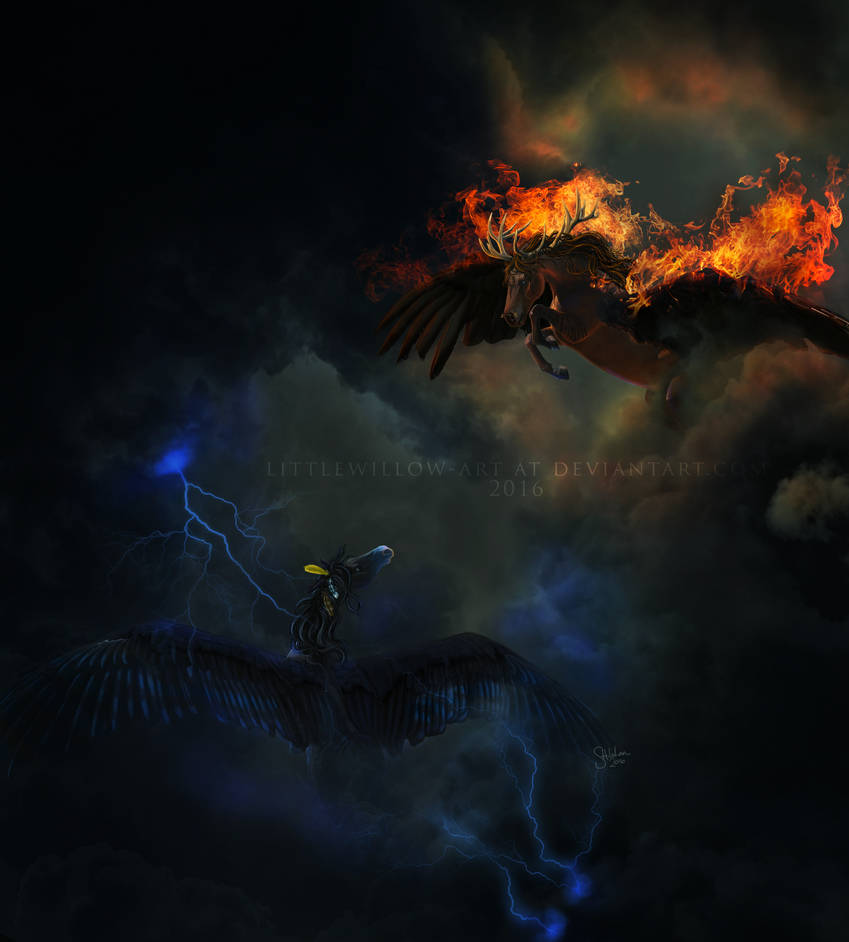 Watch
WELL I can tell you my computer and photoshop will be happy that I won't be working on this picture anymore. The original was somewhere around 5000 x 6000 px and I don't even want to think about how big the file was but I had to clear a lot of stuff out of my computer to make room for it.
ANYWAY!! THIS is a kinda-prize for
Blusl
's Ampere and
oddmountain
's Gaucho from a Romantic Pairing Contest that they won a little while ago over on Helovia. I was supposed to do a painting of the two but a) I need a lot of practice in that department before I can tackle these two and b) once I had an idea I was pretty sure it'd be easier via manipulation. AND HERE WE ARE! These two have QUITE the relationship, lots of fire, lots of passion, and sometimes they just want to burn down the sky when they crash into each other and who are we to judge.

They were a delight to do - I had so much fun working on this and I hope you guys like it!!
definitely please check out full view! I know there's some little mistakes here and there but I'm quite proud of this one!
stock
bay horse:
samstock by bluebird-stock
and
chestnut oldenburg by skunktail17
(for the face)
black horse:
rearing horse by stridingstrong-stock
wings:
bird stock 42 by malleni-stock
and
black bird by kia01-stock
antlers:
cervus elaphus by quiet-bliss
clouds:
cloud stock by amka-stock
,
stormy sky by amka-stock
,
heavenly clouds by silaynnestock
and
brush by para-vine
fire:
blaze package by resurgere
lightning:
brush by elestrial
credits
manipulation (c) me,
littlewillow-art
Gaucho (c)
oddmountain
Ampere (c)
Blusl