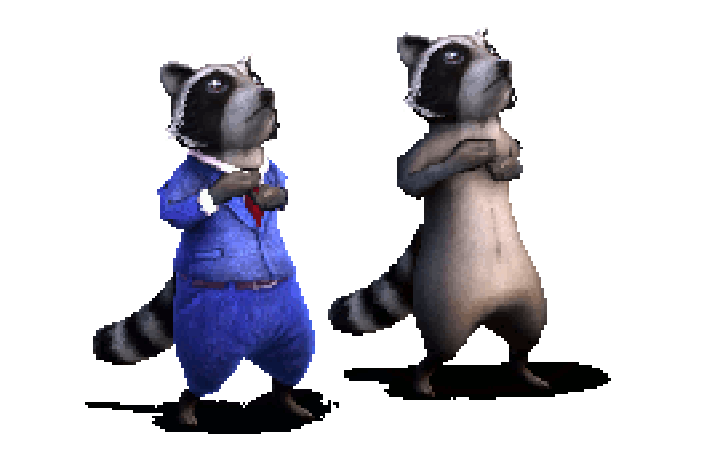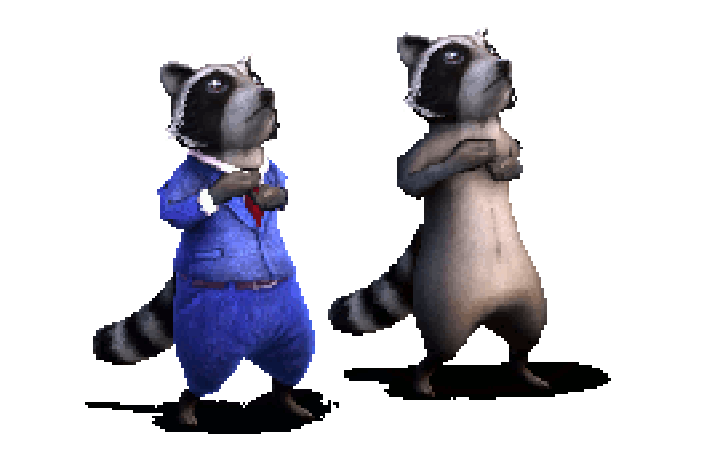 Watch
Art test for a future game project.

Made in Blender.

Reply

Nice work!
Not sure, but maybe it would be nice if the legs/feet move just a little as well? Right now they seem to stand completely still.
Anyway, it looks great! Good work

Reply

Thanks and it's something I'll have to look more into.
As I kinda just ended up making them overly animated when I tried anything so I left it out this time.
Reply

Haha, that looks cool :-D
Reply

Looks like he's just taken out some 'dirty trash'.

Great as always, man. Hope I can get this project in my grubby little mitts some day.

Reply

Reply

Looking all professional and ready for work, and moving really smooth!

A lovely job once more, and I ..... do actually start to wonder if the next time that I'll have to put on a tie, if I won't be wondering "Huh, how did the Raccountant do it?"
Reply

Heh, the great irony is of course I hate wearing suits and can't tie a tie.
Reply

:U this is awesome!! aaa Great work!
Reply

Thank you very much, Bees. It's always a pleasure to get a comment and I'm flattered that you think so given the high quality of your own art.

Thanks!
Reply