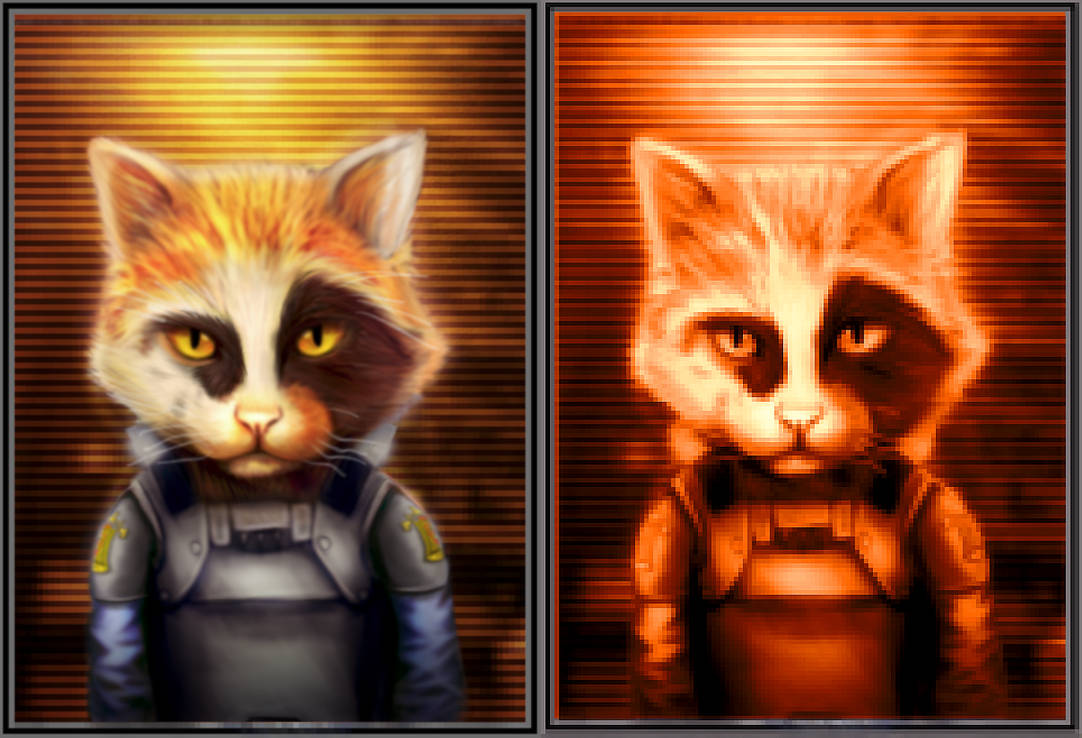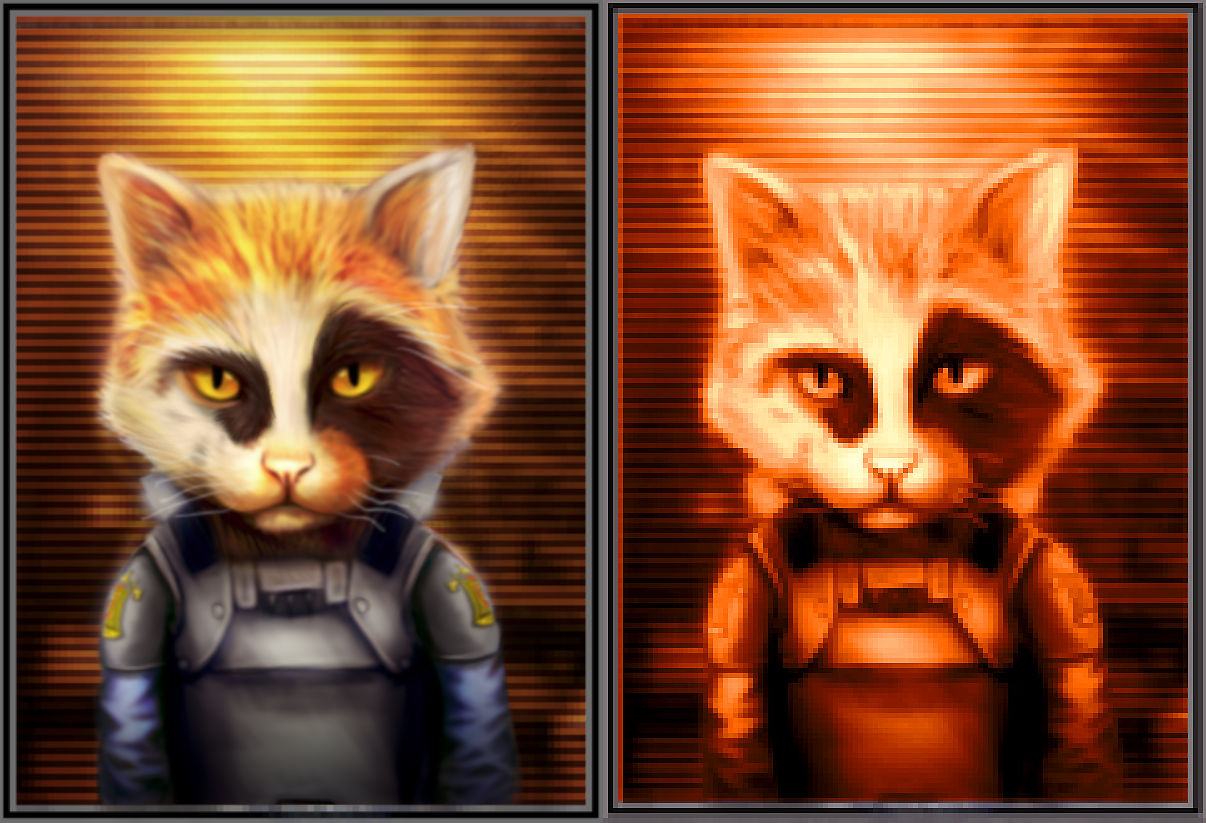 Watch
Yet another drawing by me. This time of Calico's avatar. The avatar will be mainly used for the game's "call-screen" where you communicate by phone with other characters.
Fairly happy with this, actually. I'm not an amazing 2D artist, but there is some progress. I only started drawing proper this year.

Anyways, thanks for enduring my drawings as I work to improve myself. It's an area I struggle in and not everything I make in that category is "gold", but I just have to make some bad images before I can make any good ones.



You can see more updates on the game on my twitter www.deviantart.com/users/outgo…
More art from the project at littlenorwegians.deviantart.co…

There really is an "aura" to him. NO, I don't mean the glow. I mean that he feels like his eyes say so much about what sort of guy he is!
Reply

It was very hard to make eyes that weren't too cute or too "harsh". Before this concept you know he was cute. During this he was very much frowning for the longest time, which removes some sympathy.
I think I got a good mix in the end. Where he looks serious, but not angry or too brooding.
Reply

"I'm not an amazing 2D artist," he says, making almost photorealistic catcops... *grumbles.* Do you go "I'm not exactly a chocolateer-" when you construct the Eiffel Tower out of chocolate!?

It looks great! If anything, I hope you pat yourself on the back, because this looks amazing. ;D
Reply

Haha, thank you very much, Keali. I think I am just a little self-judging in that Norwegian Jante-sorta way.
I did make a tweet showing my progress this year
twitter.com/LNorwegians/status…
and I do feel a fair bit better.
Thank you very much for the support and interest

Very very much.
Reply

I understand, it's not easy to break through it. Which is why WE tell you! Ahahahaha! It's a process.
Reply

At the risk of sounding like a broken record, it really has been quite remarkable to see you jump from the days of being reluctant to draw to this. If you ever get the spare time, I think a redraw of one of your old pieces would be a neat exercise.

Reply

Thank you very much, mate. Don't worry, I really do appreciate the comments

I might just do that, but Calico here is kinda already that
twitter.com/LNorwegians/status…
You can see his progress (And my drawings) here

Reply

The head looks a little bit too big for the body... maybe it's just me. Anyway looks cool man, give you some pads in the back!
Reply

Thanks, mate. I might just readjust it a little but Calico kinda has a small frame and a fuzzy head (Fur adds a lot of volume)
I'll give it a tweak and see how it looks

Reply

"I'm not an amazing 2D artist"
INCORRECT
this is amazing and I love both versions of the call icon!
Reply

Hah, thanks. Still got a long way to go but glad to ever receive such a positive comment.

I'm not dead set on either, I'll experiment a little and we'll see how it looks in the end.
Reply