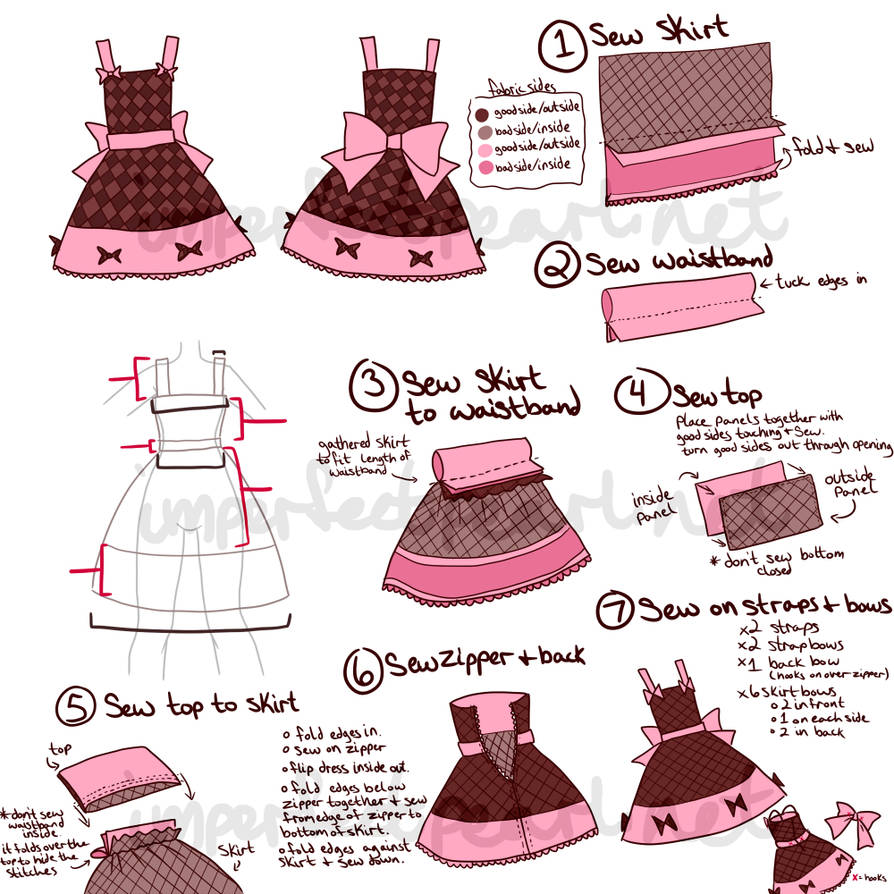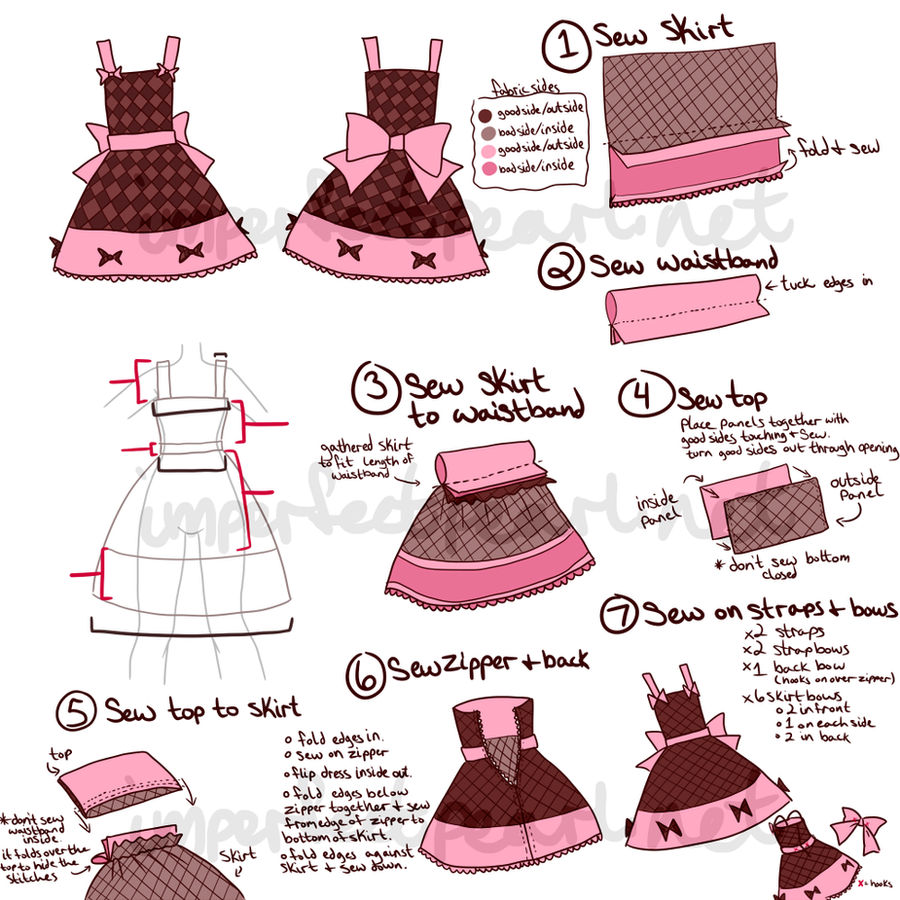 Watch
edit: I forgot to note that the flaps in step 1 that are created when you sew the brown and pink fabric together get folded upward at the seam and sewn down a half-inch away from the seam and excess fabric is trimmed a centimeter from where you've sewn it down.

Also, the edge of the bottom of the skirt is folded upward and sewed down, and lace is sewn on at the bottom of the skirt.

------------------------

Working on a lolita dress to go with a pink and brown lolita wig I recently bought.

This is my dress concept and thoughts on how it'd be pieced together.

I already have the brown-checkered fabric and the pink fabric.
I also dyed some lace pink for the bottom of the dress.

I might need to buy more of the brown-checkered fabric though.
I'm unsure if I grabbed enough @___@;;;

The bow hooks onto the dress on both sides of the zipper on the waist band.
Hopefully the hooks I bought won't make it easy for the bow to fall off.

I'm hoping I can get away with making each pattern piece a block.
I may have to put darts somewhere in the bust area or back, though.


If you can make any sense of my scribbles, feel free to use this as a reference for making your own dress!

I left the measurement section blank so you can fill in your own measurements.