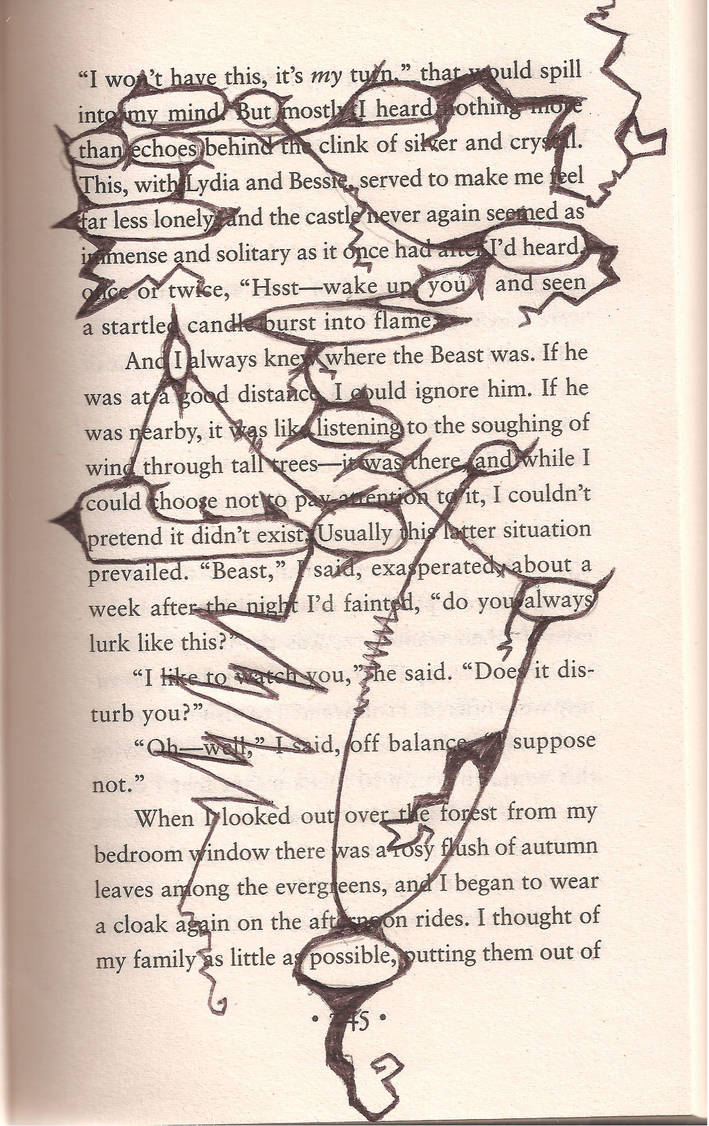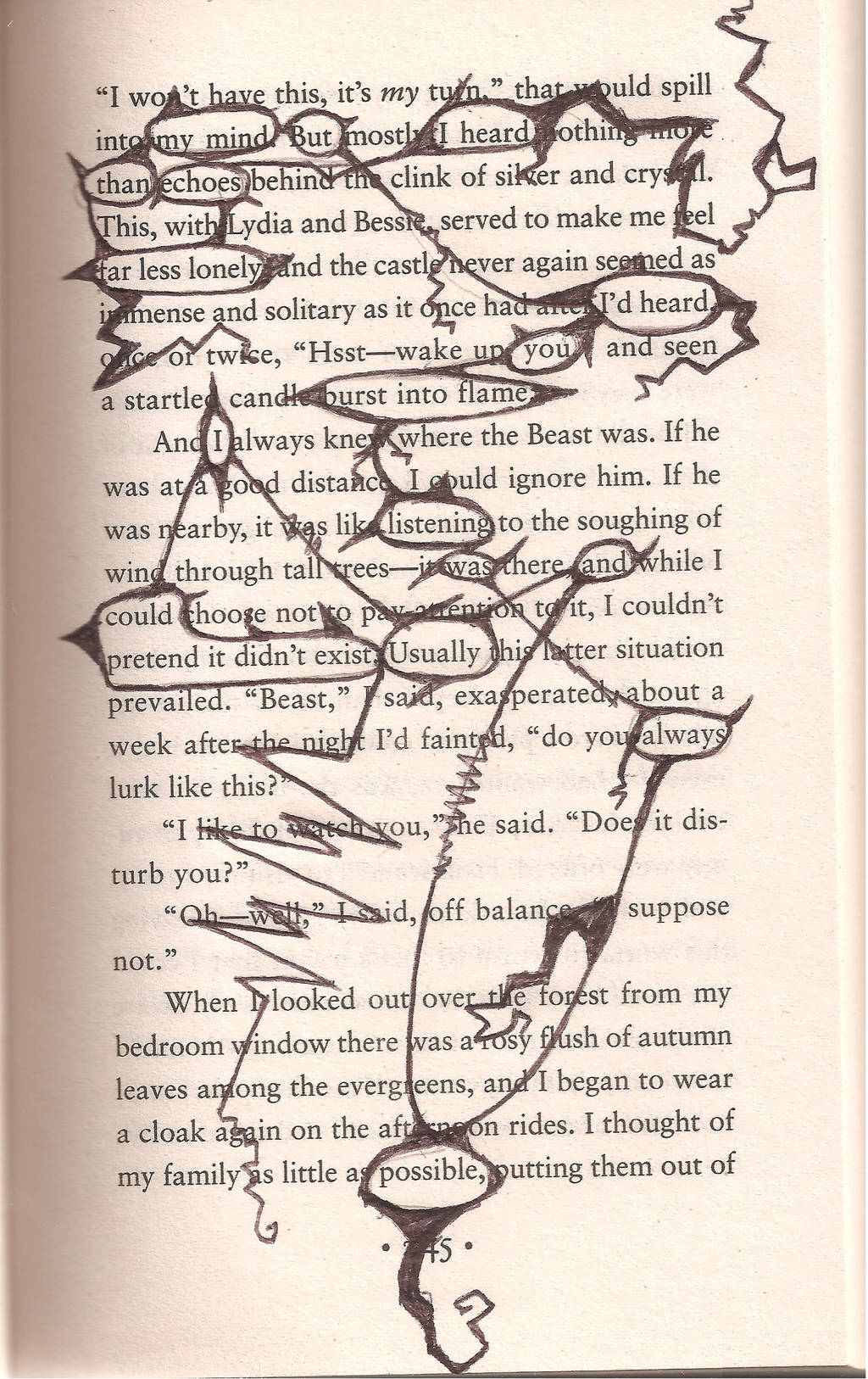 Watch
"I heard echoes far less lonely than my mind,

but I'd heard you burst into flame.

Listening was always possible,

and usually, I could pretend it didn't exist."




Yay, another found poem! I tried to do a more creative design, but personally I think it looks a bit confusing.

Also, it's sort of crooked and the quality is just...blech. My scanner is not so great. I got my idea for found poetry from other deviants, and the book is
Beauty
by Robin McKinley.