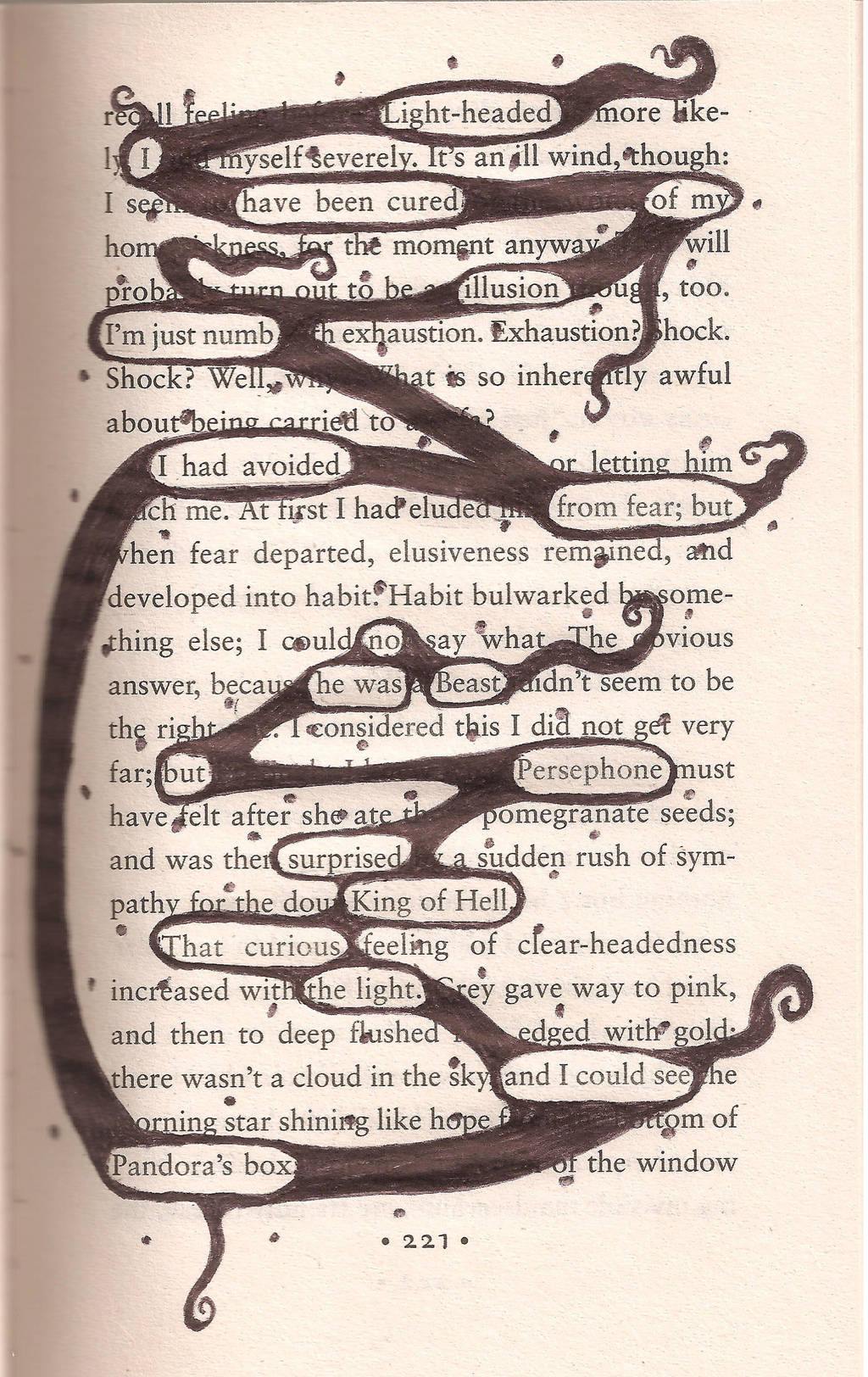 Watch
"Lightheaded, I have been cured of my illusion.

I'm just numb from fear, but

I had avoided Pandora's box

and I could see the light.

That curious King of Hell surprised Persephone,

but he was no Beast."




Yep, it's official: I love found poetry. They're just so much fun to find! I think this one turned out better than my previous one. At least my design is a little more interesting here. This particular one was found in the same book, Beauty, by Robin McKinley. The idea of found poetry is not my own. I got my idea from other deviants.




If you liked this, let me know! I appreciate any feedback you can offer me.




EDIT: Front page? You guys got me to the FRONT PAGE ASDFGHJKLASDFGJKL I LOVE YOU ALL YOU ARE WONDERFUL AND I FEEL SO LOVED!