Hey guys!
For those who don't know, my husband recently lost his job. Unfortunately due to a non-compete clause, he is unable to find a job in his area of experience, which means he is stuck looking for a job he will be overqualified for, until December. Until then, we are hurting badly for money, and I'm doing my best to make my work as an artist pay the bills we have.
Because of this, I'm opening up commissions! I am offering:
-
$20 Fullbody sketch
A fullbody lined sketch of your character! Multiple characters are +$10 each.
Examples:
-
$40 Headshot commissions
A large headshot portrait of your character! Simple background included. Matching sets can be made. c:
Examples:
-
$90 Fullbody pinup commissions
A character-focused image, with a simple colored background. Multiple characters in the same piece, for +$70.
Examples: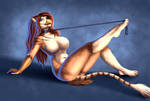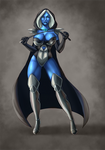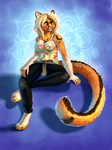 -
3 $150 full painting commissions
Full painting of your character, with complex background included. Extra characters are +$50.
Examples: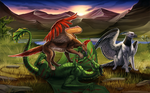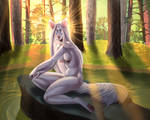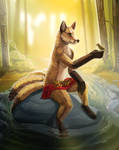 ---
Order form:
Please send as a PM or email
pudgy.little.owl@gmail.com
Name -
Commission type -
Character ref(s) -
Character species -
Details (pose, expression, etc) -
Your paypal -
Background preferences -
If you have any questions, let me know! Thank you very much for your time.