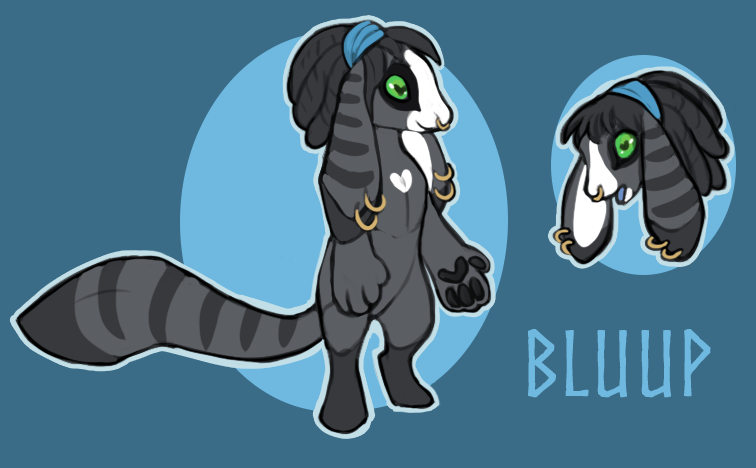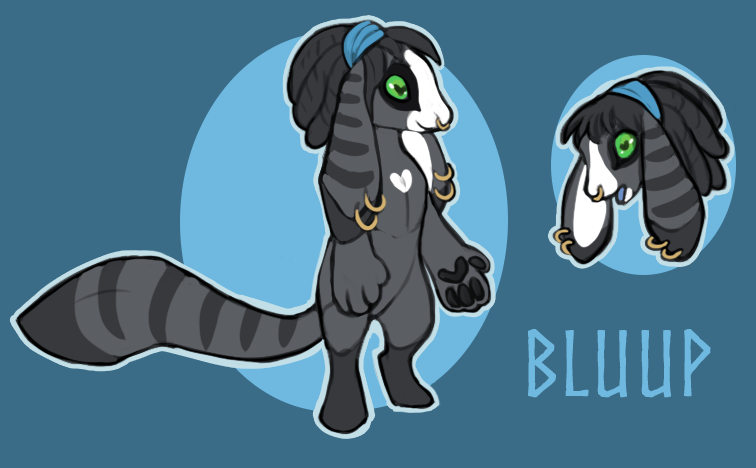 Watch
AHHH I haven't been this excited about a new character in a while.

This is Bluup, the newest little guy in my collection of characters. His species was created by
TheLegendaryPixie
, she very kindly allowed me to make one!
--
Name:
Bluup ("bloop")
Gender:
Male
Height:
3' 6" (107 cm)
Weight:
55 lb
Eye color:
Green
Mouth color:
Blue-grey
Accessories:
Nose ring (gold), 2 earrings per ear (gold), bandana (blue)
Personality:
Laid-back and easy-going, Bluup is always happy to oblige with whatever you might need. He generally keeps calm under pressure. He is a natural handler of feral animals, and can tame even the most ferocious of beasts.
Etc:

- Can run on all four legs, though prefers to stand on two.
- Tail can be used as a formidable weapon
- Handpaws are quite dexterous despite their appearance.
- Hair is dreadlocked in the back, and loose in the front.
- Three fingers and a thumb, four toes.
- Doesn't really wear clothes
- Heart-shaped pupil