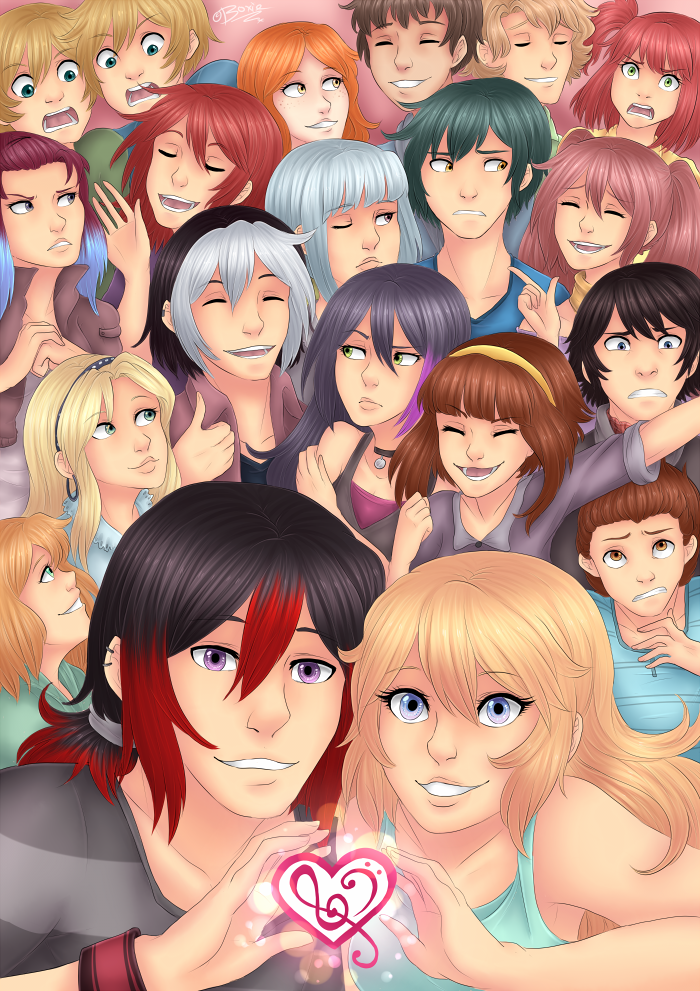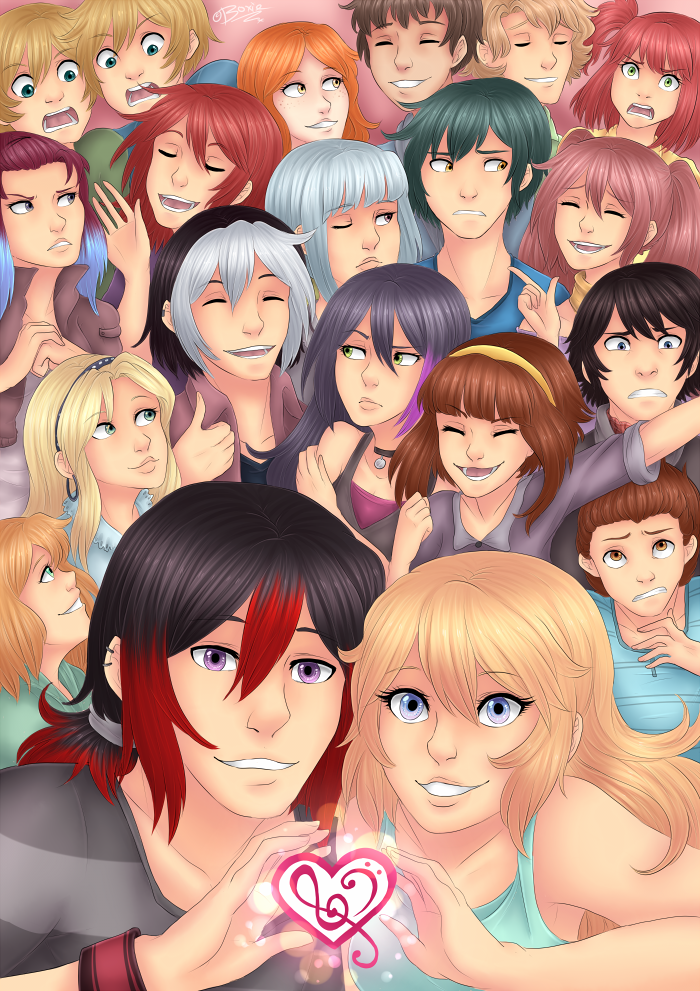 Watch

~~~
woooaahhh this was a monster to finish rofl but im really proud of the results ; w;/ <333
this'll be on display at a massive a1 size (84.1 x 59.4cm) at my graduation exhibition coming up!

It's also going to be the limited poster used in the kick starter im planning to do for the series!

So in this Illustration-- its all characters you've seen in the comics so far-- plus four in the top right corner you havent seen in the comics yet (im pretty sure Emma, Damien and Becky have been in art dumps though < w > )
but yes from left to right from bottom to top we have Rhi, Lucy, Jade, Isabelle, Keth, Kat, Abby, Kurt, Daniel, Gabbie, Brad, Gemma, Kyro, April, Andy, Eddy, Emma, Damien, Lucas and Becky * v */
lol would you believe theres still characters you havent seen yet that i didnt include in this? somanybabieslol;;;
anywho-- im off to get ready for another full on day at college @ v@; *scrambles off*
Melodies of the Heart © Sarah Boxall / Little-miss-boxie 2009-2013. All Rights Reserved.