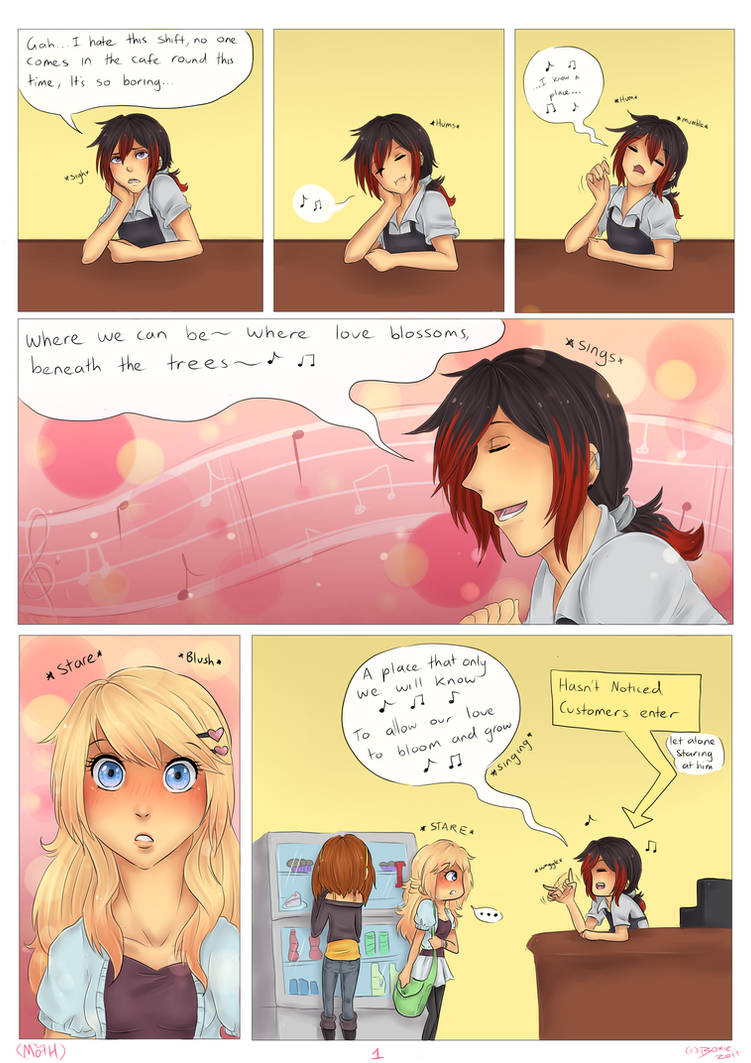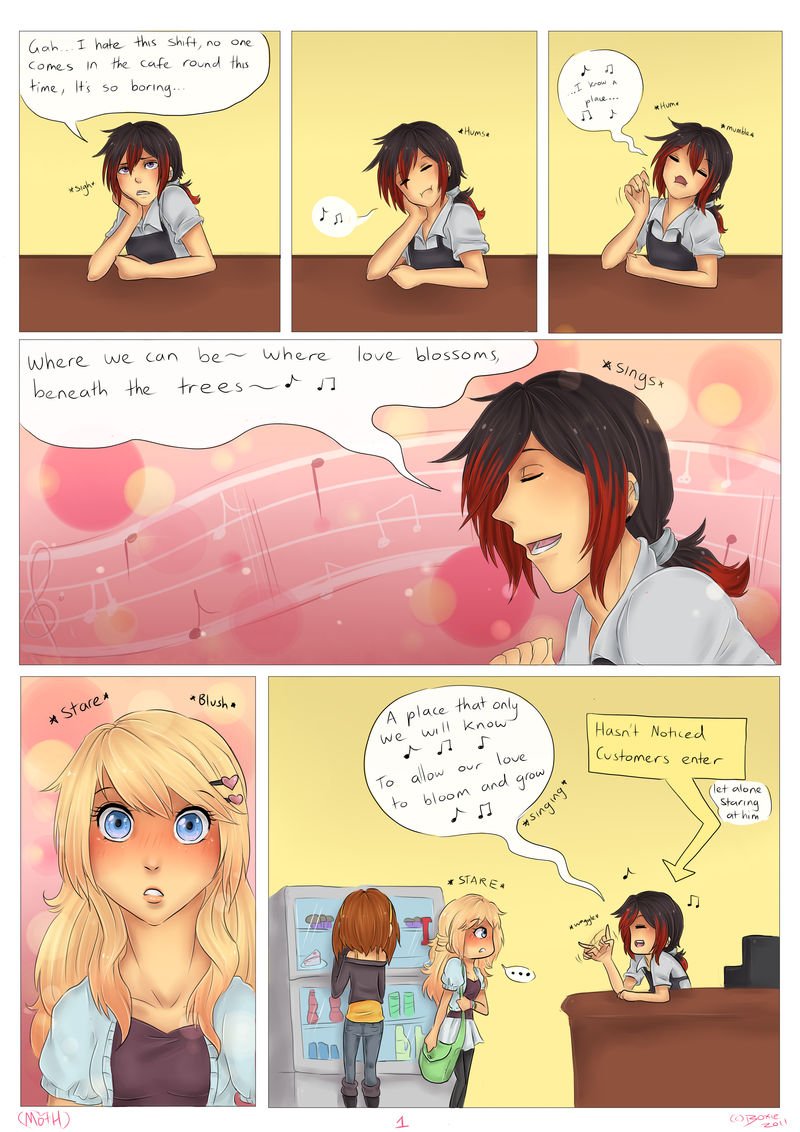 Watch
[NEXT]>>> fav.me/d462ei6


Please note the art improves from these early pages to the newer ones ah hah;




DA Group:



Comedy ◊ Romance ◊ Drama ◊ Slice of Life

Blurb
Rhi Grey is your average teenager, he loves music with a passion, he goes to school, hangs out with friends and works a job at his sisters local cafe, but he has a dangerous secret he's keeping from his friends and family, which is about to catch up to him very quickly.
And When Lucy Turner, a young blonde writer and her family move back to the town of Chatsford, the two meet by chance, and an awkward start to a relationship begins.
Though Love isn't always as simple as it seems, as many of the teens of Chatsford are about to find out.

---



Read whole thing to the newest pages online at the Official Website: www.melodiesoftheheart.net


MOTH FACEBOOK PAGE


MOTH ON SMACKJEEVES>


YOUTUBE


DONATE <3


TAPASTIC



~~~~

Oh hai there Melodies of the Heart, you're finally being posted lmao xD i've only been working on you since 2009 lol;;;


lol Rhi you so smooth lD;;; you awkward man you

but yeah if you're wondering where he is he's in Kat's (his sisters) Cafe (the kitkkit cafe~)
lol his uniforms changed since last time i drew him working there rofl lD;;; (still wanna draw him in that outfit again though)

also yes i made up that song lmao OTL;;;; (is so lame and corny)

so yeah ouo hope you like it >v< <3

i'll try and get the next up soon xD~ college work is mean and steals ma time :U


MotH/Rhi/Abby/Lucy/song lyrics (c) Little-miss-boxie

Melodies of the Heart © Sarah Boxall / Little-miss-boxie 2009-2012. All Rights Reserved.