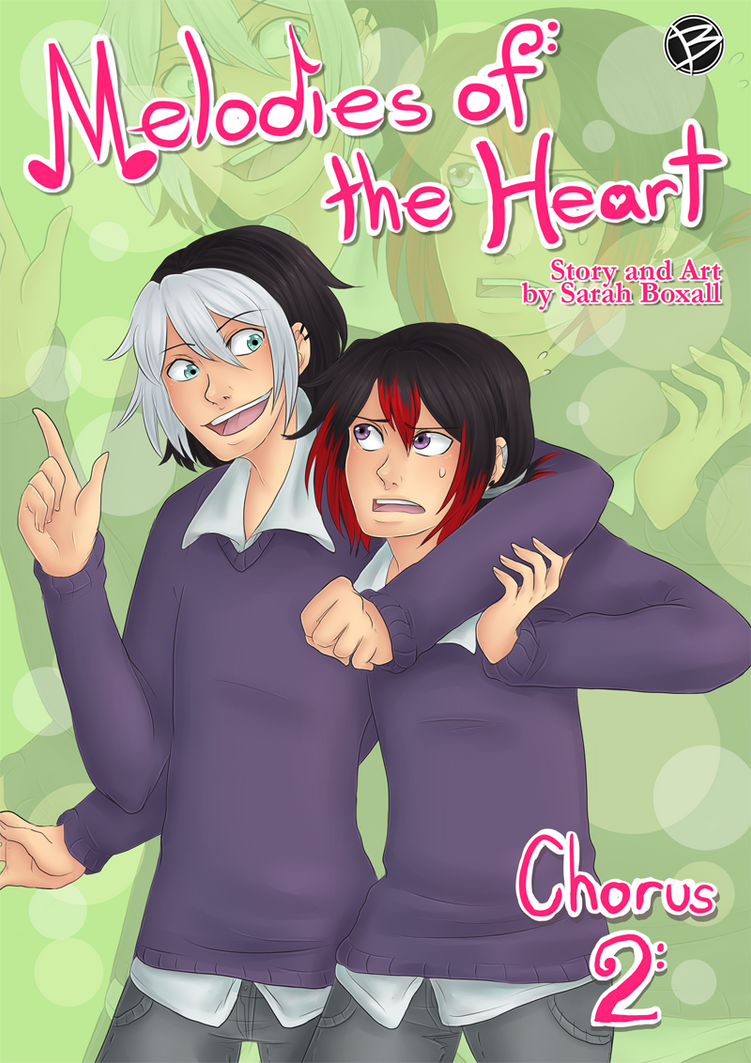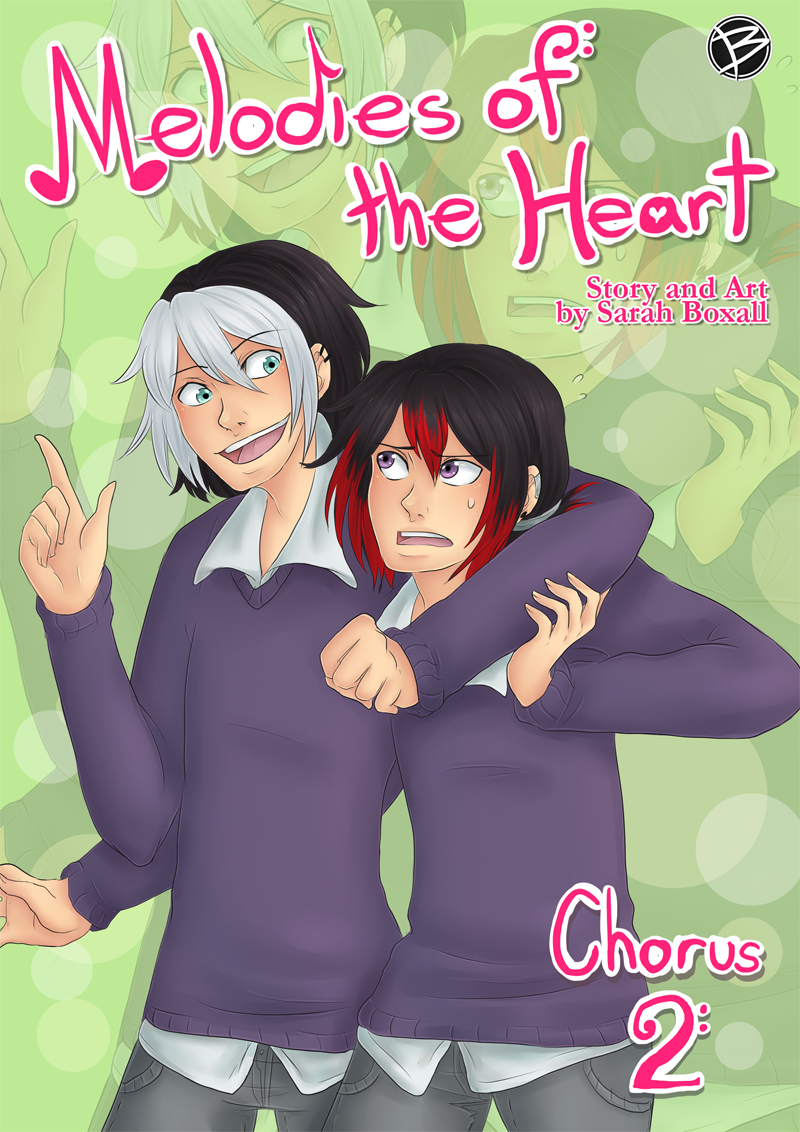 [Start reading Issue Two here] >>>
Other Issues:
Blurb
what are best bros for?
Keth said he had Rhis back, and he wasn't lying.
it looks like he's got a plan to help get rhi
to man up towards lucy,
But will Rhi have the courage to go through with
said plan? And will Lucy even accept the offer?
surely asking out a friendly and cute girl
isn't that hard, right?
Issue two Available in my online store here: [link]
---
Hey hey guys

heres some exciting news~
This here is the cover for Issue two of Melodies of the Heart: Chorus 2
which im planning to release and open for pre-orders late August- early September

Issue 2 is another full coloured 24 page long comic~
now i just need to finishing colouring so it can get printed eh heh < w >
so yes~ this time on the front is Keth and Rhi owo/ im really proud and happy with how this cover turned out as a whole * w * <33
so yes o w o~ shall reveal more news on the goodies to go with Issue twos pre-order and more news on the books in general closer to release dates <3
once again, thank you so much to everyone thats been helping support the series so far, whether you've been reading it online or brought a copy home QwQ it really means so much to me to <333
there will be many more issues coming, i already have more drawn ready to colour heh <33
well thats all for now~ <3
SMASH this weekend

so if you're an Aussie and want to get your hands on Issue one i'll be selling them there <3
Melodies of the Heart (c) Little-miss-boxie/Sarah Boxall