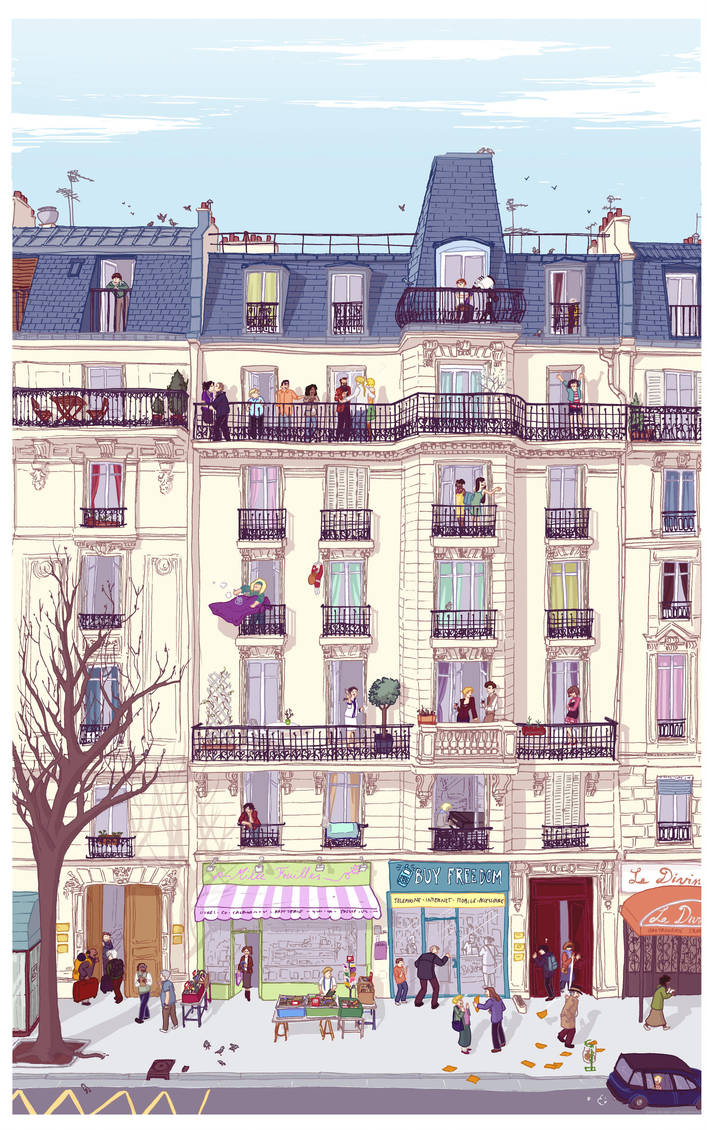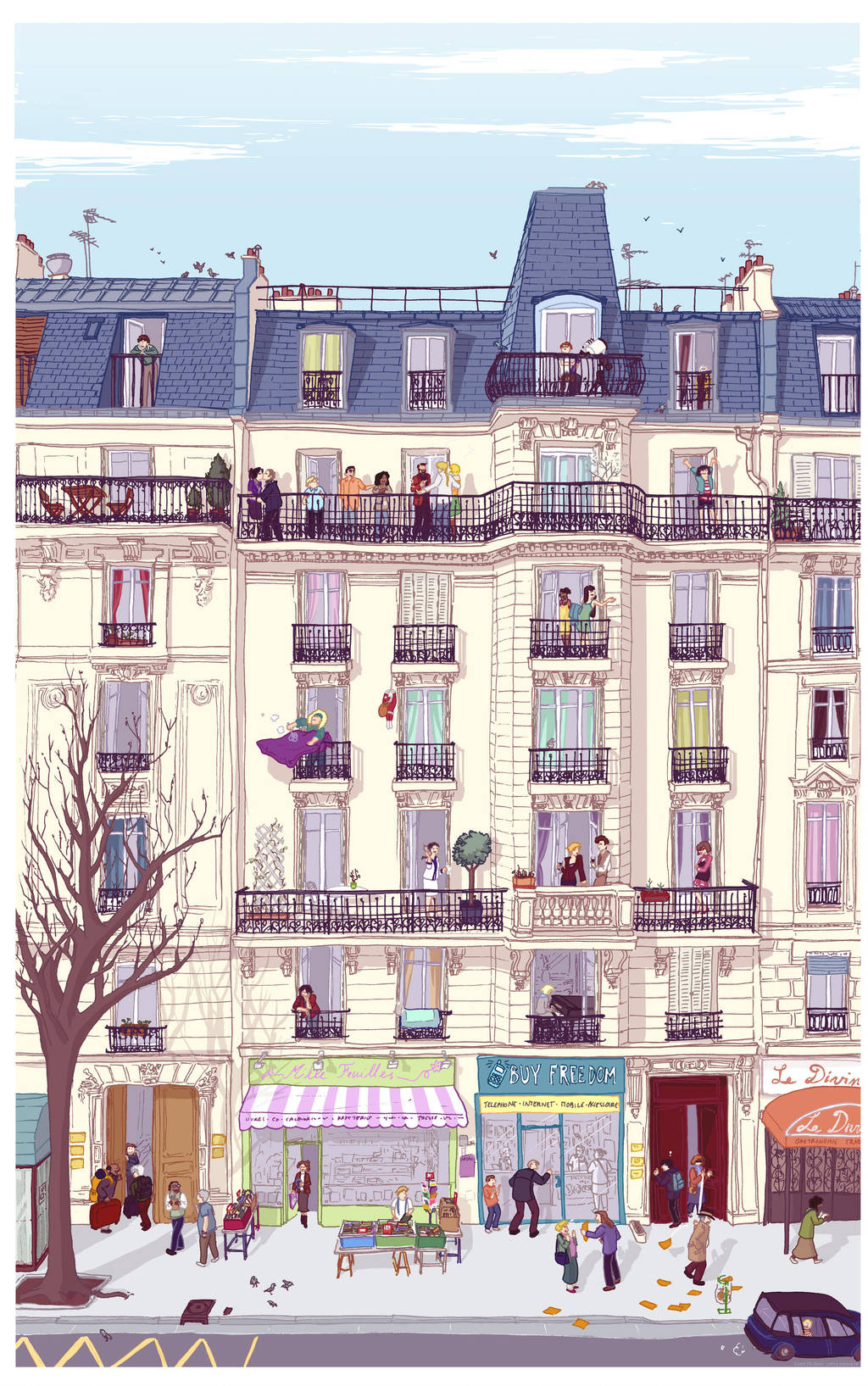 Watch
Les personnages de Leaves à Paris XD
C'est une illustration qu'on peut retrouver dans l'artbook BD et Paillettes

Pour ceux qui ne connaissent pas ma bd, voici le lien :
bd-leaves.blogspot.com
---------------------------
ENGLISH VERSION :
All the caracters of my webcomic : Leaves
You can read it for free on :
leaves-en.webcomics.fr/
Comments are welcomed !
Daily Deviation
Given 2014-04-12
This piece immerses the reader directly in Paris. There is an incredible amount of details, and the interactions between characters make this scene really lively!
Leaves world
by
Little-Endian
(
Suggested by Neruall and Featured by Thiefoworld
)