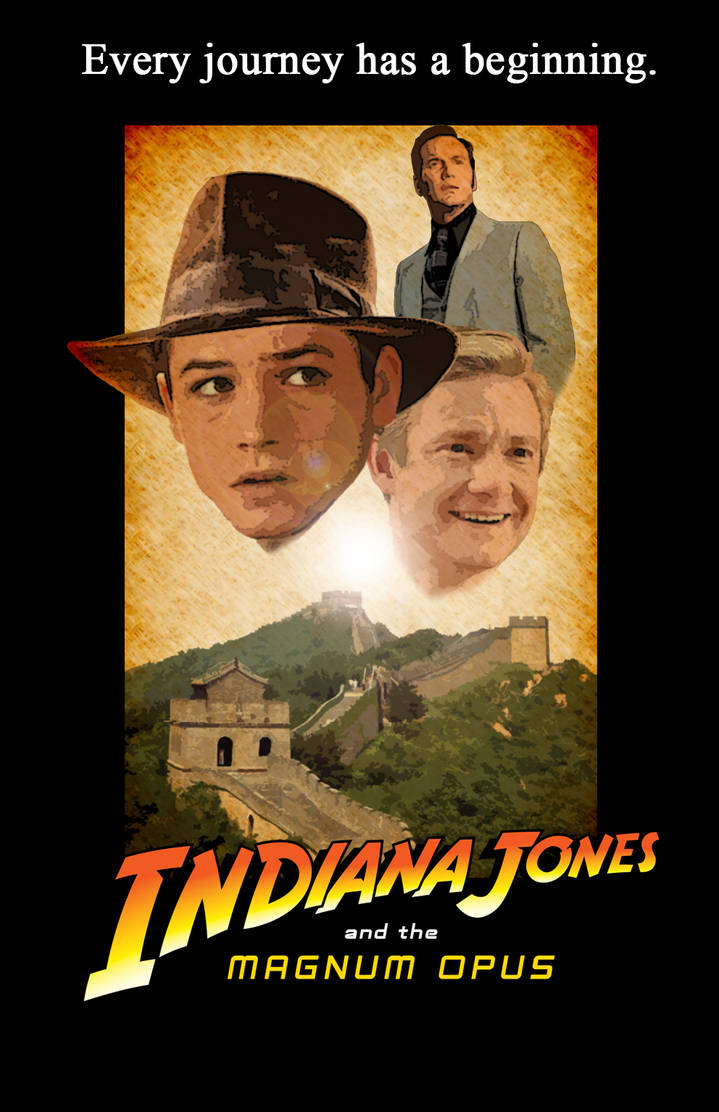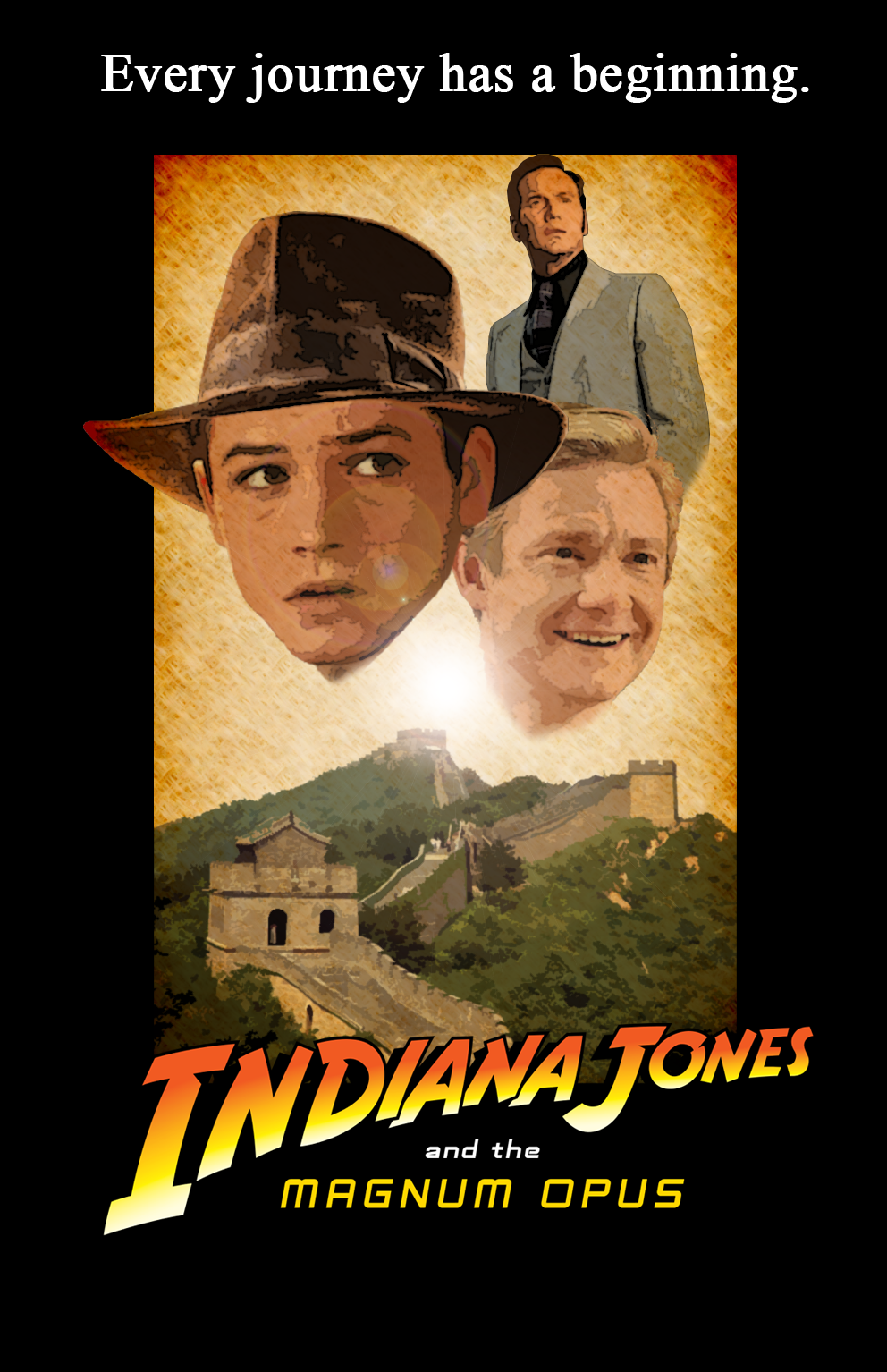 Watch
An idea I had for an Indiana Jones prequel, so I decided to make a poster for it.

Premise:
In 1925, Marcus Brody (Martin Freeman) discovers the original copy of the Ripley Scroll, a manuscript containing a vast amount of alchemical knowledge--including the location of the Philosopher's Stone. A young Indiana Jones (Taron Egerton) and Marcus must find the Philosopher's Stone before Richard Hoff (Patrick Wilson), an elite member of the Thule Society.

Random Trivia:
-The Philosopher's Stone would be located on the mythical island of Mount Penglai, somewhere off the coast of China. According to Chinese legend, the Elixir of Life is located on Penglai.
-There would be a motorcycle chase on the Great Wall of China (an idea taken from an unfilmed scene in Temple of Doom).
-The title is a reference to the alchemical Magnum Opus, which is the process of creating a philosopher's stone.