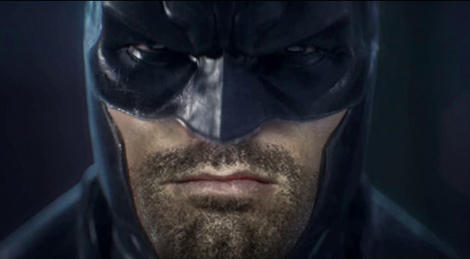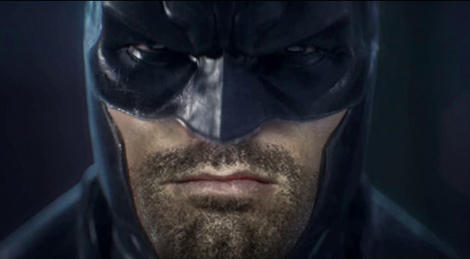 Watch
For those of you doubting Ben Affleck as Batman (physically, at least), here is an image I photoshopped of Affleck's chin on Batman's face.

Keep in mind that Ben Affleck has a slightly slimmer face than depicted here.

can you do a sebastian stan captain america manip?
Reply

I sure can! I'll get to doing it as soon as I have the chance!
Reply

awesome!...I have a feeling hell be suiting up as Cap soon
Reply

Yeah. It's too bad Affleck's face is slimmer than this. Still, I loved this so much I added to it and featured it on my pro-Affleck as Batman page.
m.facebook.com/pages/Ben-Affle…
Reply

Actually I this works pretty well. Great job on your part here!

Reply

I guess everyone's thinking: "Cut his tongue out, then shoot him, then shoot his tongue...and trim that scraggly beard."
Me? I don't judge until I have seen.

Reply

I am very optimistic about Ben as Batman lol. I decided not to edit out the stubble, as Arkham Origins Batman is quite scraggly in the jaw area. I also posted the image on other sites pointing out Ben's likeness to Bats's lol.
Reply

Give ben a chance he could be better then bale. Hope hes more like a detective chris nolan batman really wasn't the detective he shoulda been. And its up to the script and how they portray batman
Reply

That is gruff, its awesome : D
Reply

I can hear all the DC fans right now "Nooooooooooooooooooooooooooooooooooooooooooooooooooooooooooooooooooo!!!!!!!!!!!!!!!!!!!
Reply

HE will be rubbish.................though, Heath Ledger I thought the same thing........got that wrong.
Though I think Heath is actually a good actor. Ben is riding the Will Wave.
Reply

I'm quite optimistic about it. I liked him in all of the Kevin Smith movies (hell, in Dogma he was a fallen angel who gradually became more insane), and ANYONE is better than Jim Caviezel and Ryan Gosling lol.
Every time I've seen those latter two "act", they're as emotionless and un-charismatic as a doorknob!
Did anyone think Michael Keaton was a good actor before Batman? (this is a legitimate question lol)
Reply

I loved Michael Keaton in Beetlejuice.....i think that was before batman.
Keaton was perfect as batman.
Reply

I liked him in Beetlejuice, but I'm pretty sure his reputation as a comic actor lead people to shun the film.
As for Keaton actually AS Batman... He was okay. He had an awesome Batman voice, but other than that, he was VERY bland. I'm also not a fan of Burton's Batman, especially Batman Returns (quite frankly, a terrible film altogether).
For me, the best Batman so far was Christian Bale. He had the right appearance and physical ability, and played the detached Bruce Wayne flawlessly.
Reply