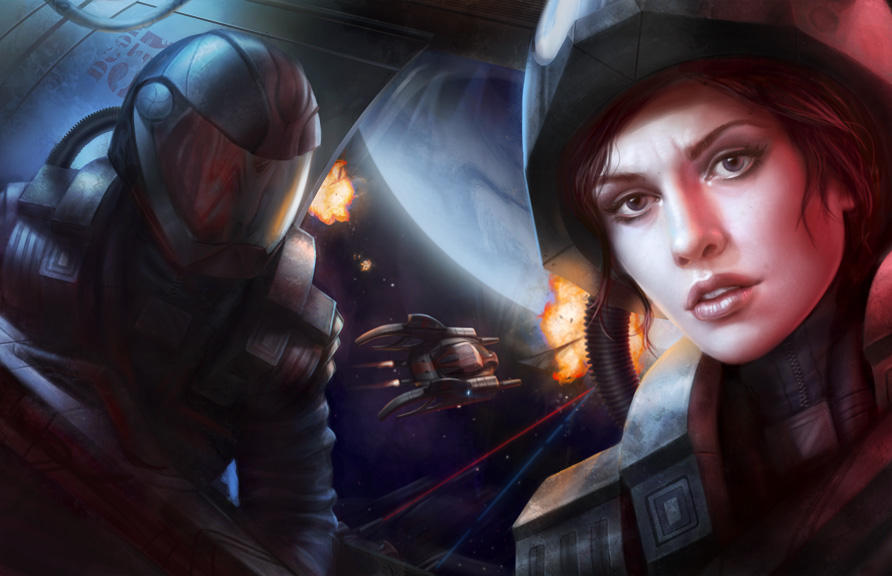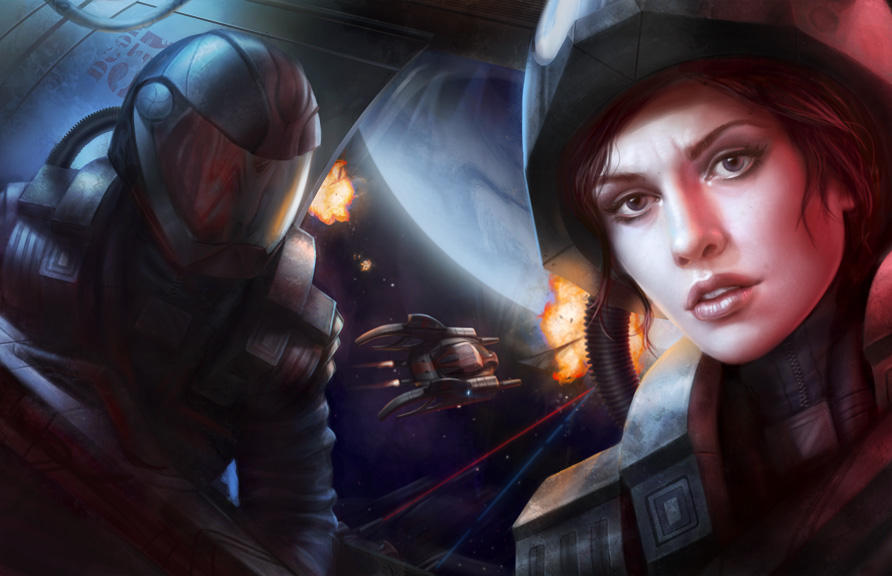 Watch
EDIT: Thanks for the DD!

This is the product of an ImagineFX monthly challenge. I have grown quite a bit by doing this piece. Honestly, I have no idea how long this took me. I spent a couple of hours just researching things like guns and spent a while mocking up thinks like the ship in the background in separate files. It took me back to my college art 110 class which taught construction/perspective drawing. It really came in handy!

Drawing ships and mech armor is not my forte, so I focused on what I could do first- portraits. I added a human element to an otherwise very cold theme. Overall I am pleasantly surprised at the outcome. Expect more of this style of art in the future.

Thanks for looking!
Daily Deviation
Given 2010-09-28