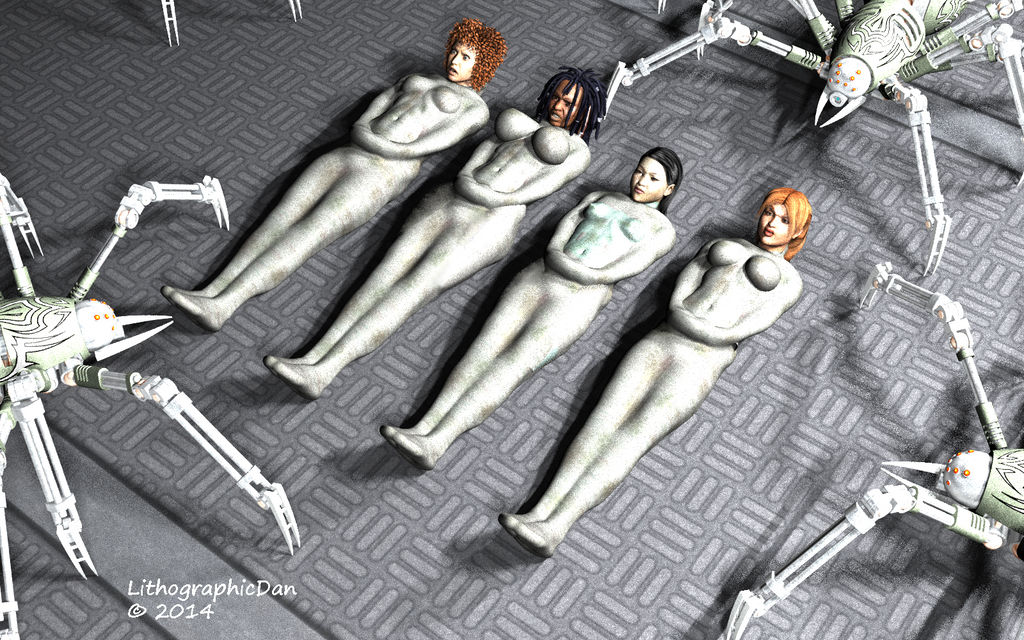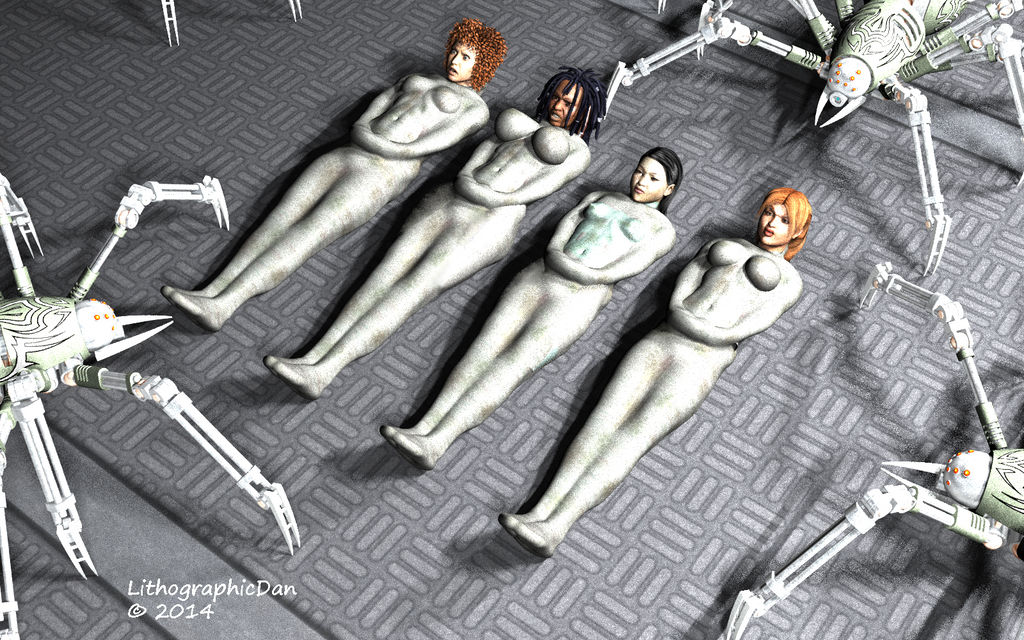 The spiders extracted the girls from their metal and rubber restraints and allowed them to stretch. Their freedom was short lived however. After a few minutes the spiders began to cocoon them in sticky spider webs. The women tried to protest but they were quickly covered from toes to neck in strong sticky fibers. Try as they might they couldn't get free ...
Previous pic -------------->
Robot Spider Attack 4 : Test Subjects 05 of 12
Next picture -------------->
Robot Spider Attack 4 : Test Subjects 07 of 12

I would give alot to be cocooned like that lol.
Reply

How strong is the webbing?
Reply

Hmmm. Pretty strong. A normal human can't escape such cocoons. It's like being mummified with duct tape. Or dental floss. Or dental floss made from duct tape.
Reply

I love the series..... please more of it

! Thank you so much for sharing!
Reply

I'm glad you, and so many others, enjoy this series! Don't worry, more episodes are planned.
Reply

Tremendous. I love the realism and the variety of the faces and hair.
Reply

Thanks! I do try to add a lot of variety and realism with my scenes. Lighting a scene can take me as long as composing the figures since I'm a stickler for good lighting. I've seen far too many pics on DA that seem ... well, just wrong in terms of lighting. Not sure why that is.
Reply

This reminds me of
fav.me/d828po6
as both have the breasts sticking out and the women in this image have their hands in front of them like the girl in the middle in the other pic. I don't think anyone can escape a web cocoon but I like this image.
Reply

Reply

Yay more spiders.

Reply