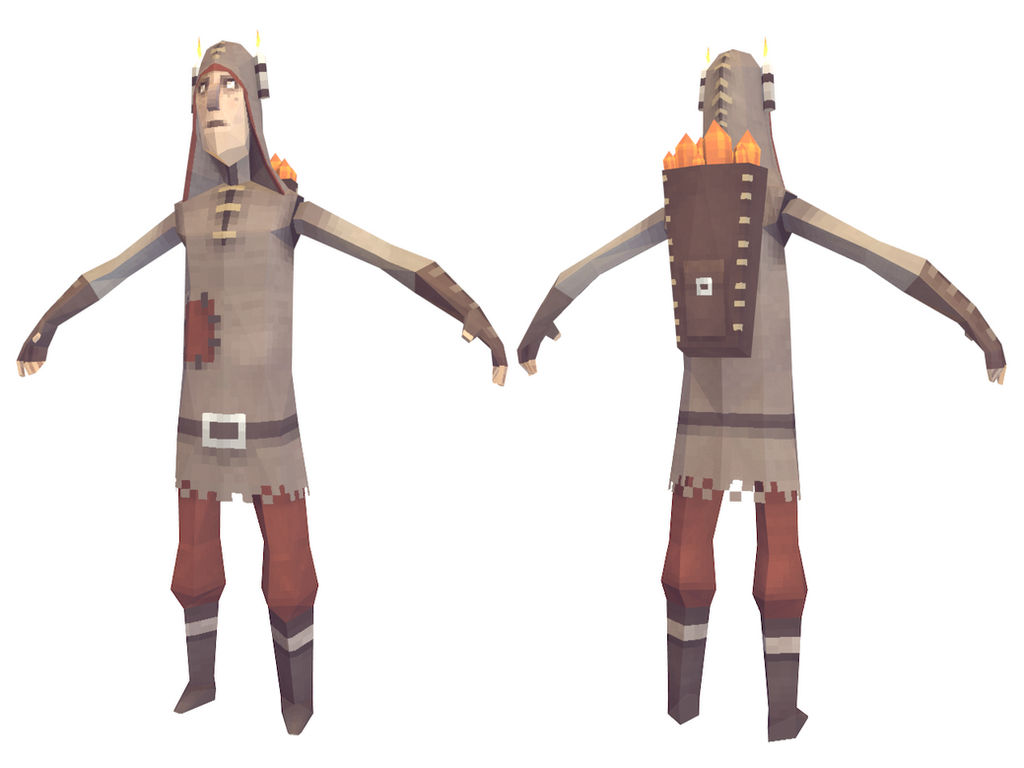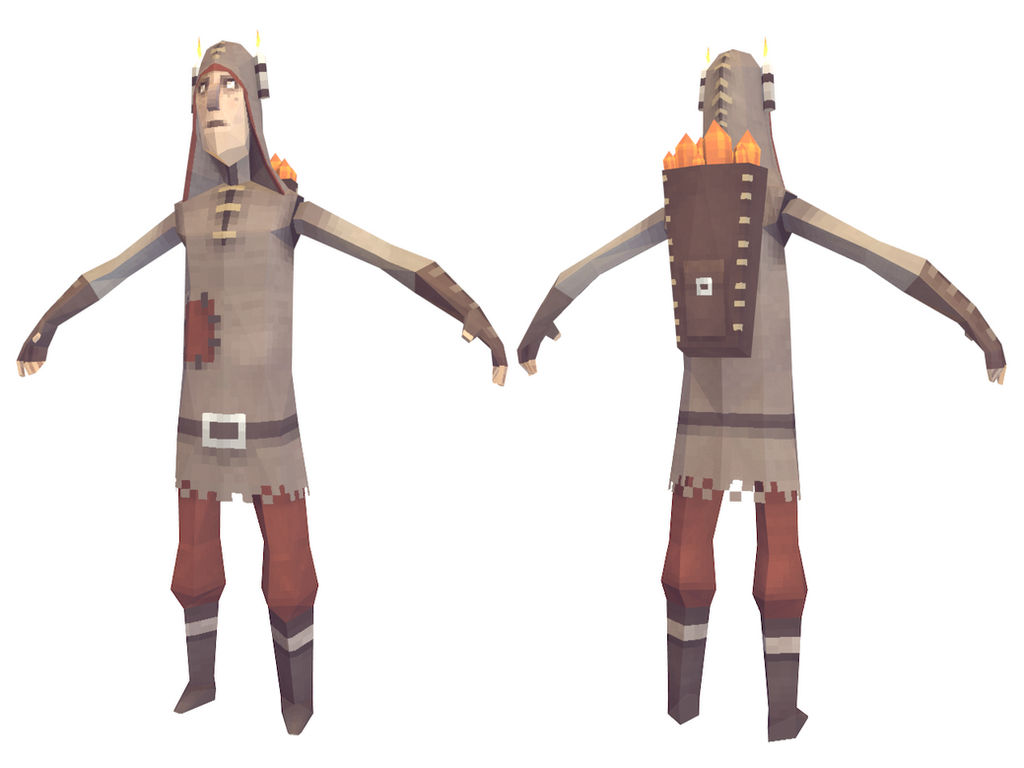 Based on the artworks by haizeel.deviantart.com/
Almost 8 hours of work for modeling, textures, UV, bones and weight.
character : 767 tris
Texture file : 128*128 - png
(64*64 for the body, 64*64 for the face, 128*64 for other objects)
Used softwares: Blender, Photoshop

Reply

this is nice is there any tutorials?
Reply

I realized something dire, the pupils... are white. He looks like hes possessed!
Reply

looks like it would fit perfectly in a n64 game
Reply

cool. Like a pixel art character made into low polygonal 3d.
Reply

Reply

Really like this one. Especially because I recognized all his clothes instantly

Reply