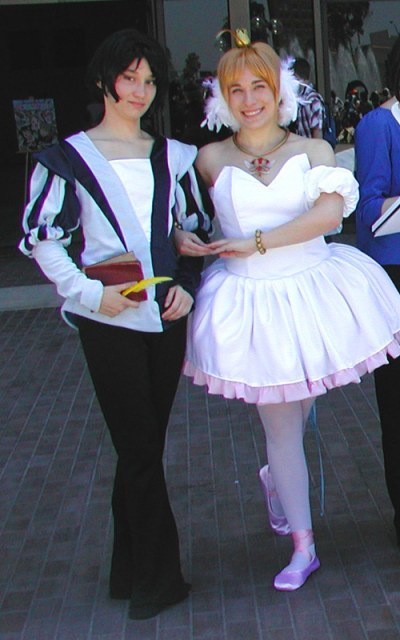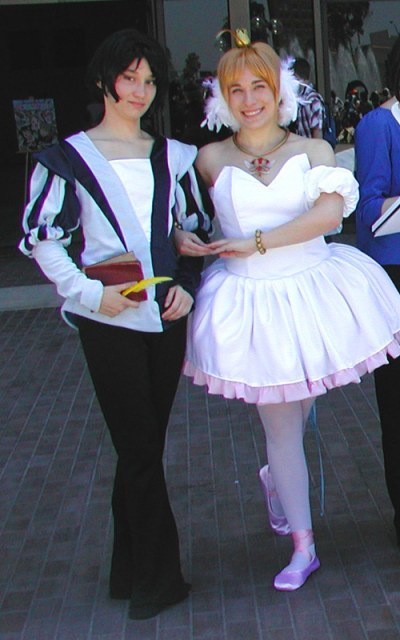 Watch
Forgot I never uploaded this one! This is me (Fakir on the left) and my bestest friend Ladylore (Princess Tutu) at Anime Expo 2007. I did the version of Fakir from the 6th dvd cover, lovingly dubbed "Romeo Fakir" by myself and most of my friends. XD My outfit wasn't finished and I really doubt it ever will be, but I think we make a pretty classy pair!

...I need to do some actual 2D art. orz SOON! I have things I'm working on, just nothing that's in a postable state; everything's in-progress. DOH

My favourite Fakir. I favourited a picture of you two a long time ago, and I just showed it to my friend, saying "This is my favourite Fakir cosplayer! :'D"
Reply

Eeee thank you so much! That is so flattering! Makes me want to wear Fakir again sometime haha
Reply

That doublet is just gorgeous! Well done - even if it's not finished! I'm not always a fan when people always do Fakir's black outfit - it doesn't really match Princess Tutu, and it never shows up well in photos. But you look so handsome!
Are you ever planning to wear it again?
Reply

Thank you! I also prefer the 'alternate' Fakir outfits; I like him in color <3 Besides, I couldn't pass over an excuse to make a doublet! Hadn't really had a chance to make one before. In some ways I bit off more than I could chew (color stripes; sewing velvety material! orz) but it turned out ok in the end! Can't learn to do anything new if you don't push your abilities.
Actually, this is one of my FEW outfits that I made sturdy enough that it is actually still wearable (lol) so someday I probably will wear it again; I'd want to make a better wig for it, and there are a lot of details missing from the doublet that I'd need to add in, but whenever I can make it to a con I'll probably bring it along; it's a nice easy costume to wear.

That way I'll have something to wear with my sister too~ (I made a siegfried costume for her). Actually, I think you met her at Fanime! I see you in a picture with her in your gallery--beautiful Tutu outfit, BTW, and I love seeing people with ballet training cosplaying Tutu; very graceful.
Even if I don't, I have a few more pictures of the outfit at
coscom
, and someone else on DA took
this lovely photo
.
Reply

You guys look great! Too bad I don't the series...<<;; lol Still you guys look awesome!
Reply