Hey, Deviantart. In a slight pinch and have some time to do a handful of commissions. 5 slots, just about? Rates are below:
Commission info
Full body character commissions, no backgrounds. The kind of thing to get if you want a simple drawing of your OC
1 Character in pencil: 40 bucks.
+ inks : + 25 dollars
+ additional characters: + 15 bucks per character, no change to inking rate. Limit is 3 characters.
Inked pinup similar to my DRIVE, Max Payne, or Last of Us illustrations : 100 bucks, but negotiable if your idea requires less background type work.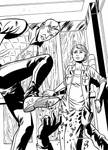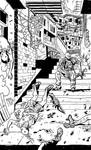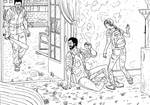 Comic page illustration. This is what you want if you need an artist for a short anthology/something else story or to draw you a couple pages. No pitches meant for companies: 100 bucks per page as a starting rate.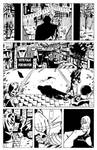 Character designs: 35 dollars per sketch, can go through multiple versions (at extra charge) to find a design for your OC/indie comic/whatever. Not something I usually think about doing, but people have asked me to design things for them before and it may as well be made official.

I've received a commission from JD, it is quality work and I am very happy to own an original from him!