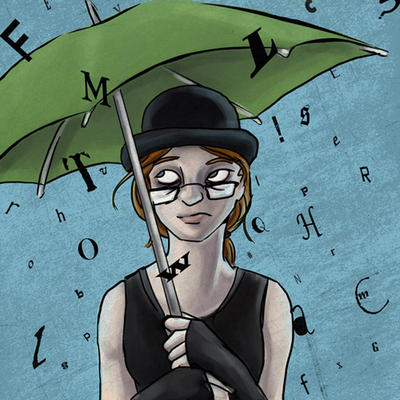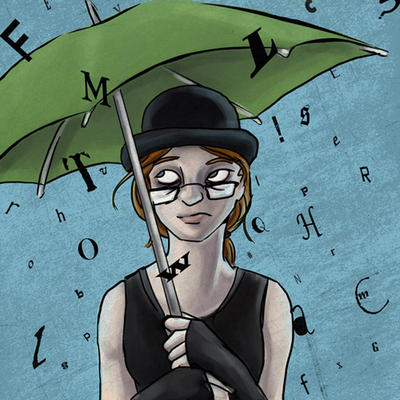 Watch
I decided to update my profile picture since my old one is a few years old at this point.

I decided to revisit my old obsession with umbrellas for this one. Umbrellas and silly crap falling from the sky was sort of a comedy trend for me in high school and a bit beyond it. I haven't visited it in a while so I decided to give it another go.

Why is it raining type? No real clue besides the fact a friend suggested it and it worked better than fish, dumbo octopi and oobleck.

I have lost track of all the fonts I used in this though if you have a question about a specific letter I might be able to help you.

Drawn and colored in Photoshop - texture from my texture folder (I sadly have no documentation on this one) fonts from my collection (too many to count). I'm not intending to use this for profit so please forgive me.