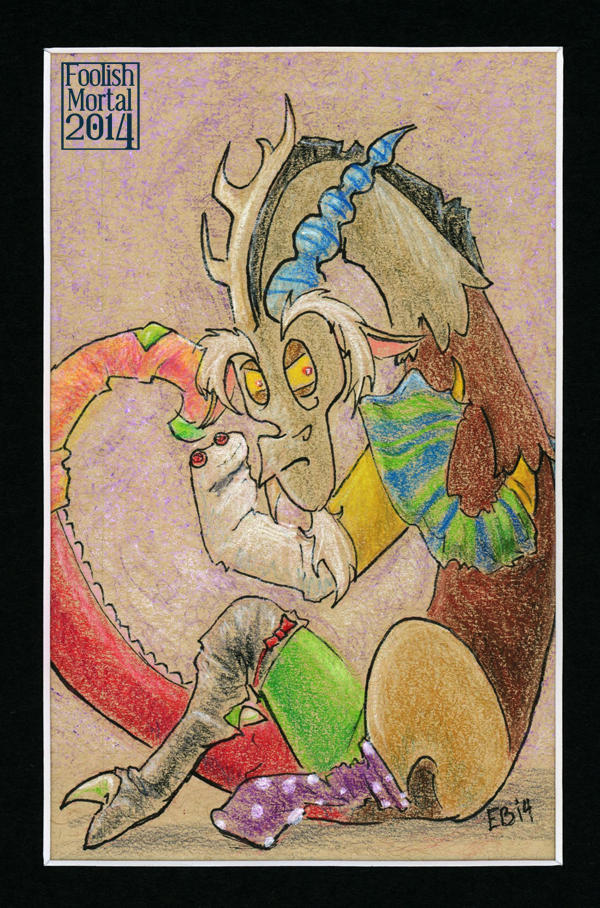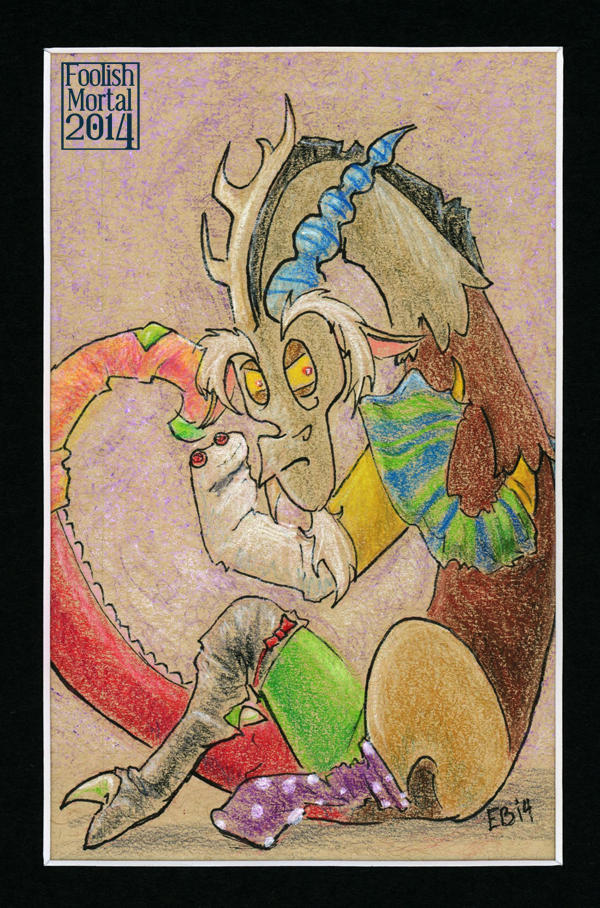 Watch
I have been informed that ponies in socks were adorable. I decided to see if it worked on Discord. The results are...uncertain.
Just a quick color pencil and ink piece on toned paper.
The original is available on
my etsy
if anyone wants to give this
draconequus a place in their home. Or perhaps you want to gift it and inflict him on others.