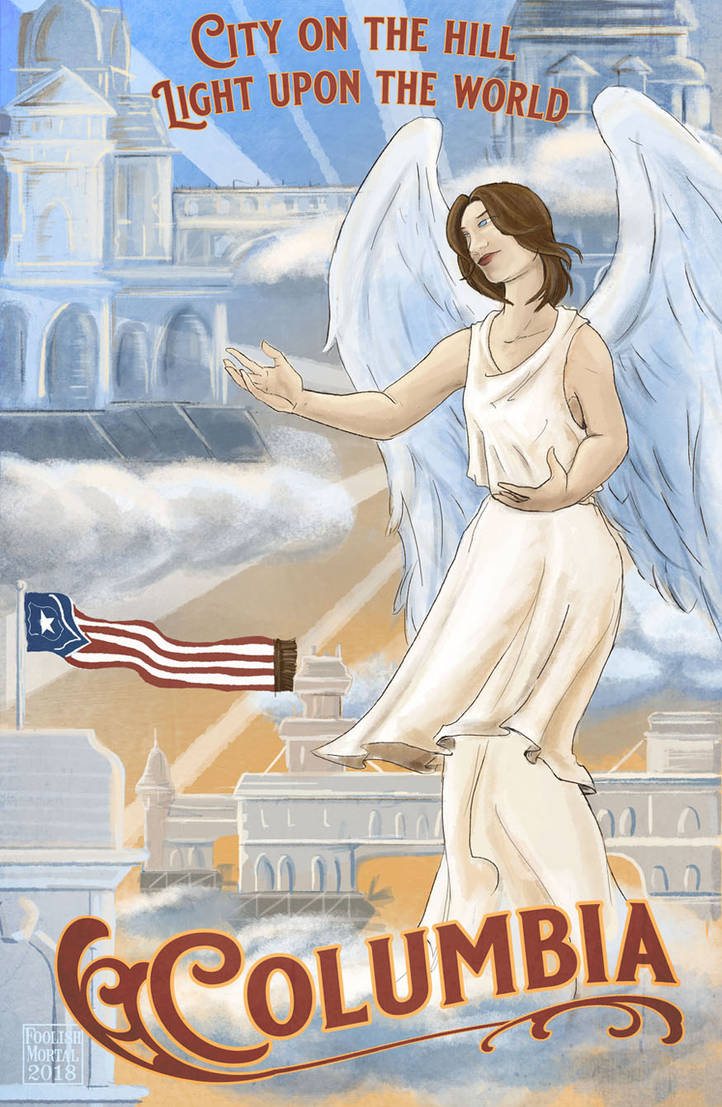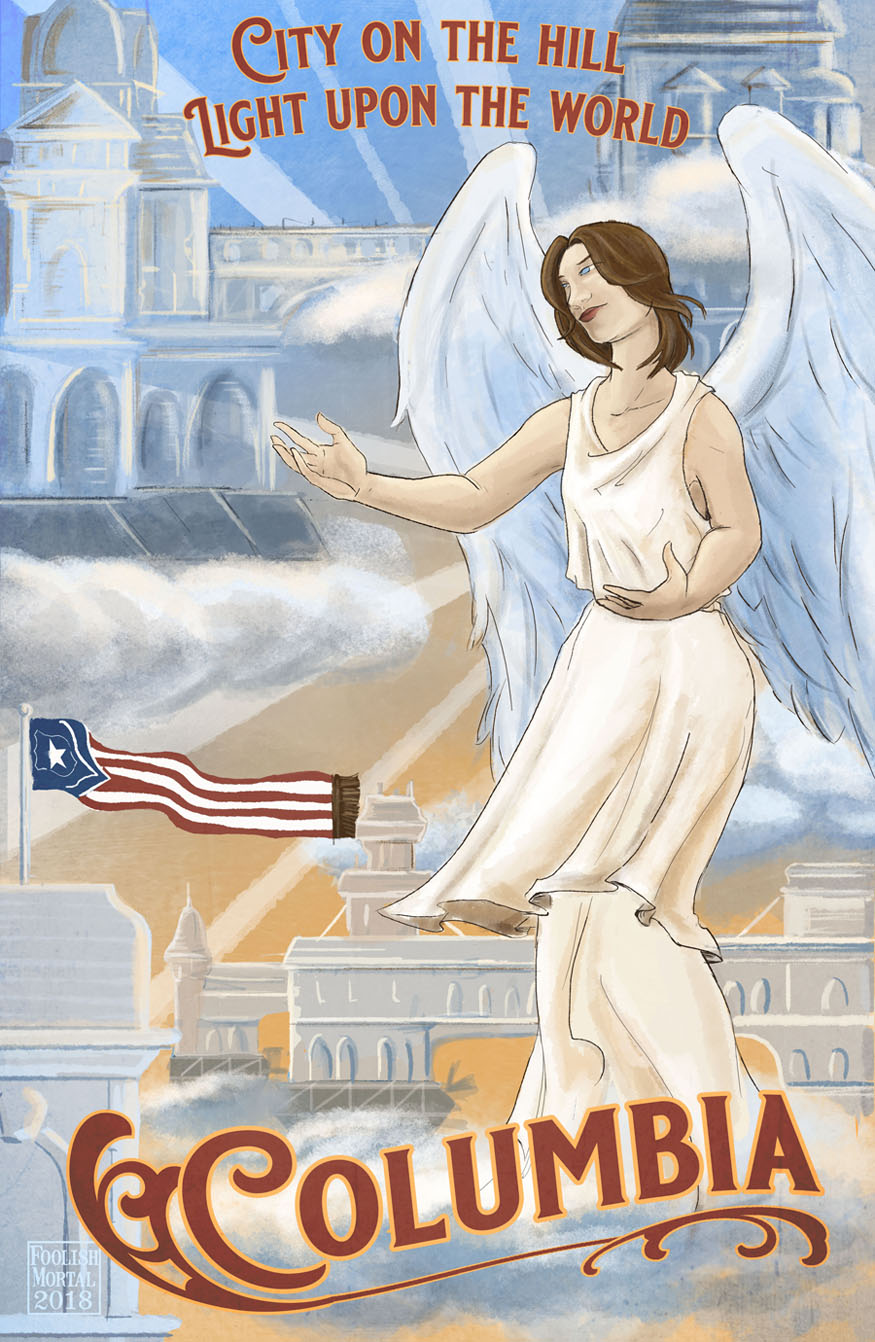 Watch
Welp I did a poster for
Rapture
so I figured I needed to make one for Columbia.
I kicked around this design for ages and tried to do one that looked more like my other posters but - they didn't feel right. So I did a lot of looking around at old lithos - old posters - and lots of Belle Époque era art. Not sure I nailed the look but I think I'm happy with it so far. Might do a long form write up if anyone is interested.
This took forever to do, I have many many awkward feelings about this piece and current events.

This piece is currently available on Redbubble
.