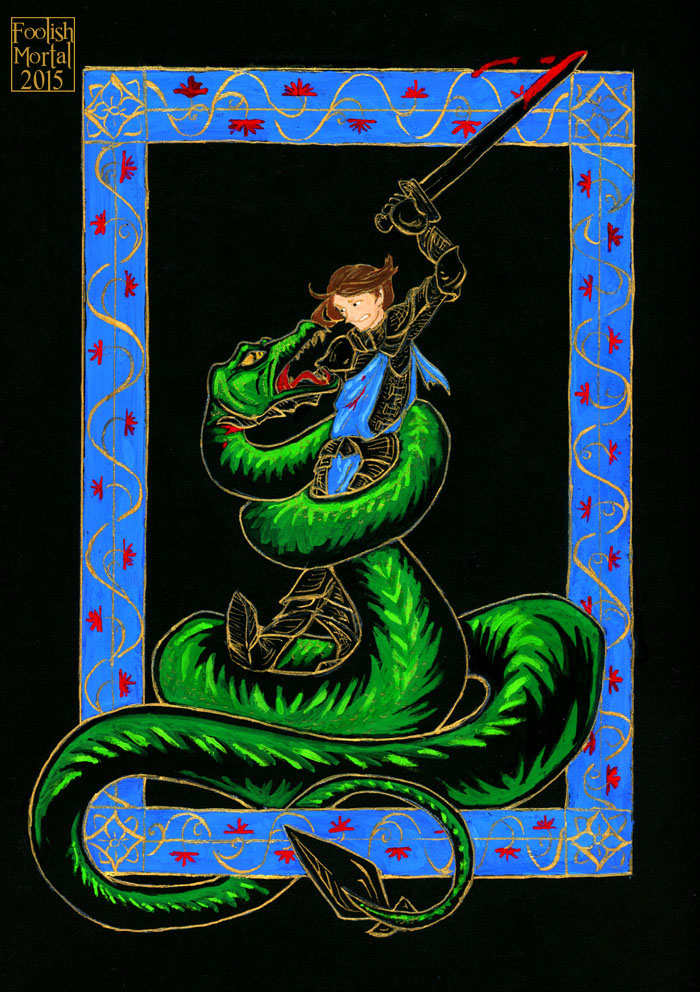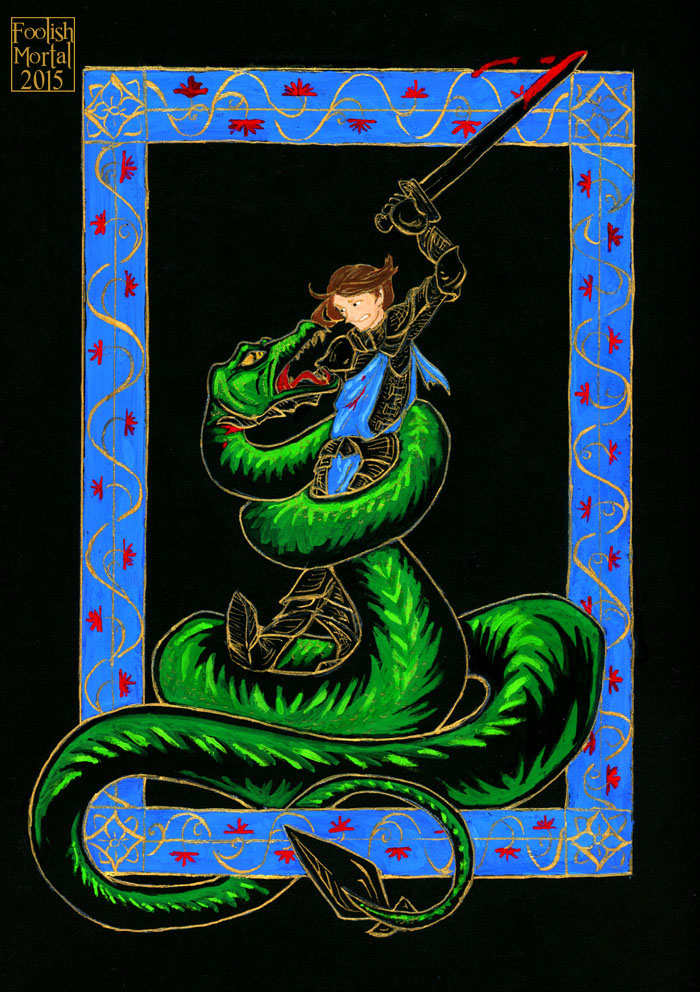 Watch
This is an old piece I've had laying around that I finally got finished.
The scan of this doesn't really capture this piece well. I went mad scientist on this and all the inking on this is metallic gold ink. Which scans like ass.
If you want any more info on process or the lack thereof - there is a
write up on the SRS Blog.