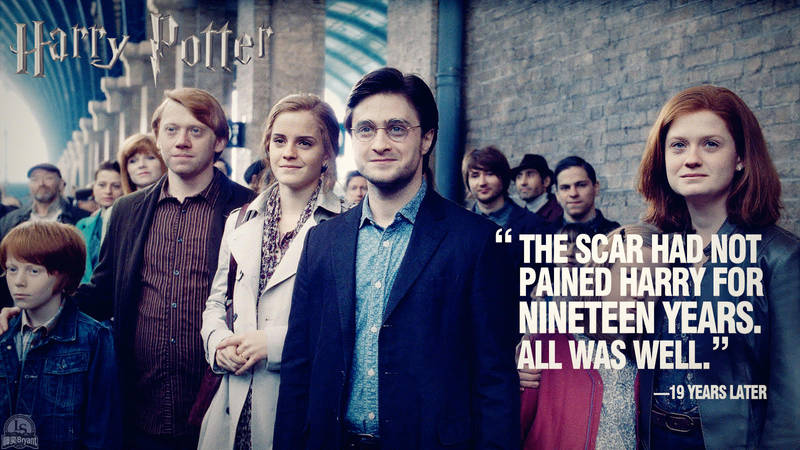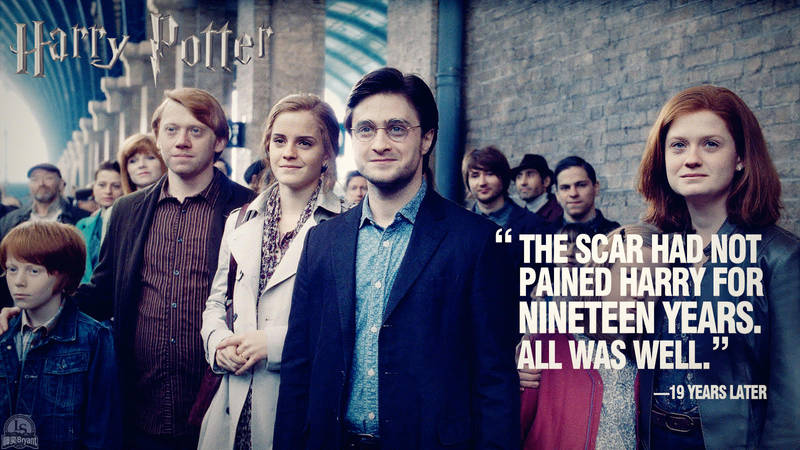 Watch
In the end, 19 Years Later...
On platform nine and three-quarters, Harry,Ginny,Hermione and Ron send their children to the Hogwarts.And Harry explains to his son called Albus Severus that is what happened to him when he was sorted - "you'll be able to choose Gryffindor over Slytherin.The Sorting Hat takes your choice into account". Albus Severus is named for two headmasters of Hogwarts - Albus Dumbledore and Severus Snape.
Nineteen years later, the lightning scar is still on Harry's forehead.
The scar had not pained Harry for nineteen years. All was well.
My Sina Weibo:
[link]
My Twitter:
[link]
Follow me on Twitter or Sina Weibo for wallpaper updates.