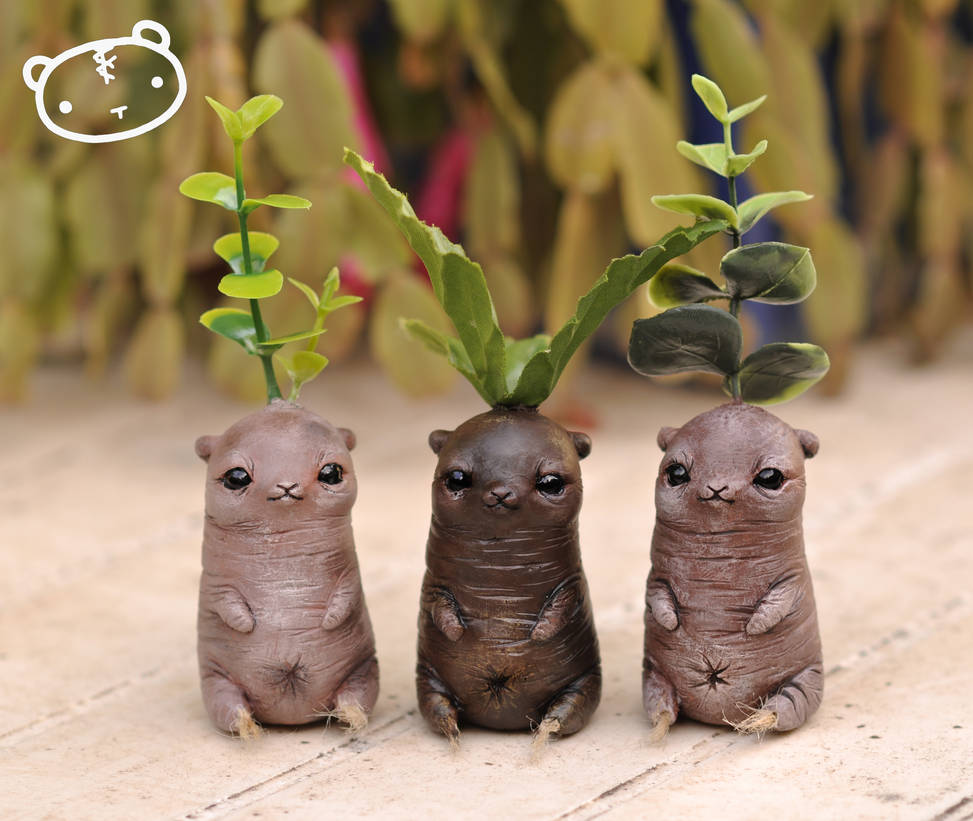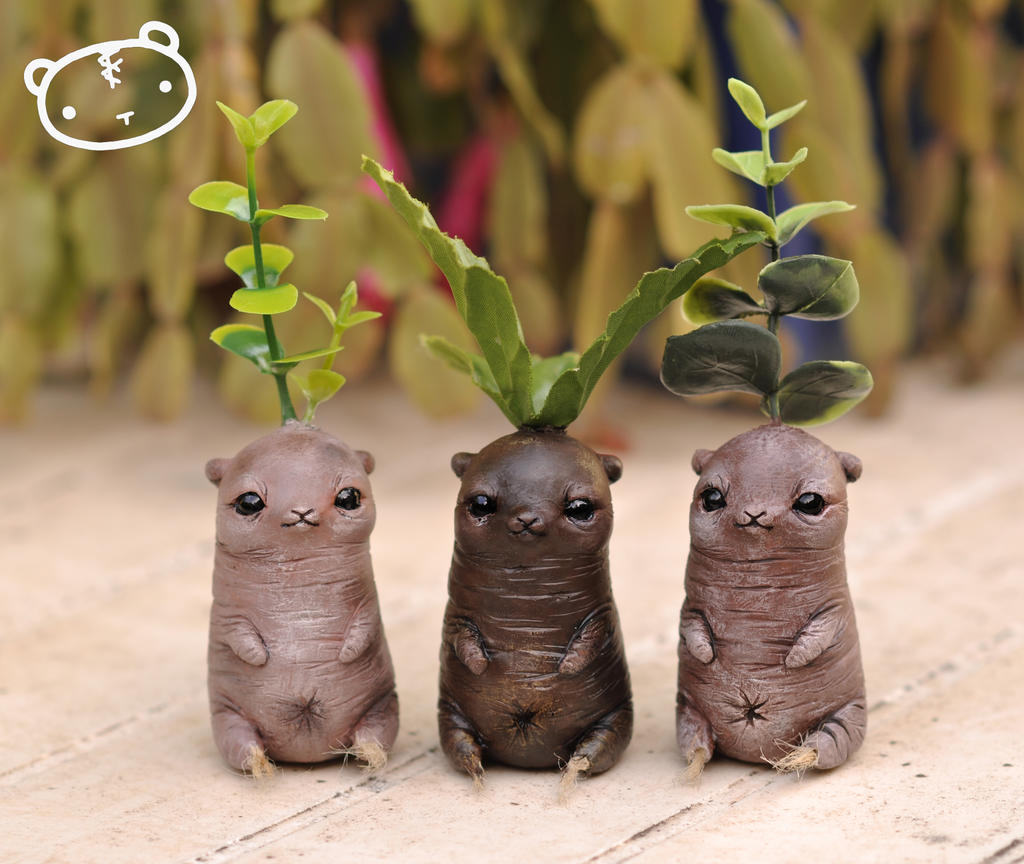 Watch
The three Mandranimals that will be for sale in my etsy shop tomorrow at 22.00h!

Take a look at this journal for all the details about the sale-->
lisatoms.deviantart.com/journa…
For those who don't know what a Mandranimal is, the Mandranimals are one of my original species. They are living plant tubers, similar to a cute teddy or hamster in appearence but they aren't animals.
This species is very related to common mandrakes and are also thought to have some magical and healing properties, but unlike them, the mandranimals are much more gentle and calm and they haven't a dangerous yell. They are totally harmless if treated well and don't need so much care so they are handy pets for busy people.
----
The Mandranimals are small figurines casted in resin from a prototype sculpted by me, and the leaves are fake ( plastic or fabric)
Their size is: 6cm tall without the leaves, 11cm including the leaves approx.
The price will be 26€ + shipping