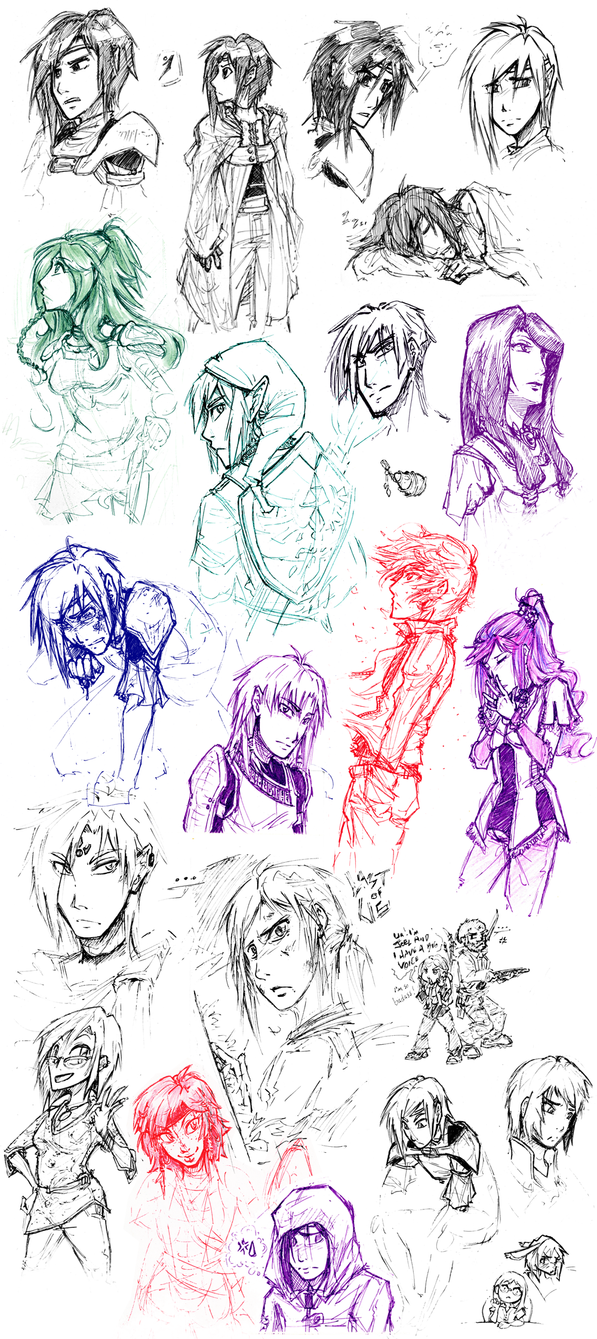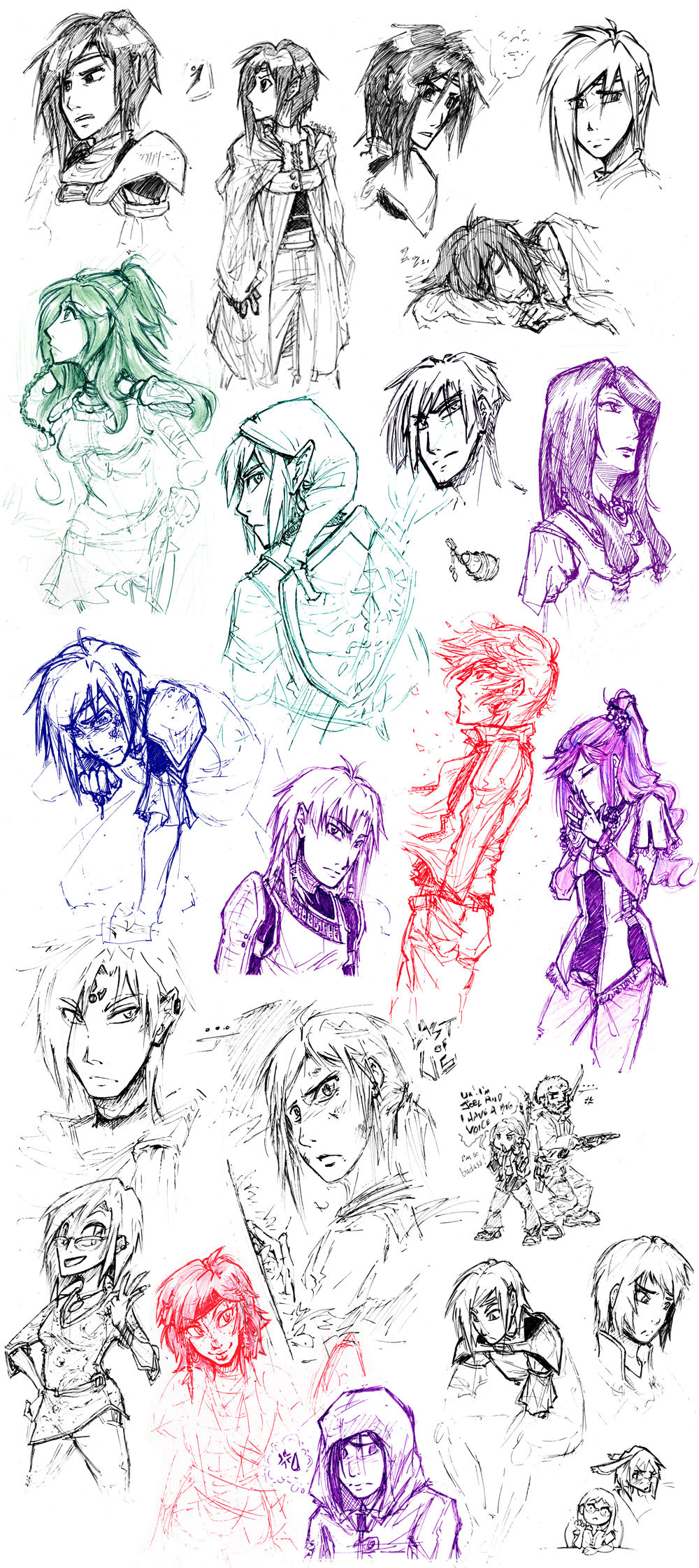 Watch
While I haven't been very productive these past months, I did keep doodling here and there, usually much to my satisfaction. With my monitor deciding to commit seppuku, unfortunately I can't really color anymore, so while I work out on another screen/ some traditional art, here's some sketch candy.

It's a little bit of everything, with some of my manga's characters, some fanarts (Link, me love, and omg Last of us!), and some tentative designs for an avatar of myself to be featured in semi-fictional little shorts.

I oh so love my FriXion pens <3

I love the Joel and Ellie sketch!

Reply

I just LOVE Ellie XD She made me laugh so much when she poked fun at Joel, I just had to add to it.
Reply

Amazing miss glad your having fun, even if your monitor is fealing so depress lol, hope to see more stuff and you been beatter now days.
Reply