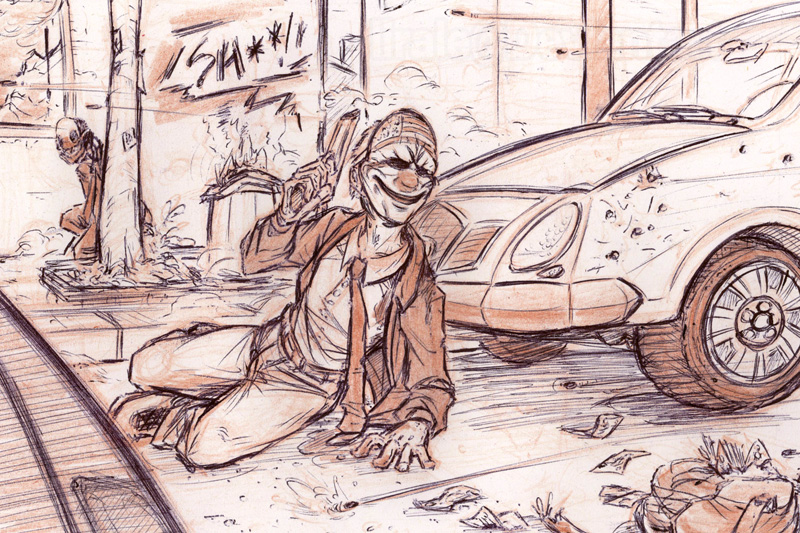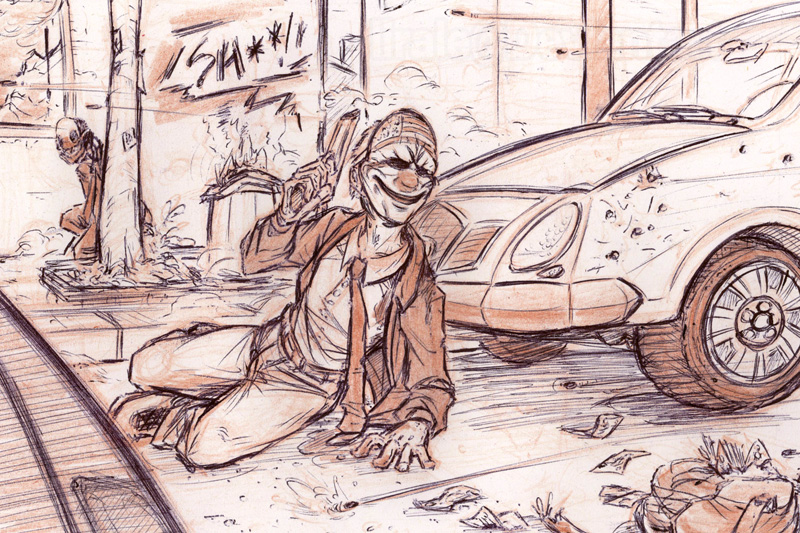 Watch
One of my Style B 10$ Mix-you-own commissions. Y'know, those B styles are way too popular for their own good XD
That said, I had a request for some Payday action from

, so here goes my little crazy illustration, all this all just for a few keywords : heist gone wrong XD
I have gone a wee bit overboard... but it was so much fun experimenting XD I wanted to get backgrounds rolling now that I'm somewhat decent with perspective, and zooming out a little compared to the other commissions did feel lotsa good XD
And that car makes simply no sense XD You don't know the brand... it's a... Elaril! Yup! The brand is Elaril...

Col-Erase pencil and ballpoint pen

great as always, thanks again!
Reply

ok celui-là est juste fou!
Reply

Whooooouuuh! Grosse scène action pacted! Good job Jo!

Reply

Ahaha! Oh goodness. Poor guys. Proof positive that crime doesn't pay.

Reply

*insert clever comment here*
But yeah, I have been a bit sadistic XD The main guy's gunshot wound isn't as obvious as I would have liked it though

Reply

i liek this overboard amazing
Reply

Reply