Journal Entry:
Sat Jun 15, 2013, 10:13 AM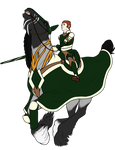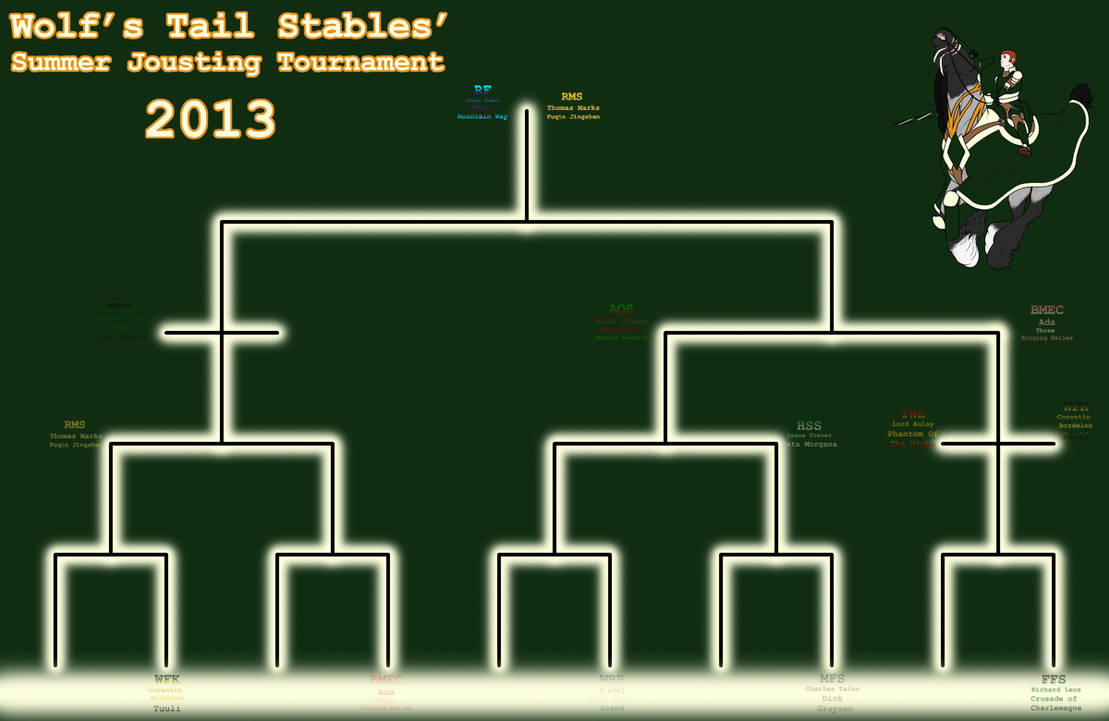 Well it's begun, the Summer Joust has started. The weather is not ideal, but everyone's geared up and ready to go! There's fewer participants this year but they seem more dedicated than ever, with almost every pair bringing custom armor to the tournament. This level of willpower will be hard to beat, so good luck to each of the teams in trying!
Round Start Date - June 15th 2013; 2pm EST
Round End Date - June 29th 2013; 3pm EST
Overall Conditions
Weather - The sun is shining brightly
Joust Run - The ground is dried out entirely to the point that dust is being kicked up
Bracket 1
Round Action: Rocky Mountain Way's nerves must be getting to him because he preemptively starts, leading to Thomas Marks getting his lance seated before Sean Aden is ready. Sean Aden hits the floor as a result.
The championship is afoot and the round is full of lightning armor and thunderous hooves!

I'm going to have so much fun with this last round

Reply