Registration: April 7 - May 26 June 23
Running: June 2 - July 14 June 30 - August 11
Event Type: Single Class
Class/Classes: Jousting
Restrictions: Draft Only; Height Requirement 15HH
Leases Available: Yes

The event has been delayed and registration extended as there are not enough entrants! Spread the word, anyone who advertises gets 5 bonus points towards their qualifying image! If you get someone else to sign up then your entry fee is reduced to 10 (TEN)

(from 40), the difference will be refunded to those who've already paid.


Sponsored


Sanctioned


Sanctioned




Location
The Wolf's Tail Ranch & Stables is located in the peaceful, pastoral beauty of low rolling hills and farm dotted plains of the Minnesota River Valley in southwestern Minnesota. The ranch is an ecologically friendly, working ranch claiming several hundred acres which include the deep, mysterious wilderness of the Wolf's Tail Woods to the west and the wide, open expanse of prairie land on the east.
The event proper will be hosted on the stable's land. Temporary paddocks for the horses, and tents for the jousters and support staff, are set up on the east side. All facilities are open to participants and their horses.

---
Events
No prizes will be awarded for events, they're for fun and showing off!
All Events start on April 14 and end on August 18.
Events are open to everyone who wants to participate, not just jousters, and all breeds.
Sledge Pull - Jousting horses compete pulling a sledge down the jousting track at the end of the day to smooth it out for tomorrow's jousting. RNG - Draw your horse pulling a weighted sledge down the joust track
Heroic Pose-Off - Shine up your armor and strike your best heroic pose ahorse! Poll - Draw your horse and rider in a striking pose
Kid's Pony Joust - Pad up the children, strap them to the ponies, stick a pool noodle in their hands and send them down the track towards the dastardly haystack. Effort - Draw a kid on a pony charging down the joust track
Sheep Herding - Unleash the dogs and get show off their skills in herding the sheep around the pasture. Effort - Draw your dog/s herding at least one sheep
Sheep: Silver Fern Kennel's herd & Celtic Crow's ram
Pig Racing - Set loose the swine! First one across the finish line wins. RNG - Draw at least one pig with a number painted on it running down the joust track
Pigs: Silver Fern Kennel's herd & Celtic Crow's boar
Goat Ribbon Race - Look for the goats with the purple ribbons, and try and snatch the loose bow from their horn, the one with the most ribbons wins! Effort - Draw your person chasing at least one goat with a purple ribbon
Goats: Accalia Rose's herd & Celtic Crow's nanny, buck, nanny, and nanny

---
Current Prize List
To donate prizes, comment or send a note!

Entry Fee Prize Pot - 20


Donated Prize Pot - 2000

Grand Champion Trophy

All of the Entry Fee Prize Pot
One third the Donated Prize Pot
Full body, full color picture of winning team by lionsilverwolf

donated by Ceffylhydd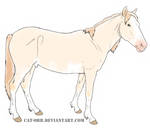 donated by CFH-Registry

donated by lionsilverwolf

Reserve Champion Ribbon
One third the Donated Prize Pot
Full color headshot of winning horse by lionsilverwolf

donated by Ceffylhydd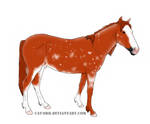 donated by CFH-Registry

donated by lionsilverwolf

Judge's Choice Ribbon
One third the Donated Prize Pot
Full body of winning team by lionsilverwolf

donated by Ceffylhydd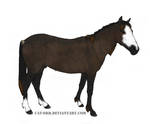 donated by CFH-Registry

donated by lionsilverwolf

Joust Applicants

---
Requirements
Horse must be fit and capable of holding the weight of the rider (150+lbs), saddle (50+lbs), barding (50+lbs) and armor (100+lbs), should not be nursing, and has a minimum height requirement of 15HH
Each jouster must be committed to the entire event, it will be tiered.
Entry form must be sent via Note

with the title of 'WTS Joust Entry', improperly sent or improperly filled entries will be informed what they failed at, given a chance to fix it, and the revised form may be accepted.
Entrants must send in 40

per team as a deposit before the Qualifying Round. Failure to send in points will result in you being dropped from the event.

If you do not make it past the Qualifying Round, 35 points are returned.




If you compete in the Joust until you lose, 30 points are returned.




If you drop out you lose all your points.




Entry fees contribute to a pool for the winner of the joust.



This height chart must used as the background for your horse and rider's references. Horses and riders may not overlap and should be to scale.


All heavy breeds are welcome.
Fantasy draft breeds and draft-crosses are welcome as long as the height and strength requirements are met! Wings must be kept tucked under the saddle cloak during jousts.
Player-created breeds that qualify:


CFH-Registry


Llamgreons


Andvakan


Hototos


NorwegianWarhorse


Drafts-of-Drammen


The-Morag-Cob


AureolasRoekWarHorse


Malorian-Warhorse


Royal-Ardennberg


Snjorrir


AvalkreWarHorse


Corinthian-Charger


Ballovali - Dressage type


Nordanner - Classic type


Marandian - Armor type


Faime-Registry - Draft type


O-S-H-S - All that meet height requirement


- Destrier type


Rengetti - Draft type


PadroHorse - Heavy type

If you know of a breed that qualifies, post a link in the comments!

---
Horses for Sale or Lease
No horse? No problem! Horses listed here are available for sale, or Joust lease!
Official Lease Pool
Team Colors
---
Advertising
Registered teams who advertise the event in some way get a 5 point bonus to the Qualifying Round.
Comment with a link to a deviation, journal, or poll you posted advertising the event. This offer is valid until May 20.


How Much Work?
After you're all nice and registered, you start on your Qualifying Round image. This is your team against dummies, simply show your team running down the track towards a straw or wooden dummy. The top 8 (eight) in the Qualifying Round will move on to the Joust Tournament. After that it's simple elimination!
This means you do your Qualifying Round picture, then your 1st Round, then Semi-Finals, and then Finals. The maximum number of images you'll be required to do for the Tournament is 4 (four) pictures.


Rules
A 'Round' begins on Monday at 1pm EST and ends two weeks later on Monday at 1am EST




At the beginning of each Round a journal will be posted/updated with which team will be facing whom for that Round.




Each competitor has one Round to complete their image, failure to do so results in automatic loss. This rule is enforced 100%, no leniency.




Each Round will have one or more elements that must be adhered to, such as the weather or a dehorsing.




In the event of a dropout, the WTS team will fill in the slot but will not be competing (all their scores will be RNG and they cannot move on)
Each image counts as gift art to the opponent.




Horses, riders, lances and armor should stay on-model and in scale, images will be penalized for failure to do so.




At least ⅔ of both horses and riders must be in every image.




Make certain that the strike plate is always on the rider's left shoulder.




Each joust will be drawn twice, once by each competitor.




Reference images are allowed only when credited, tracing is only allowed on official Summer Joust supplied references.




Images will be judged on quality compared to opponent's image.



Winner of each joust will be determined by the following and more:


Adherence to the Round elements.


Quality of coloring/shading.


Quality of perspective/proportions.


Action box

About the Action Box: It is an inset box (think like a comic book) where, for extra points, you zoom in on some Round element. Must be a new picture and not simply a zoomed in crop of the joust entry.


Information of Interest
Information that does not fit easily anywhere else will go here
At the end of the event the winner of the tournament will be crowned Grand Champion. The team with the most points overall will be the Reserve Champion. The team with the best story (told through pictures, or writing, or the crazy turn of events in the show) will be Judge's Choice.
Send the registration note first, after that the entry fee, both of which must be done before the Qualifying Round.
References for the joust count as references for group point counting. Art drawn by your opponent during the joust counts as gift art for group point counting. Training for the joust counts as a training picture for group point counting. Art drawn by you of your horse counts as show art for group point counting.
Team colors will only be granted to those who make it to the Tournament, the Qualifying Round may be in any colors you wish.


The Qualifying Round image is due BEFORE the first round of the tournament, which is currently set to start June 2




Entry Form

Link to Stable Group/Journal/Account:

Requested Team Colors: 1st Choice / 2nd Choice




Entry form must be sent via Note

with the title of 'WTS Joust Entry'
You may only enter one team in the Joust.



Example

Stable Name: Wolf's Tail Stables

Horse's Name: WTS Erasmus



Resources
Joust track turn-around
Height chart
Jouster armor diagram
Joust barding diagram
Lance diagram
Jousting diagram



---
If you have ANY questions, ask them! If the information is relevant to other participants it will be added to the proper area with a to let everyone know!