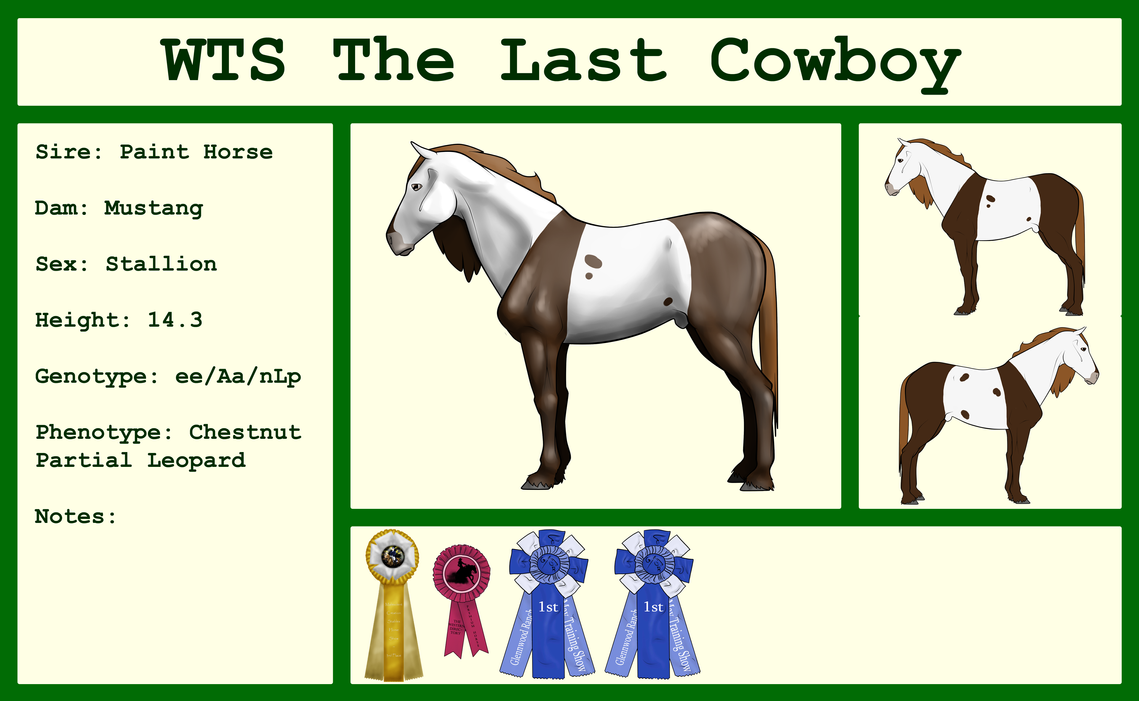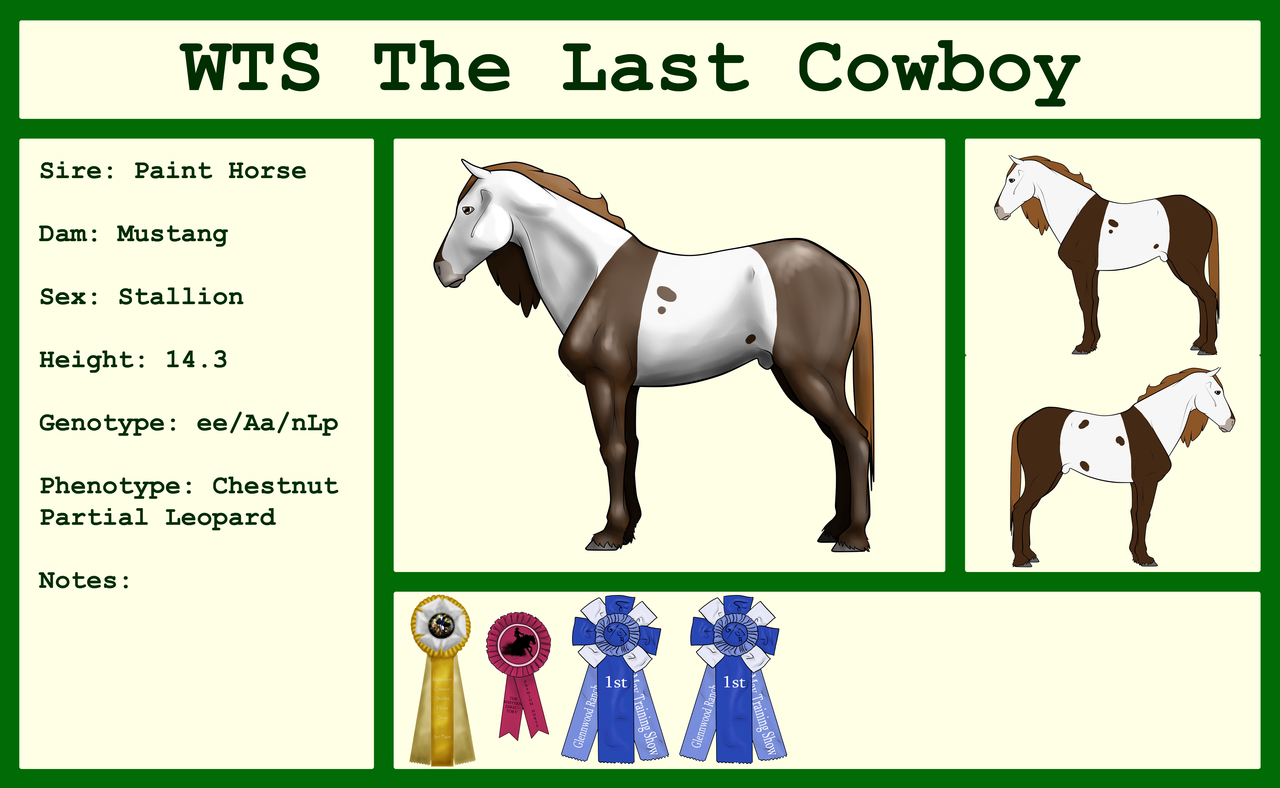 Watch
Owner: WolfsTailStables
Name: The Last Cowboy
Age: 9
Sex: Stallion
Sire/Dam: Founder
Breed: Paint Cross
Height: 14.3
Genetics: ee/Aa/LPlp
Coat: Chestnut Partial Leopard
Discipline: Western Disciplines
Foals: WTS Horse of Ill Repute; Aelurus, WTS The Young Wolf
Breed/Lease: Information
Cowboy is very adaptable under saddle, steady and hard to surprise. He loves getting clipped, especially if you've got some sweet potato handy. He always respects his handler even if they're inexperienced, but if he's ridden with a group he'll be reluctant to leave.

Registered With:

Points




Points



Points



Points



Points