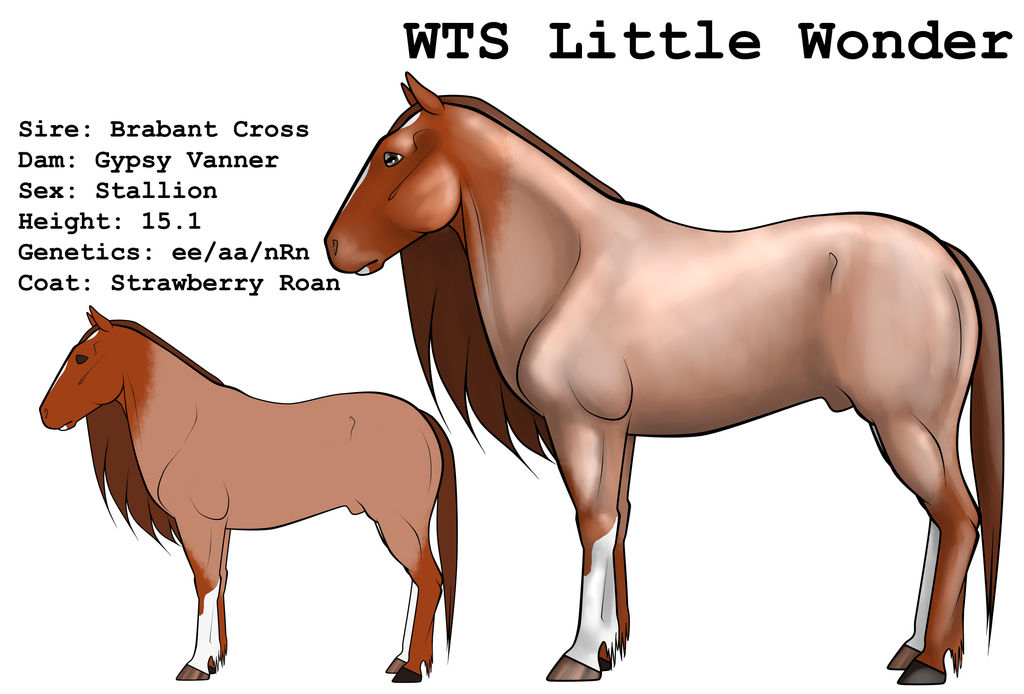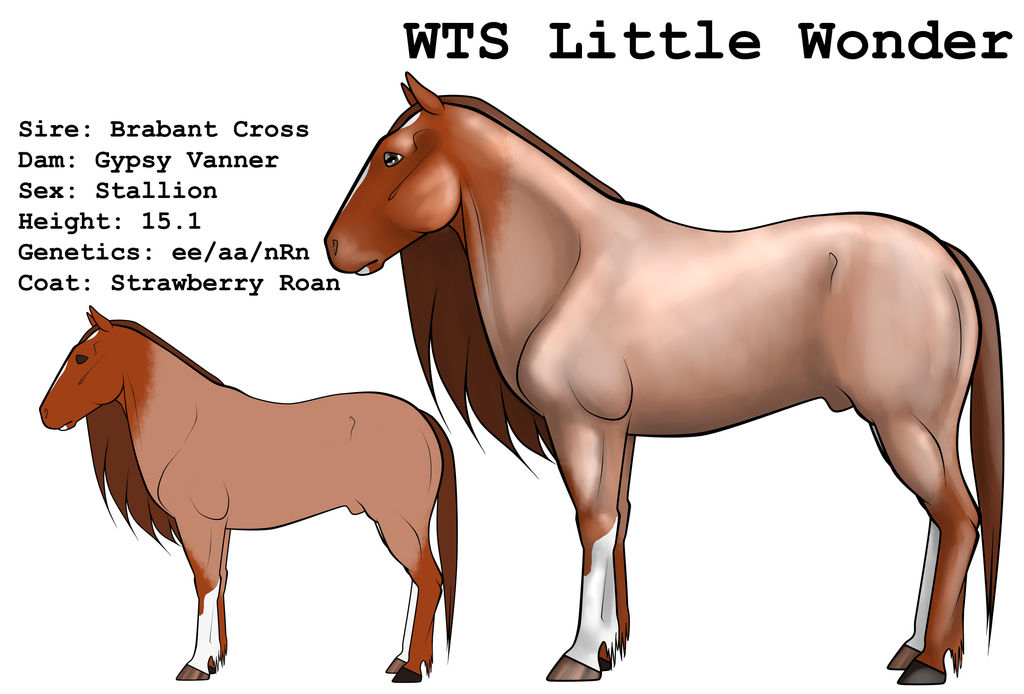 Watch
Owner: WolfsTailStables
Name: WTS Little Wonder
Age: 5
Sex: Stallion
Sire/Dam: Entre Nous/Gates of Graceland
Breed: Gypsy Vanner Cross
Height: 15.1
Genetics: ee/aa/nRn
Coat: Strawberry Roan
Discipline: Halter; Team Driving
Breed/Lease: fav.me/d4gna1h
Wonder hates to be alone, he prefers to hang out in the middle of the herd and will come to greet anyone in the pasture. He particularly enjoys the farrier, the direct attention wins him over immediately. Despite his love of attention, he gets very nervous before showing.

Registered With

wolfstailstables.deviantart.co…

wolfstailstables.deviantart.co…

wolfstailstables.deviantart.co…

Conformation -


|


Training -

|


Temperament -


|