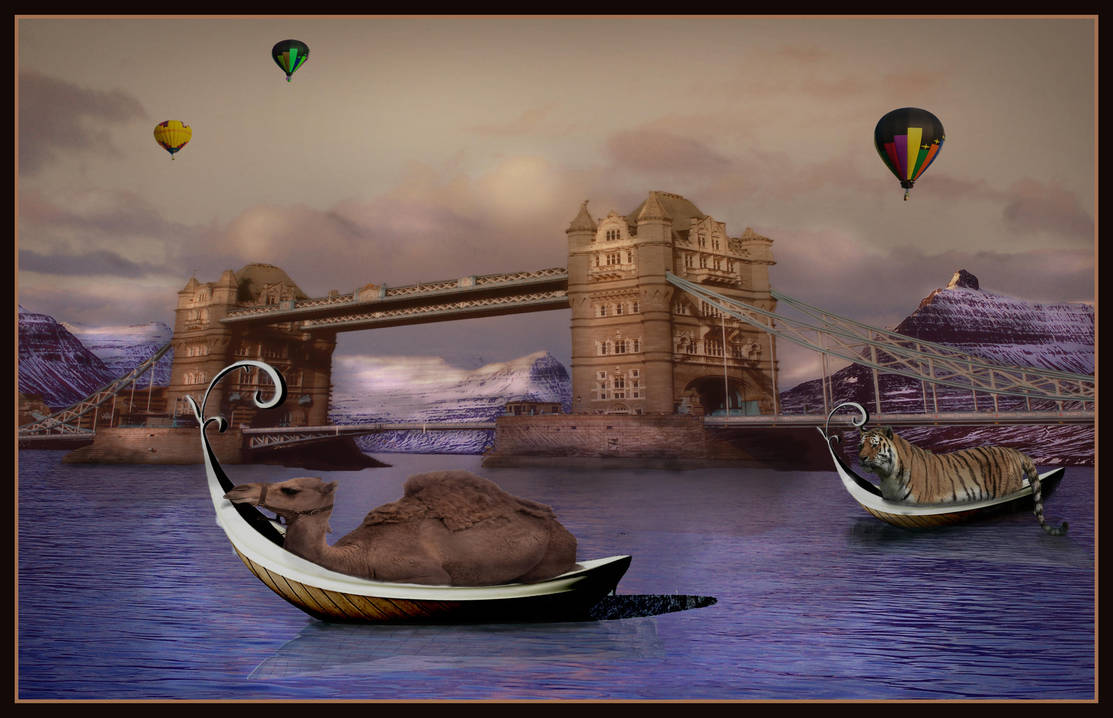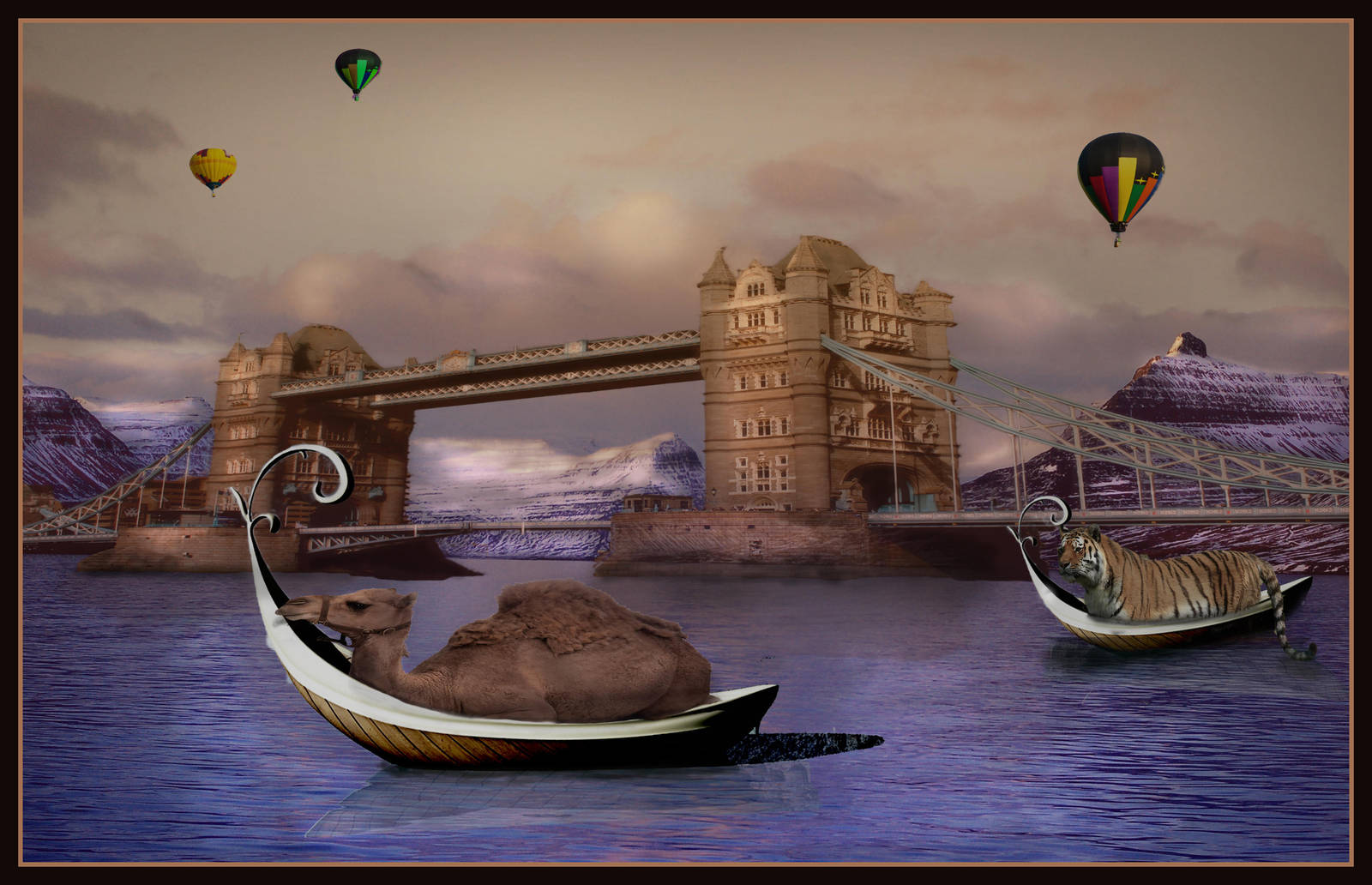 This is my entry for the "Out Of Place" Contest in the Stock Directory Group.
I want to give a shout out to the wonderful people that provide the stock to people to be able to make what we make Thank you.
Manipulation done in Cs 5.
I want to Thank a couple in particular for the stock in this Photonip:
London bridge- Malleni-Stock-
[link]
Boats-MaureenOlder-
[link]
Background Mountains-
[link]
Camel-
[link]
Tiger-
[link]
Hot Air Balloons

hoto 2046_20120619 from freestock.ca

Very nice, I like the theme, everything looks like it goes together, even though the elements never could in actuality
Reply

very nice, thanks a lot for using my stock

Reply

good job!
Thanks for using!
Reply

Hey there, if you click the Edit button to the right of your work, you can add these credits to your description

Reply

Oh OK..Thanks for the info
Reply

This has to be done before it can be accepted.
Reply

Reply

Those credits you added in the comment, need to be added to the description box, using the Edit button.
Reply

They are up thereI moved them when you told me too... Are you not seeing them? They are there.Maybe I nee to redo it?
Reply

You mean the credits and links? I corrected that several days ago on the image itself.
Reply

Such a delightful picture

Great job

Reply