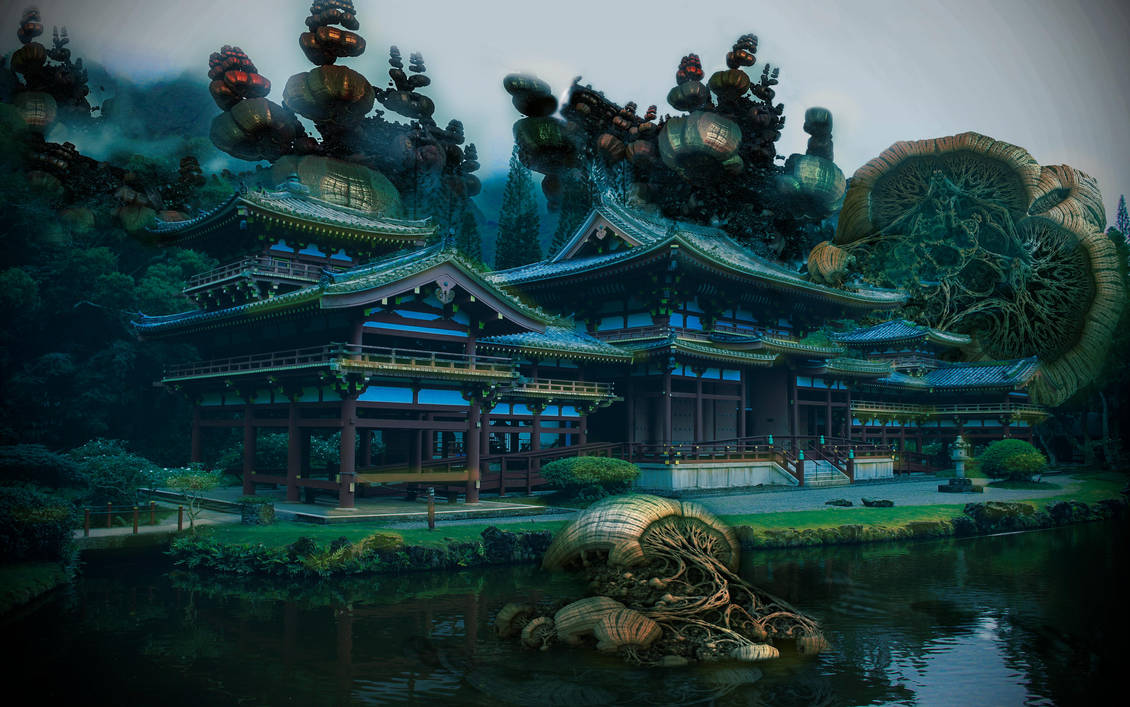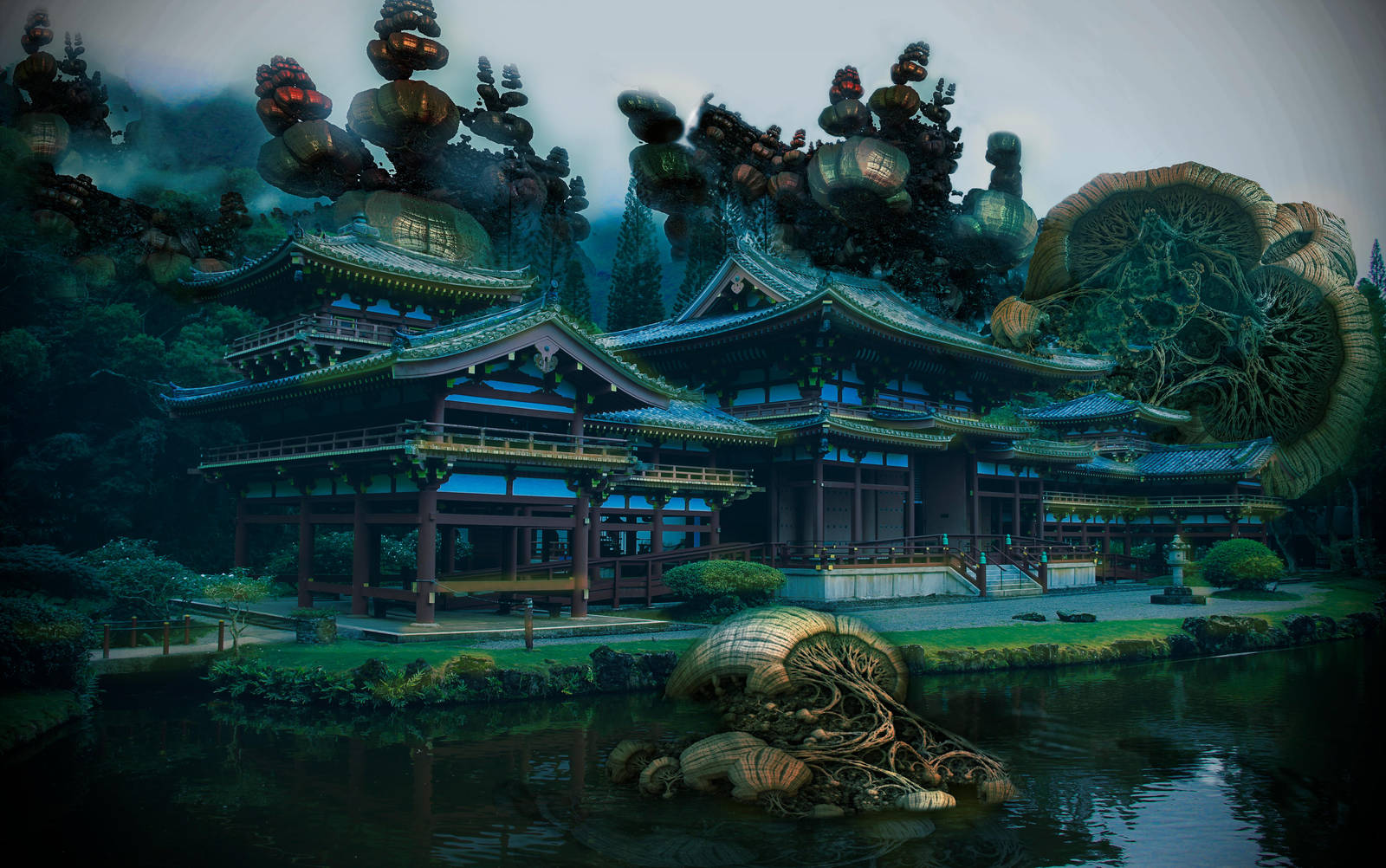 It's like a very long time ago, there were some Japanese astronauts that left their home country to travel to another planet with similar conditions as planet Earth. Those Japanese explorers had worked and fought hard to tame that part of the land where that building in the picture is standing.

There is a mist in the trees behind the palace. The sky is a tranquil gray color. And the water to the front of the palace is serene and still; easy flowing. All that makes me see this kingdom as being in a state of peace and rest. Even the palace itself looks very peaceful and tranquil. I already wish that I could live their right now.

There was a time in human history when cloth that was purple or blue could only be worn by royalty or those that had money. I see the blueness on the palace walls as meaning that this kingdom is enjoying a time of quiet and gradual prosperity. The growth behind the palace and the gray sky both make me see this kingdom as being isolated from other would-be nations; they don't have to worry about going to war against any themselves or other nations right now.

There was a time in life where you really had to struggle, fight, and endure so many things one right after the other. But now in this picture, you can rest, live comfortably, be free of enemies, and especially keep the nice life that you are enjoying in this setting. That's what I think about when I see this picture.

The mood/dynamics to this picture are stability, peace, tranquility, gradual prosperity, and a triumphant past.

This really is a very sweet picture. It's very pleasant.
The Artist thought this was FAIR
5 out of 5 deviants thought this was fair.