Edit
: For all new people.
First of all, thanks for watching.
Second, you may have watched me because I commented or faved one of your works.
So, you need to know these things:
1) This account is not very suitable to be watched. Sometimes I upload funny gifs and artistic reinterpretations of other people stocks but the main focus of the account are icons of software and companies so they will be the main number of publications.
2) I can publish over 1000 works in a week. Your global stack has a limit of 10.000 deviations (after that is reached, old ones start to dissapear automatically). So, think about this.
3) You may want to watch me about tricks and to know about this accoun to remember the search tips or to have a better access to the icons. You can do all of that without the need to watch all my deviations.

You can
unwatch my deviations
, but I will be still in your contact list, so you can find me easily etc: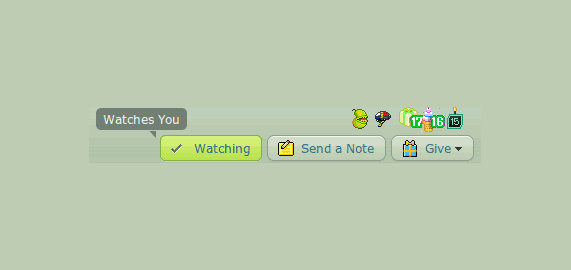 Also, take a look to these journals:

Final: extra tipsA. Tips I: . Those are tips for doing searches. They are valid for all users, but the examples are focused into finding my icons. You can ignore the part about llamas.
B.
C. Real tips start here.
1. You can press control+e in any text field and that will let you access to the HTML mode. You can use HTML tags. You can see more here:

and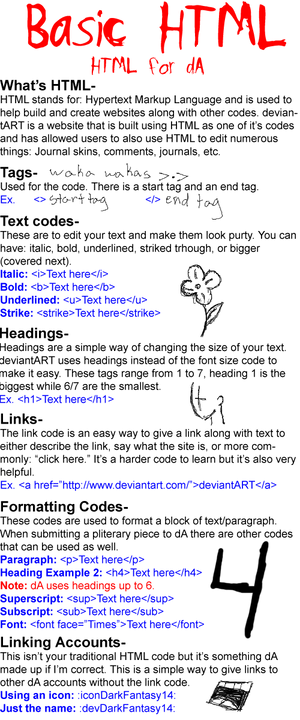 and


2. You can search by "title:example". The results will show only deviations with "example" in the title:
A. stock
B. title:stock
This is better explained in Operators explained I & Operators explained II
(the examples are from

Jixyn-Tan

as I did this part as a reply

Llama (en/es)Hello!
[You gave me a llama. I give you a llama back.] (this is not for everyone getting here).
You are encouraged to use the icons I adapted to deviantart to show which tool, software, company or social web you used in the making of a deviation, in a journal, status post or comment.


I also doing some stocks.
If you use a tool, software or social web (or credit a character or company) I don't have the icon for, please tell me.
TIPS:
If you want 16x16 icons, you can search in my gallery by using the media menu and adding ultramini to the name of the software/etc you are searching.
There are currently 5 sizes: big (very few ones yet, greater size than 50x50), normal (50x50), mid (35x35, not all has this size), mini (21x21) and ultramini (16x16). There are also animated icons. Animated icons are done only on request.You can also add a minus before the te

I do requests of code/composition of descriptionsI can do requests of templates of descriptions. With a template a description looks better and is easier to manage.
I can also improve the look of a description and add format and also, teach how I did so you can modify for yourself.
I do this without any charge, for free.
All requests will be shared through pastebin so with a URL shortener you can have a template in a webpage very accesible.
For example if you have a facebook, youtube, twitter, tumblr, picarto.tv, patreon, instagram, vk, join.me, artfight, etc etc I can make a description that looks fancy with all of those links.
Example 1 (all links are void):


Facebook

Youtube

Youtube

Tumblr

Progams for Painting/vector/photomanipulationI tried to order them from most interesting to less interesting ones, thinking as the drawing ones as most interesting and photomanipulation ones the least interesting (also, there are a lot of more photomanipulation apps than drawing apps). For me open source is a strong point in favour while commercial is a strong point against.
All icons should include a link to the official page. You can report to me if not. Also, take a look to Alternativeto.net

. Painting programs.
The list is not complete, obviously. If you know about some software not listed here, please tell me in the comments.
Suggestions:


Krita. Most people talk wonders about it. Open source. Free.


My Paint. Open source. Free.

About vanishing icons, -1 and HTML modeThe most interesting tip when this happens, would be to be able to enter into the HTML mode for making a backup of a lenghty description.
When in HTML mode (that you enter with Control+E) you can save a description into a TXT notepad and have a copy if something happens to the description.
There is also another bug that I hope that don't appears to you. It appears with certain trigger words like "technical support". If you write that in any description the description turns into "-1" and you can lost everything in the description.
That is why is good idea to save the code of a description.
There are certain things to know about this. You can add as much icon as you want when in rich mode that most probably they won't vanish. Is when you reload the description (like editing again or coming from HTML mode) when the editor have problems to load all icons again and just remove them.
So, when you finish a description, you press Control+E and you can copy all the description to s
If you want to ask me icons:

Journal for new possible iconsI will comment here new icons that maybe needed. I will mention the people interested or source of my interest in that icon.
Also, notifications of different icon that you might be interested in used. I do this here to avoid telling the same twice


The other three journals:

or reply to this comment:
comments.deviantart.com/1/6789…
Greetings!

Is there any way to do this on the Eclipse website? I got stuck trying to fix that when I was on the new website and my mobile device.