As the title suggests, this news article's goal is to spread the dA love into everyone's heart! You will find here a little bit of everything, from awesome interviews with talented artists, art features, group promotion to random deviants' features. I hope you will find this informative and entertaining!
Interviewed artist:
Mirz123


Tell us what defines you as a person.
The way I conduct myself. I believe in treating others with kindness and respect. I am often described as being "nice", but to me, I am simply conducting myself as I should. Everyone has worth, and everyone's time is important. That's something I always try to remember and I make an effort to show others that.

How did you found out about deviantART and why did you join the community?
Like a lot of people, I knew of dA for the art, but had no idea beyond that. It was my daughter,
RandomyPurple
, who joined the site and discovered they community. She told me I should join to share my emoticons and promote my webcomic,
Bitmap World
. I took her advice and I've been here ever since.

When and how did you discover your passion for art?
Like many kids, I liked to color and doodle as a child. However, I would say it wasn't until I was in my early teens that I found my passion for art, in the form of writing. All of these stories were bubbling in my brain and I had to get them out. I was so lucky my mother supported me. I remember when she bought me a memory typewriter (back then, computers were not a common household thing). It was such an encouragement and definitely ignited that passion, which still exists today.
:thumb364262948::thumb273084331::thumb364173665:

What inspires you the most and when do you think your creativity is at its maximum?
My desire to share with others. I want to entertain, inspire, and encourage. I just feel this need to give and that encourages me to create. As for my creativity, I would have to say the wee hours of the morning. I'm not really a night owl, as I am not one to stay up until 1 am. However, I am an extreme early bird and will often wake at 3 am to work on my arts. Granted, that first half hour is rough, but after a cup of coffee, I get some of my best work done.

What do you think you'd be doing if you hadn't chosen this path?
Working with kids or people in some capacity. That's just always been in my blood.

What do you think it's your most meaningful deviation and what makes it special? Does it have a story behind it?
Can I pick one from each of my accounts?
Seasons of Life
is one of those pieces that I tear up at every time I see it. Life passes by so quickly. The periods of our lives are so special, and sometimes they are gone before we realize they were there. Even though it's done with emotes, there is a great message and power behind this piece, and with my oldest child going to turn 18 this year, it has even more impact on me.
Bittersweet
was created during my recent pregnancy -- an unexpected, change-of-life baby. I was going through an emotional roller-coaster and this piece was a reflection of that and was very therapeutic to do. Not my best pixelling by any stretch of the imagination, but I love how stylized it is.
:thumb180633042::thumb139388234::thumb172689494:

Do you have any insecurities regarding your art?
Too many to count. Though, if I had to pick the main one, it would be not having much confidence in my own style. So often I feel I need to do things "the right way" or conform to some sort of norm, and I that causes a lot of stress. I really wish I could just be comfortable doing it my own way. Though I am getting better at this.

Did art ever helped you to deal with your life problems?
All the time, every day. Life has been very difficult the last 4-5 years, with family issues and money problem. Art is my refuge and I literally don't believe I could have made it through some of the dark times in the last few years if I didn't have my art to escape into.

What is the one thing you always wanted to do but never got a chance to?
Travel. When I was young, I really wanted to see the world. Now with a family, and lack of funds, it's just not a possibility. Not to mention I've become quite the homebody in recent years. The motivation to travel is not there like it used to be. It does upset me that I didn't get to go when the desire was there.
:thumb304909218: :thumb294245196: :thumb340624010: :thumb357253410: :thumb340624683: :thumb337021037:

A few words for our fellow artists?
Don't ever stop making art just because someone criticizes or tells you to. You may never be as big as
Artgerm
, but you will find someone (and quite possible more than that) who love it. Even if you art touches one person is a positive way, then it is well worth it.
:thumb351575117::thumb355576417::thumb286646301:
Photography Feature
---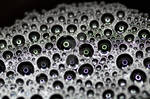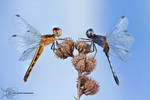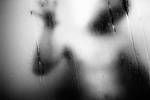 :thumb365619235: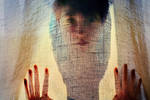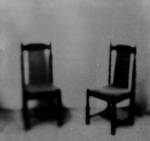 Traditional Feature
---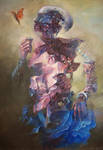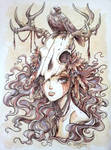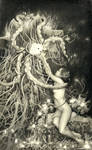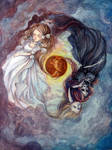 :thumb365398393: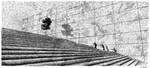 Digital Feature