As the title suggests, this news article's goal is to spread the dA love into everyone's heart! You will find here a little bit of everything, from awesome interviews with talented artists, art features, group promotion to random deviants' features. I hope you will find this informative and entertaining!
In celebration of the 50th edition of this series of articles, i bring you more features from each medium. Enjoy!


Tell us what defines you as a person.
That's a difficult one. XD I am never good at writing about myself.
I'm a hobbyist photographer interested in all art, but photography especially. I like all types of photography, each is appealing in different ways. My other artistic interests are editing, photomanipulation, web design, and 3D art. I am a perfectionist - everything I do has to be perfect.

I'm also a clean freak


How did you found out about deviantART and why did you join the community?
I found deviantART when a kid in my class showed it to me a few years ago. I only joined because they
wanted
made me to join. XD I wasn't really interested in joining, and wasn't planning to return. Back then, I didn't realise photography was art (I had already been doing photography for a few years). However, about six months later, I realised that photography was indeed art; and sure enough, deviantART had a category for photography. I started posting my work, and then found the community interesting and I got involved.


When and how did you discover your passion for art?
My memories on this are somewhat sketchy, because I was quite young when I got into photography. However, I do know that it was my grandmother who first got me interested in photography. I used to always see her taking photos, and I started talking about it with her, and then under her guidance I started my journey into the world of photography.


What inspires you the most and when do you think your creativity is at its maximum?
I think there are mainly two things which inspire me. The first is other photographers, mainly the ones I see on deviantART. When I see some of their awesome work, I want to try it for myself

(I can't say it always turns out though hah! - but this encourages me to try my own things). Secondly, as with probably most artists, I'm inspired by the things around me. One of these is the different moods and feelings associated with different environments I am in. It gets me thinking about how I could translate that mood into a photograph.

As for when my creativity is at my maximum, I am not really sure. I think I just have bursts of creativity and times when I'm not so creative. Maybe in the future I will discover what it is that makes me more creative.


What do you think you'd be doing if you hadn't chosen this path?
To be honest, I have no idea who I would be if I wasn't an artist. I think artistic flairs are woven into many of my traits, and artistry is an integral part of my personality. So I really can not imagine how I would be if I weren't an artist. But I'm glad I am an artist, because I think artists view the world differently than most people, and I like the way I view the world.

What do you think it's your most meaningful deviation and what makes it special? Does it have a story behind it?
At the moment I think my most meaningful deviation is
New Day
. I think this photo represents a fresh new start; whether this be just a new day or an entire new path in life. Firstly, the subject matter. At the start of the day, we often open our windows to let some fresh air in (especially if it is warm). Letting fresh air in to replace the old air is like walking down a new path in life, where a new life may replace your old. Even though only I know this, the window in this picture is in fact a bathroom window; and many people spend some of the first minutes of their day in the bathroom. There also seems to be a light coming from outside - the light at the end of the tunnel?
Secondly, the colours in the photo. The yellowish, greenish, and somewhat blueish tones represent a fresh start. While you're hoping for the best in a new start (or even a new day), there is also a little uncertainty as you are not quite sure if things will turn out how you want them to. The darker, colder, purple tones represent nervousness; but possibly also reflect a darker place from which you are trying to escape. Maybe yesterday wasn't so good and you want to use today to remedy what happened, or maybe your entire life hasn't worked out so greatly and you want to take a turn for the better. Although you're not entirely sure if today will work out or if you'll be able to make your life better. These are the reasons why I feel this is the most meaningful deviation in my gallery.

Do you have any insecurities regarding your art?
Some of the time, yes. First of all, I find it difficult to take photos in public. I don't have the confidence to take photos in front of strangers. If I know there is nobody looking, I will take some quick snaps, but usually if there is the possibility of someone seeing me I will not take photos

On the other hand, I occasionally worry about what my audience on deviantART will think of my artwork when I'm trying something new. Although this is really just more of a thought than a worry, so isn't often a problem.

Did art ever helped you to deal with your life problems?
I don't think I can say I've ever had any major life problems, except for one which happened when I was smaller and not yet into photography. However, like everyone, I've had times when I felt down or not entirely happy. I think that art gives me something else to think about and focus on rather than the issue at hand. I also think it gives me a place to store my thoughts. Some people store their thoughts in a diary, I can store mine in images. Though that being said, I have only put thoughts into a few of my photos at this point. As I get older, I'll probably start putting them into more photos.


What is the one thing you always wanted to do but never got a chance to?
I am still young and have my whole life ahead of me, so I'll probably still get the chance to do the things I really want to do. However, I am really into film and I wish I'd had the opportunity to create the films I wanted to when I was a young child. I tried with what I could, but I didn't have the resources to do what I really wanted to do.

A few words for our fellow artists?
Practice as much as you can. Try new things you haven't tried before. Don't be afraid to make mistakes. Don't expect your work to be perfect every time. Accept constructive criticism on your work. Look at the work you like and think about how the artist created the work. Give it a try yourself. But most of all, try not to be bothered by what people in public might think of you while you're taking photos!

:thumb309086794: :thumb292120968: :thumb332668893:
Photography Feature
---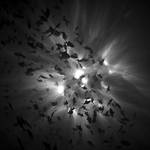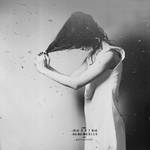 :thumb356420007: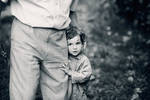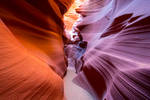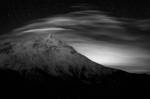 :thumb356418753: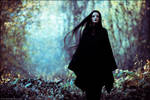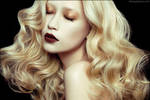 Traditional Feature
---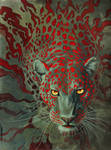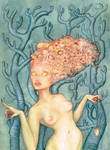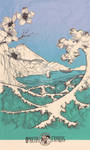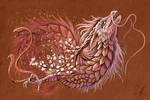 :thumb356535812: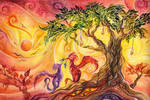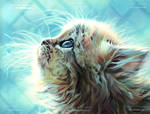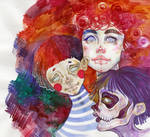 Digital Feature