As the title suggests, this news article's goal is to spread the dA love into everyone's heart! You will find here a little bit of everything, from awesome interviews with talented artists, art features, group promotion to random deviants' features. I hope you will find this informative and entertaining!
Interviewed artist:
Hardrockangel


Tell us what defines you as a person.
I think everything I have experienced so far makes me who I am today. I've been lucky enough to travel quite a lot already and have seen beautiful countries and cultures that inspire me. I also have great friends and family who encourage me and I'm too stubborn to give up on things.
In short, my experiences make me who I am today and will continue to shape me.

How did you found out about deviantART and why did you join the community?
I found out about deviantART via a community I used to be a member of, Elftown. The reason I joined deviantART is because on Elfwood, the art-site connected to the community, you had to submit your artwork for approval before it could potentially be posted in your gallery. Whilst the system worked for quality control, it also meant waiting weeks, sometimes months before you could share something you're proud of.
I've found that on deviantART, it's easier to get feedback and to make friends simply because the community is not only bigger, but also because you can at least submit your art and show it right away.

When and how did you discover your passion for art?
Honestly, I started drawing at first more as a means to keep me busy and to get through high school. I was unfortunately bullied for quite some time, so drawing was a means of shutting myself of during breaks whilst still doing something to keep me busy.
The reason I got passionate about art is because I had a great art teacher during the first two years of high school who encouraged me to improve and who let me use the art room during lunch breaks. She encouraged me to experiment with techniques and mediums and I honestly think I wouldn't be drawing today if it weren't for that particular teacher.

What inspires you the most and when do you think your creativity is at its maximum?
What inspires me the most is traveling, seeing new cultures or listening to music.
I love going to museums and trying to dissect how the old masters used to paint, but I also love going to the park and just trying to draw what I see. I also love reading mythological tales, which may not show in my gallery, but those do inspire me as well.

What do you think you'd be doing if you hadn't chosen this path?
It's pretty hard to imagine not drawing, since it's an important outlet for me.

What do you think it's your most meaningful deviation and what makes it special? Does it have a story behind it?
I would have to say
Wretched
. It's definitely not my best work, but I made this at a time when I wasn't feeling great about my art and life in general. I still tend to do vent-art like this from time to time, but this will still stay the most important piece to me since it was the first one that I dared show to my parents to let them know how I was feeling at the time.

Do you have any insecurities regarding your art?
Far too many to count. I feel insecure when I look at photo-realistic painting, knowing I'm still far from being able of painting like that. I also feel like not a lot of my art tells a story, and that it's bland and uninteresting. I want to be able to make art that evokes feelings, but at the same time it makes me feel vulnerable when I share vent art since it's highly personal in most cases.

Did art ever helped you to deal with your life problems?
It's my outlet for when I'm feeling happy about something, but also for when I'm feeling bad about things. Sometimes I just love being able to sit in front of a canvas and "draw it off", all the things that bug me. And the pieces might not necessarily be great, but it feels somewhat therapeutic.

What is the one thing you always wanted to do but never got a chance to?
I Want to be able to travel around the world. I want to see the big cities and museums as well as the small towns and their local folklore. I want to know about the history of cultures and see the landscapes and places where people have lived for years and years on end.
This sin't possible for me at the moment since I'm still a student, but I certainly hope I will be able to see the world in it's entirety after I finish my studies.

A few words for our fellow artists?
Never stop creating and always strive to improve. Your art is your unique voice and it would be a damn shame to mute it.
Photography Feature
---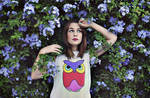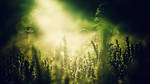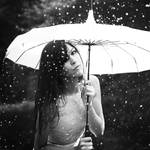 :thumb316933615::thumb316754607:
Traditional Feature
---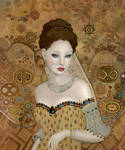 :thumb317081077: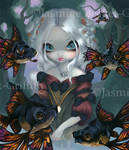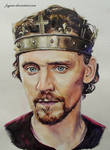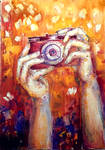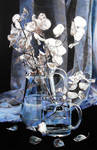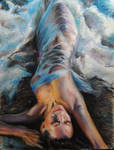 Digital Feature
---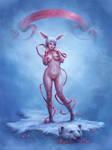 :thumb317090238: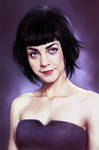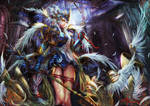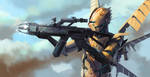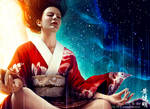 Literature Feature
Group Feature
Featured artists