As the title suggests, this news article's goal is to spread the dA love into everyone's heart! You will find here a little bit of everything, from awesome interviews with talented artists, art features, group promotion to random deviants' features. I hope you will find this informative and entertaining!
Interviewed artist:
bradleysays


Tell us what defines you as a person.
This is a tough question.

I think everyone I've met, everywhere I've gone, everything I've done defines me as a person. My life and experiences define me.

How did you found out about deviantART and why did you join the community?
I was introduced to deviantART by a friend back in September of 2008. It took me a few months to actually use it properly though.

I joined the community because I had no choice. It is addictive, and once you make friends here and connect with the community you can't really leave.

When and how did you discover your passion for art?
I only found my passion for art upon joining this site. Sure it was a part of my life during my childhood, but I've come to appreciate it more here. I don't necessarily consider myself an artist, but collecting and sharing art is my passion.

What inspires you the most and when do you think your creativity is at its maximum?
Music inspires me the most, and my creativity is at it's maximum when I'm listening to music. Music is a powerful piece of artform - and even certain musicians inspire me.

What do you think you'd be doing if you hadn't chosen this path?
I honestly have no idea.

I could not imagine my life without deviantART.

What do you think it's your most meaningful deviation and what makes it special? Does it have a story behind it?
Probably this one:
Magnetic I
. I was on an outing with my siblings and my father. We travelled across the sea to a nearby island. It was our last major outing before he moved towns.

I suffered from motion sickness because the boat we were travelling on kept on rocking. So it wasn't the best outing we've had.


Do you have any insecurities regarding your art?
All the time. I never think anything I do is good enough. I submit them, but with so many doubts.

Did art ever helped you to deal with your life problems?
Yeah, when I'm browsing art on dA it can really bring my mood up. It's amazing how art can change one's mood, whether it's creating or browsing!
I really recommend it to anyone who is feeling down at the moment. There are some fabulous deviations out there waiting to turn that frown upside down.

What is the one thing you always wanted to do but never got a chance to?
I think Photography is one thing I really wanted to try. I have taken photographs before (such as the one above), but it was just with my father's camera. Photography is such a beautiful form of art.

A few words for our fellow artists?
I've used these two quotes for quite a few interviews and this one will be no exception. I keep these quotes with me all the time:
"Ignore all hatred and criticism. Live for what you create, and die protecting it."
"You have to be unique, and different, and shine in your own way."
Both were said by Lady Gaga.
Photography Feature
---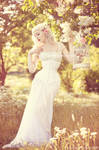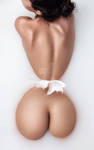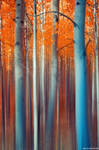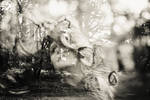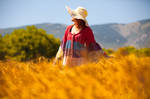 :thumb315077511:
Traditional Feature