As the title suggests, this news article's goal is to spread the dA love into everyone's heart! You will find here a little bit of everything, from awesome interviews with talented artists, art features, group promotion to random deviants' features. I hope you will find this informative and entertaining!
I dedicate this to vladimirnichita: Sometimes when i'm lonely i think of what is making me happy, and i realize it's you. Happy birthday!
Interviewed artist:
pullingcandy


Tell us what defines you as a person.
My family, certainly.

How did you found out about deviantART and why did you join the community?
A friend of mine showed me the site way back when it had just opened up, and I used it to check out anime backgrounds and such - there was mainly anime and customization back then. I've stuck around since then and gone through a lot of handles till I finally settled on this account!

When and how did you discover your passion for art?
I've always been artistic, from when I used to sketch Marvel characters to when I picked up my camera for the first time. I don't think I discovered a passion for art, I figure it discovered me.

What inspires you the most and when do you think your creativity is at its maximum?
Life inspires me, there's nothing quite like it - and I think my creativity is at its maximum late at night, when everyone else is in bed... when I'm exhausted myself.

What do you think you'd be doing if you hadn't chosen this path?
Waitressing probably.

It might sound weird but that was always my filler. It's busywork. I hated it, but I got to meet a lot of people, good and bad, so it wasn't all horrible. Sometimes I miss working with the service industry - not a lot of people would admit to that!

What do you think it's your most meaningful deviation and what makes it special? Does it have a story behind it?
Probably this piece,
Graceful is an Adjective
. It was the first serious piece of literature I put on the internet. Of course it has a story behind it, but it IS a story and I think it tells it by itself just fine.


Do you have any insecurities regarding your art?
Not really, no.

Did art ever helped you to deal with your life problems?
Yes, all the time. It's a very nice outlet.


What is the one thing you always wanted to do but never got a chance to?
Say goodbye to my grandmother.

A few words for our fellow artists?
Never ever give up. Do whatever makes you feel like you're producing art that makes you happy. Any reaction is a good reaction - art is made to evoke emotion, positive or negative.

Photography Feature
---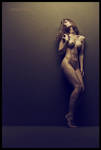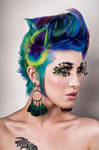 :thumb313671178: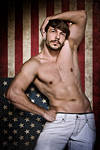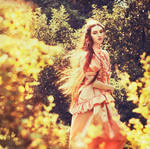 :thumb313566214: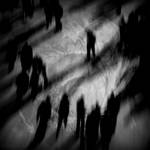 Traditional Feature