As the title suggests, this news article's goal is to spread the dA love into everyone's heart! You will find here a little bit of everything, from awesome interviews with talented artists, art features, group promotion to random deviants' features. This time we'll have a double interview. I hope you will find this informative and entertaining!
Interviewed artists:
Hamish-Frost

and
znmystery


Tell us what defines you as a person.
Hamish-Frost
: That's a bit of a hard one, i really have no idea.
znmystery
: I'm an artist. I paint in oils and watercolor, also I make needle felted dolls which shown on the dA. So I can say that my art defines me.

How did you find out about deviantART and why did you join the community?
Hamish-Frost
: I don't remember how i found it, i guess i was clicking link after link watching beautiful art, and i think the reason i joined was "Hey, i could upload my photos here!"
znmystery
: I was looking for inspiration and find dA. Then I thought: "Hey, it's a good way to show my works online!"

When and how did you discover your passion for art?
Hamish-Frost
: Passion for making it, 16 or 17. Maybe a bit later.
znmystery
: That was since childhood. I can't remember a time when i didn't love drawing or making something strange from all that were found near.

What inspires you the most and when do you think your creativity is at its maximum?
Hamish-Frost
: Everything, i mean literally everything, there's no specifications.
znmystery
: Mostly it's nature. But when it's not enough, books and films help me get the inspiration.

What do you think you'd be doing if you hadn't chosen this path?
Hamish-Frost
: Professional asshole.
znmystery
: I don't know, really. I can't imagine my days without art.

What do you think it's your most meaningful deviation and what makes it special? Does it have a story behind it?
Hamish-Frost
: Rarely there are stories behind my work, and i don't think i have a special one.
znmystery
:
Sad brown bear
i think. It was my first finished work in the needle felting technique. What about story... I made it until was waiting my friend from a long work trip. So all my emotions are reflected in it.

Do you have any insecurities regarding your art?
Hamish-Frost
: None at all.
znmystery
: Of course. I often feel i need to do better, but i think it's normal for every artist.

Did art ever helped you to deal with your life problems?
Hamish-Frost
: Well, yes. Both by being audiane and making it.
znmystery
: All the time. I put all my emotions into my crafts.

What is the one thing you always wanted to do but never got a chance to?
Hamish-Frost
: Can't think of any right now.
znmystery
: To have more time. Maybe to devote one year of my live to travel, art and making crafts.

A few words for our fellow artists?
Hamish-Frost
: I really have nothing to say, i'm not good with words (i'm sure you figured out that much by now!).
znmystery
: Don't be lazy. If you want to grow, become a professional you need to work hard.
Photography Feature
---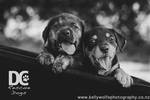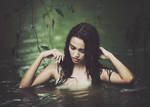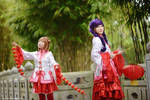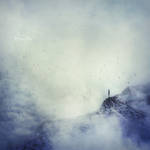 Traditional Feature
---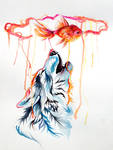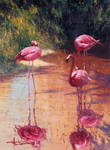 :thumb435886019: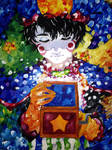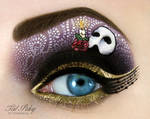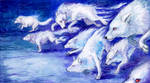 Digital Feature
---
:thumb436110383: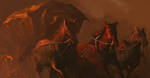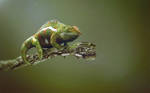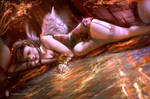 Literature Feature
Group Feature
Featured artists